'Summer House': Luke Gulbranson Drops a Bomb on Hannah Berner – 'We Never Dated'
Hannah Berner from Summer House got some extremely unwelcome news from Luke Gulbranson when he insisted they never dated.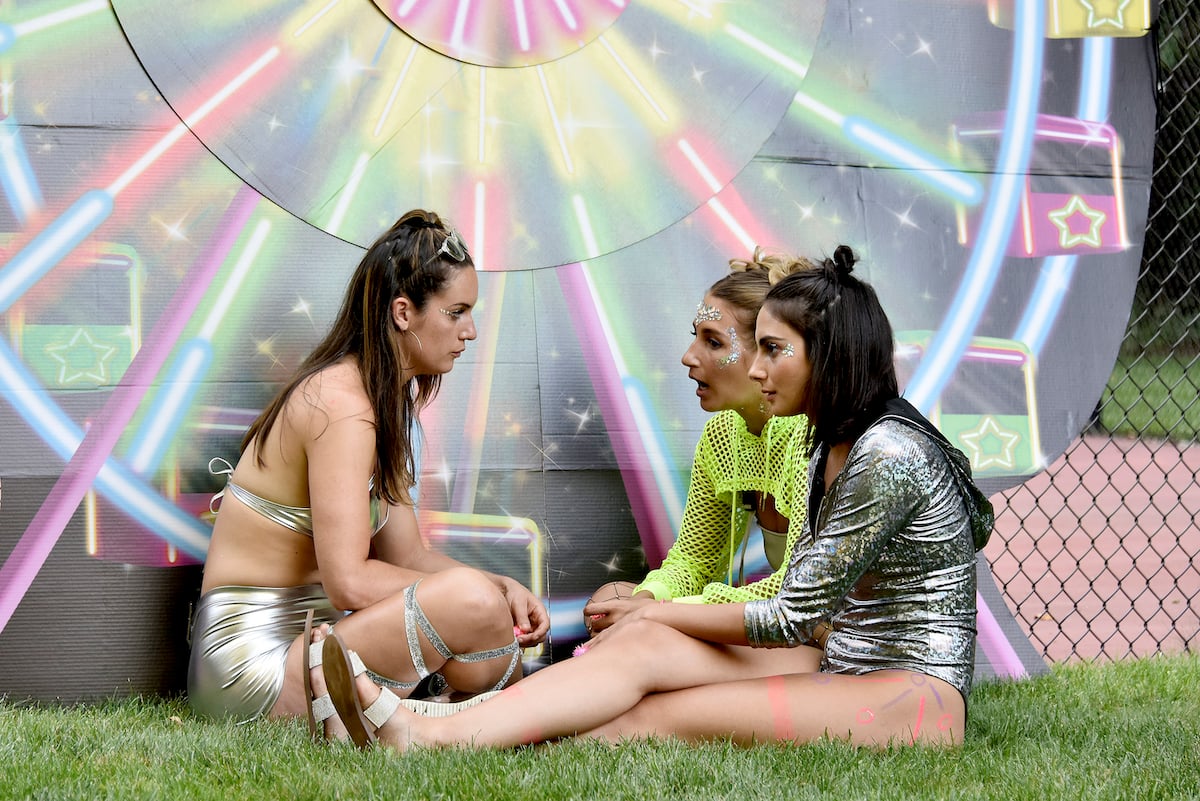 The news comes after a season of watching Gulbranson and Berner get extremely cozy last summer. Berner said they spoke all the time throughout the winter and she looked forward to rekindling their romance. But a huge bucket of ice water was essentially dumped on her head as Gulbranson showed up at the house with another woman.
In an upcoming episode, Gulbranson breaks the news that they were never a couple.
'Summer House' heats up with a love triangle
Berner is seen having a private conversation with Gulbranson and Ciara Miller, the woman Gulbranson brought to the house this season. Berner is seen trying to figure out what was happening. "So I'm trying to understand, like, obviously it's… you have two girls in the house who you've had a thing with," Berner tells Gulbranson. "How many girls were you talking to last summer? Like, actually?"
"Last summer, you're the one who sat me down and was like, 'I'm smitten with you. I have feelings for you. I want you to come to Minnesota with me,'" Berner continues. "I'm talking to your mom, I'm meeting your sister, I'm meeting all your friends, we're spending every night together, you're calling me two times a day."
RELATED: 'Summer House': Will Luke Gulbranson Return for 'The Flight Attendant' Season 2? (Exclusive)
Gulbranson assures Berner he loves her and wasn't trying to play her. But Miller adds, "You were also talking to me, too." That's when the mood changes and Gulbranson feels forced to share the hard news with Berner.
'Hannah, we never dated,' Luke Gulbranson said
Gulbranson then turns to Miller, telling her he's always been attracted to her. "I mean, I've always been attracted to you and liked you, and I told you the reason why in the past for me it was hard."
But then Berner forces his hand, asking how many girls was telling he was attracted to, "'Cause you tell the same stuff to me," Berner said.
RELATED: 'Summer House': Danielle Olivera Says Lindsay Hubbard Never Tried to Hook Her Up With Luke Gulbranson: 'That Was All Me'
"Hannah, we never dated," Gulbranson dropped the bomb. "We were never a couple. We've had this conversation numerous times. But to this day I still flirt and have fun with you, because that's our relationship."
Luke Gulbranson said they 'fizzled out' before the summer
Gulbranson told Showbiz Cheet Sheet he went into the summer feeling like he and Berner were on the same page. "Hannah and I after the show, we continued to be in contact," he said. "And it fizzled out from being anything serious. And that is why I was so cautious that summer. I didn't want to hurt her and have things be all f**ked up and weird." 
"So Hannah and I fizzled out," he continued. "We became really good friends and we drew a line in the sand and had a conversation about it. It was very clear to me she was dating other people and living her life. And that was it."
RELATED: 'Summer House': Kyle Cooke and Amanda Batula Are Still Planning Their Wedding Despite Season 5 Tease They Already Married
"Like I said, I was under the impression we were friends," Gulbranson added.
"And I've been very open and honest with her," he insisted. "She had a boyfriend going into the summer. So you just have to wait and see and watch things unfold throughout the season. But, yeah I think the audience will know and I definitely think it's going to be entertaining."
Summer House is on Thursday at 9/8c on Bravo.