'Summer House': Luke Gulbranson and Lindsay Hubbard's 'Hookup Footage' Never Surfaced This Season?
The 'Summer House' Season 5 trailer teased that maybe there was a hookup between Lindsay Hubbard and Luke Gulbranson. So did they or didn't they? The question is addressed during the reunion.
Did Summer House producers pull a fast one on fans and shape the trailer to appear as though Luke Gulbranson and Lindsay Hubbard hooked up last summer?
The season 5 trailer implied that perhaps Gulbranson and Hubbard hooked up in the house. And even though Hannah Berner's psychic says they took their friendship to another level, did they? The footage shows Hubbard dropping by Gulbranson's room where the two hug. This moment was shown because Hubbard shared with Gulbranson that she was back together with Stephen Traversie. However, the next scene shows closed doors and the sounds of kissing.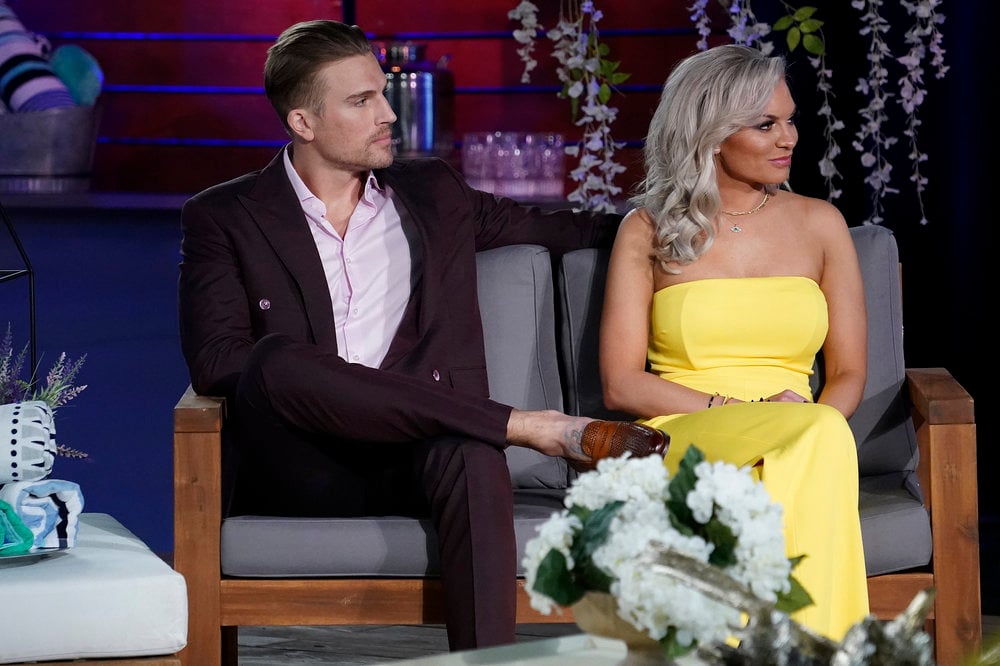 Did they or didn't they?
Gulbranson and Hubbard shared a couch during the reunion and they look pretty cozy sitting together. "Is there anyone here who does believe Luke and Lindsay hooked up?" host Andy Cohen asks during the reunion.
Paige DeSorbo says, "That's obvious." But Hubbard is then seen saying, "You're attacking my character." Hubbard's best friend Danielle Olivera then accuses DeSorbo of spreading gossip, which produces a "f**k you Danielle" from DeSorbo.
Hopefully, the question is finally addressed since the trailer, followed by Berner's psychic, got people talking. But Hubbard has done a good job of keeping fans in the dark.
"I absolutely adore Luke," she told Style Caster in Feb. "He's a genuinely good guy. I think he tends to get himself into some messy situations with girls and I'm no exception to that. You're going to have to wait and see how that unfolds for yourself. Listen, we all do crazy things. We're all human. I don't regret anything, let's just say that."
The rumor is an attack on her character, Lindsay Hubbard says
Despite saying she has "no regrets" she's made it all but completely clear that she did not hook up with Gulbranson last summer. She reiterated that the rumor she hooked up with Gulbranson is an attack on her character.
"It was a huge stretch, I don't think there is one person in the universe who thought that was true," she said on the Hot Takes & Deep Dives podcast.
"Here's why it sucks," she began. "I actually do believe in life coaches and psychics to a degree, or certain palm readers, or tarot card readers. And it kind of tainted my idea of that whole industry. Number one, why is your psychic talking about me? Isn't a psychic supposed to tell you about your life? Number two, I think that maybe you should replace your psychic with a life coach."
"Number three, so now you're accusing me of cheating [on her boyfriend]  and I'm a fiercely loyal person," she added. "That's what hurt the most. To attack my character out of thin air, when not even Hannah believed [the rumor] as this was happening. So you're attacking my character just for the fun of it. I do not cheat on boyfriends, and that's hurtful."
Part one of the Summer House reunion airs on Thursday, April 29 at 9:15 EST on Bravo.