'Summer House': Luke Gulbranson Toys With Fans in a Cozy Photo With Lindsay Hubbard – 'the Psychic Told Me Hubbs Was Coming'
Luke Gulbranson from 'Summer House' gets cheeky and shares a cozy photo with Lindsay Hubbard along with the words, 'the psychic told me Hubbs was coming. Turns out she is here!!!'
Luke Gulbranson from Summer House couldn't resist posting a photo looking pretty cozy with Lindsay Hubbard following the bombshell episode when a psychic told Hannah Berner the two hooked up.
"The psychic told me Hubbs was coming. Turns out she is here!!!!!" Gulbranson shared on Instagram. The photo gained traction, along with some pretty hilarious responses, especially from Paige DeSorbo.
"Lmaoooo I'm crying," DeSorbo replied. DeSorbo was the first recipient of Berner's gossip as she enthusiastically leaned into the dish.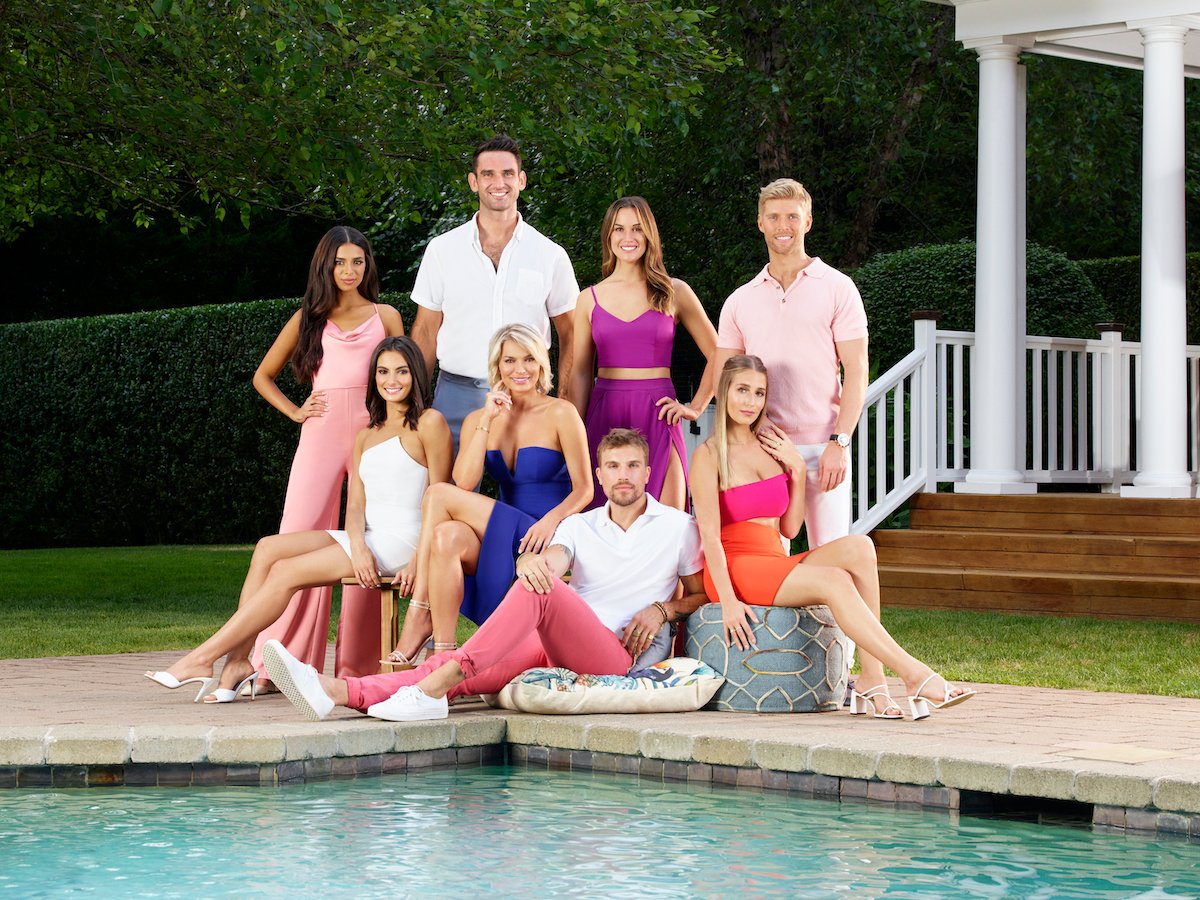 Fans and cast members love the post
Others, possibly Winter House cast members were also in on the joke. "Oh sh*t wait, this is gold!" Austen Kroll from Southern Charm replied. Kyle Cooke from Summer House added, "My psychic texted me this the other day: [poop emoji]," he wrote. Even Amanda Batula, who expressed doubt about Gulbanson's intentions added, "I f**king love you."
The whole, "my psychic told me" comment may end up being a new slogan for the season as people could not help but add that remark to Gulbranson's next photo. He shared a photo that included Carl Radke, Hubbard, and two others. "A psychic told me this pic would happen," a fan wrote.
Of course, fans want to know if Gulbranson and Hubbard are dating. He joined Hubbard and Danielle Olivera for an Instagram Live during the season premiere. Gulbranson recently helped her hang pictures in her new home. That doesn't mean the two are a couple, but they definitely seem to be good friends.
Luke Gulbranson and Lindsay Hubbard hookup this season (so the psychic was right?)
Berner's news revealed that her pyschic believed that not only will Gulbranson and Hubbard hook up that summer, they hooked up in the past. "You know that psychic I sometimes talk to," Berner said to DeSorbo during the latest episode. "I swear to God I didn't ask her anything. I got a message on my phone and she said that Lindsay f**ked Luke." 
DeSorbo's thoughts on the message were, "of course" they hooked up.  "I didn't need a psychic to tell me that Lindsay was attracted to Luke," DeSorbo said in a confessional. "And vice versa. They look at each other in a different way. I'm like, I don't look at my friends like that." Adding, "Their children would be gorgeous. So …"
The two also made the revelation that if Hubbard and Gulbranson hooked up in the past, it was probably when she was still dating Stephen Traversie. Traversie and Gulbranson became good friends over the past year too.
The season trailer points to Hubbard and Gulbranson getting together at some point during the summer, but that is after Hubbard and Traversie had broken up. Hubbard has spoken publicly about the hookup and said she regrets nothing.
"I absolutely adore Luke," she told Style Caster. "He's a genuinely good guy. I think he tends to get himself into some messy situations with girls and I'm no exception to that. You're going to have to wait and see how that unfolds for yourself. Listen, we all do crazy things. We're all human. I don't regret anything, let's just say that."