'Summer House': Paige DeSorbo Reveals Craig Conover and Kristin Cavallari Argued Over Their Hookup
Paige DeSorbo revealed on 'Summer House' that boyfriend Craig Conover and Kristin Cavallari argued about whether or not they hooked up. He said she lied, but she insists they didn't hook up.
Paige DeSorbo spilled on Summer House about a conversation Craig Conover and Kristin Cavallari had about whether or not they hooked up.
Conover and Cavallari both denied they hooked up prior to Summer House Season 6. But then Conover made the surprising admission on the show that not only did he hook up with Cavallari, but he also continued to hook up with her whenever he was in Nashville. When Conover said he and Cavallari hooked up, he and DeSorbo were casually dating and were not exclusive.
Kristin Cavallari did not want Craig Conover to make her look stupid on 'Summer House'
Even though Conover did not appear in the latest Summer House episode, DeSorbo took a call from him early one morning, which is when he shared that he and Cavallari argued over the hookup.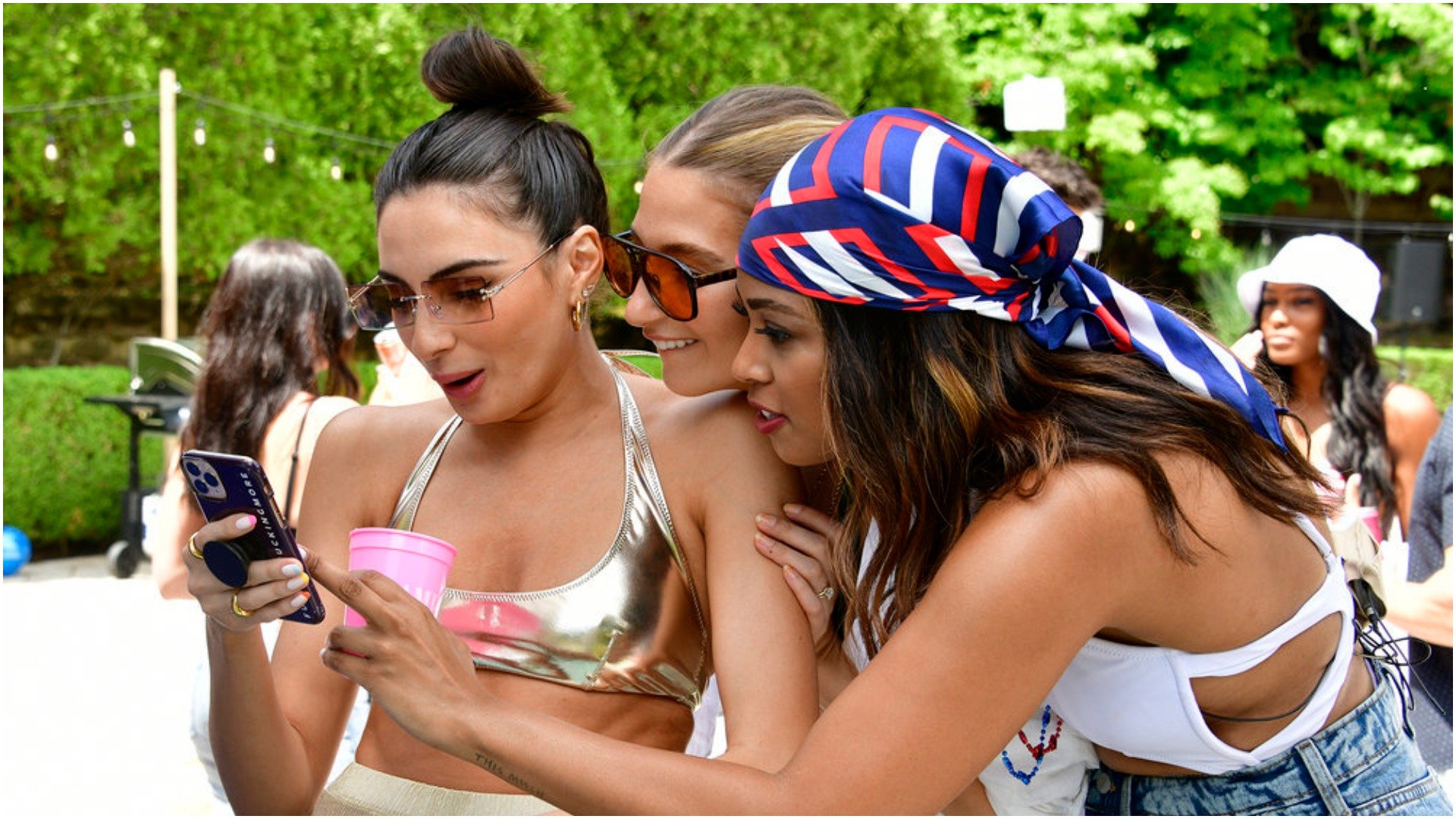 "So much has happened this morning to me," DeSorbo dished with Ciara Miller. "Craig was calling me at like 8 am, and I'm like what the f*** is going on?" She said she was on the phone with Conover for about an hour "about the Kristin stuff."
"And I guess she texted him like 'You are not going to make me look like an idiot with her,'" DeSorbo said. "And like 'If you want her, like, go have her. Just don't make me look stupid.'"
Craig Conover said Kristin Cavallari lied about their hookup
Conover said Cavallari lied about their hookup, DeSorbo shared on Summer House. "And he was like, 'OK, but you went on Instagram and lied,'" she continued. "Like 'You can't say you were never going to date either of us. We f*****.'" The other person Conover referred to was Austen Kroll, who some suspected was the one who hooked up with Cavallari.
Conover also wanted to return to the house for another visit. Meanwhile, in his absence, DeSorbo and Andrea Denver got even closer. "And he was asking so much about Andrea," DeSorbo told Miller.
Later, DeSorbo told Amanda Batula she was getting exasperated with the Conover and Cavallari situation.
"I was like whatever I don't give a f***," she said after sharing Conover called at 8 a.m. "I'm getting so over it. If he's with other girls then go be with other girls. Maybe I'll give Andrea another chance. He's like all over me all the time. Maybe that is what I should do."
Paige DeSorbo from 'Summer House' will have to make a choice
But during Conover's call, Conover wanted DeSorbo to know he really liked her. He also wanted to know what was happening with Denver. She added that he said, "I don't love the thought of you guys flirting." Meanwhile, DeSorbo and Denver were doing a lot more than flirting.
So while DeSorbo was falling for Conover she said, "But I also really like Andrea. It's like he gives me so much attention. And I gonna say don't give me attention? I'm a human."
Denver seemed content keeping their relationship casual when they first started dating in Vermont. But now he seems to be falling for DeSorbo, even sharing that he could see her as his wife in a preview for an upcoming episode.
Fans know that DeSorbo ultimately chooses Conover. What is still unresolved is if Conover and Cavallari finally share if they did (or really didn't) hook up. She continues to insist they did not hook up.
Summer House is on Monday at 9/8c on Bravo.