'Summer House': Paige DeSorbo Says Hannah Berner Is 'Playing With Fire' Over Des Bishop Dating Timeline
Did Paige DeSorbo from Summer House just support Carl Radke's suspicion of Hannah Berner's boyfriend overlap in an upcoming episode?
She says in a confessional that Berner is "playing with fire" when it comes to her dating timeline, which could be especially dicey after Berner laid into Luke Gulbranson for leading her on. Berner began the summer hoping she and Gulbranson would reignite that romantic flame even though Gulbranson thought they were going to be just friends. So what is really going on?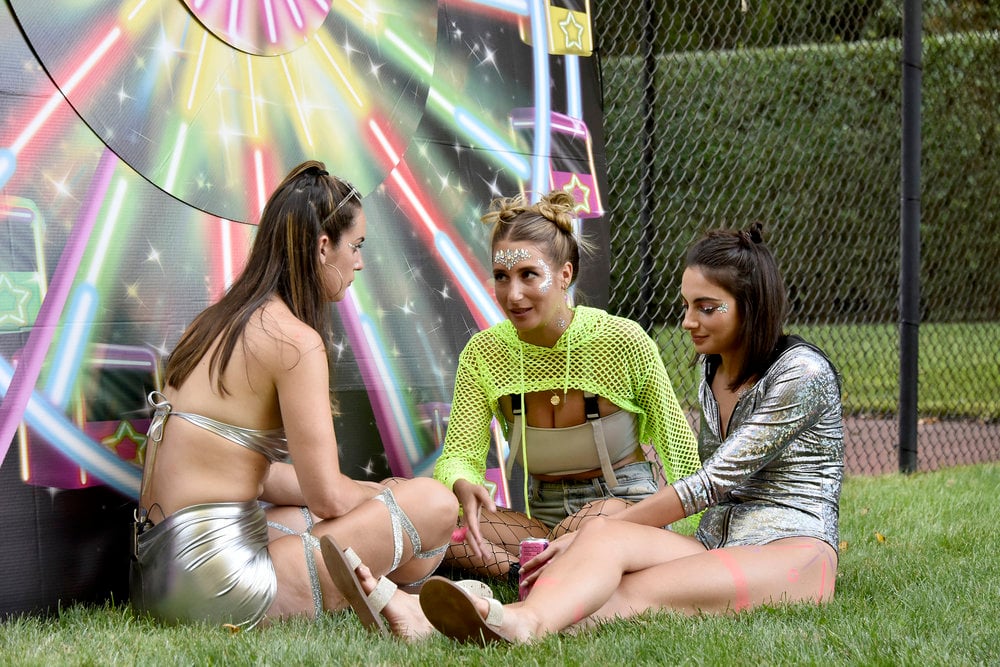 'Summer House' timeline is about to 'get spicy'
The crew has their first dinner of the summer outside of the house. That's when Berner asks if Des Bishop can visit. "I wanted to let you guys know Des has the test as of today," Berner says in a preview clip. "He's been very strict this week. And if everyone's OK, I'd love you guys to meet him. Tomorrow."
"He's real!" Amanda Batula laughs.
"It's just crazy how long distance you can realize like how much you enjoy the person," Berner explains to the group.
"The house has no idea about Hannah and Des," DeSorbo explains in a confessional. "Like the real timeline. I got all the info. I know everything. Hannah's playing with fire. It's about to get spicy."
Carl Radke talked about the overlap between Des Bishop and Luke Gulbranson
Radke said everyone in the house was pretty surprised to learn that Berner and Bishop got engaged. "But yeah, I think we were just as surprised as everybody else," Radke told Access. Adding that he wasn't sure when Berner and Bishop met.
But he suspected there was some sort of overlap between relationships. "There's definitely some interesting overlap that I would have been burned at the cross for," he said. "But she's happy and that's all that matters."
Berner slammed Radke for the "overlap" remark. "That's just a blatant lie. It's just a blatant lie. I think Luke started, like, trying to save face and it was pretty disappointing to hear," Berner told US Weekly. "No one was hiding anything. They all knew about Des the entire time. They knew when we became official. So that was very hurtful."
However, will viewers learn more about the timeline this season since DeSorbo teased that she knows when the couple started dating?
Luke Gulbranson said Hannah Berner told him she was dating someone else
Gulbranson told Showbiz Cheat Sheet he thought Berner was already seeing someone else before they arrived at the house. "We became really good friends and we drew a line in the sand and had a conversation about it," he said. "It was very clear to me she was dating other people and living her life. And that was it."
"Like I said, I was under the impression we were friends," Gulbranson said. "And I've been very open and honest with her," he added. "She had a boyfriend going into the summer." 
Summer House is on Thursday at 9/8c on Bravo.