'Summer House': Paige DeSorbo Says She's Not Dating Craig Conover From 'Southern Charm'
Summer House and Southern Charm fans speculated that Paige DeSorbo and Craig Conover found love, but DeSorbo said the speculation was completely false and just a rumor.
In fact, she is currently single and recently shared that she wants to remain that way for at least a year. DeSorbo also teased during a recent Watch What Happens Live with Andy appearance that there was one man who has (re)turned her head so nothing is completely off the table for romance at some point.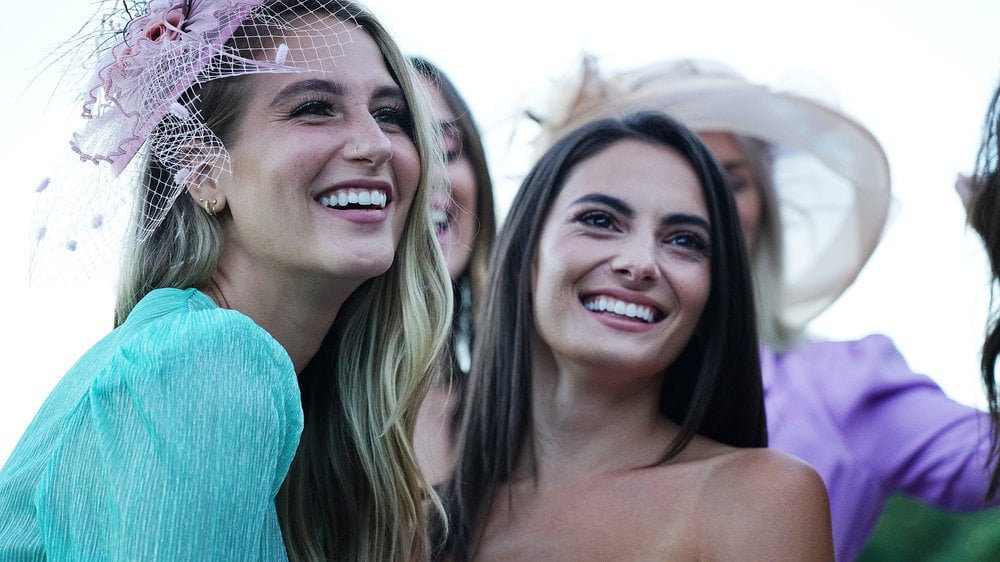 Craig Conover and Paige DeSorbo are just friends
Conover and DeSorbo fueled rumors when she and Ciara Miller were spotted partying with Conover and friends in Charleston, South Carolina. A few sources revealed that Conover and DeSorbo were seen holding hands, which led fans to wonder if they were dating.
But DeSorbo said they are truly just friends. "Craig is adorable. I think he's so cute," she told Comments By Celebs' Comments By Bravo podcast. "We have very similar personalities… I texted Craig and I was like, 'We're gonna be in Charleston if you wanna get a dinner' and he was like, 'Absolutely! I'll plan the whole weekend.'"
So I think people saw us all out and automatically assumed, 'Oh my god they're all dating.' The four of us get along so well and it was very harmless. I'm not dating Craig but we're really good friends."
Miller was also rumored to be dating Austen Kroll. "No, we're not dating," she told ET. "I thought it was funny, but I'm not mad at it. He's cute."
Paige DeSorbo discusses her split from Perry Rahbar
DeSorbo has good reason to want to remain single for a while. She discussed her split from Perry Rahbar and the guilt she felt watching the season. "It was really hard for me to watch this season knowing we weren't together–and not because I made the wrong decision or I missed him," she said.
"But I felt really guilty that I wasn't strong enough to end it before I went into the house," DeSorbo continued. "It put him through a lot of unnecessary exposure and insight into our relationship which he really didn't want, which is why he's never on the show. He just didn't like the filming process –he knew what the vibe was."
"For him to not want to be a part of it in the least bit, I was like 'This is my job.' I think he has that right to not want to be on the show, but then you can't date someone who, that is their life, and expect it to be roses and sunshine," she observed. "It's gonna be messy… I just felt really torn and I started to really resent our relationship. I felt like I was being held back."
Carl Radke caught Paige DeSorbo's eye this summer
While she may have split from Rahbar, she couldn't help but notice Carl Radke this summer. "I have been attracted to Carl for so long," she admitted. "Looking at Carl and the way the sun was hitting him, I was like, 'Oh my God.' He's a big man. He's, like, 6'5" and, like, big. I was like, 'Oh my god you could literally throw me into the ocean and I would say thank you.'"
But she plans to stay single for a while. "I really wanna stay single for a year," DeSorbo said. "I've definitely been dating. I've gone out with a whole range of people. I feel like it's really gonna take someone to, like, sweep me on my feet that I'll change all of my plans for this human. I really like my schedule right now and my routine and who I am. For the first time in my life I feel like I don't have to be with someone. I'm really just enjoying being by myself."