'Summer House' Season 5 Shocker Wedding, Forbidden Hookups and 'Being Attacked By a Little Blonde Leprechaun'
Paige DeSorbo from Bravo's Summer House wasn't playing when she teased that filming season 5 was going to be a little more intense.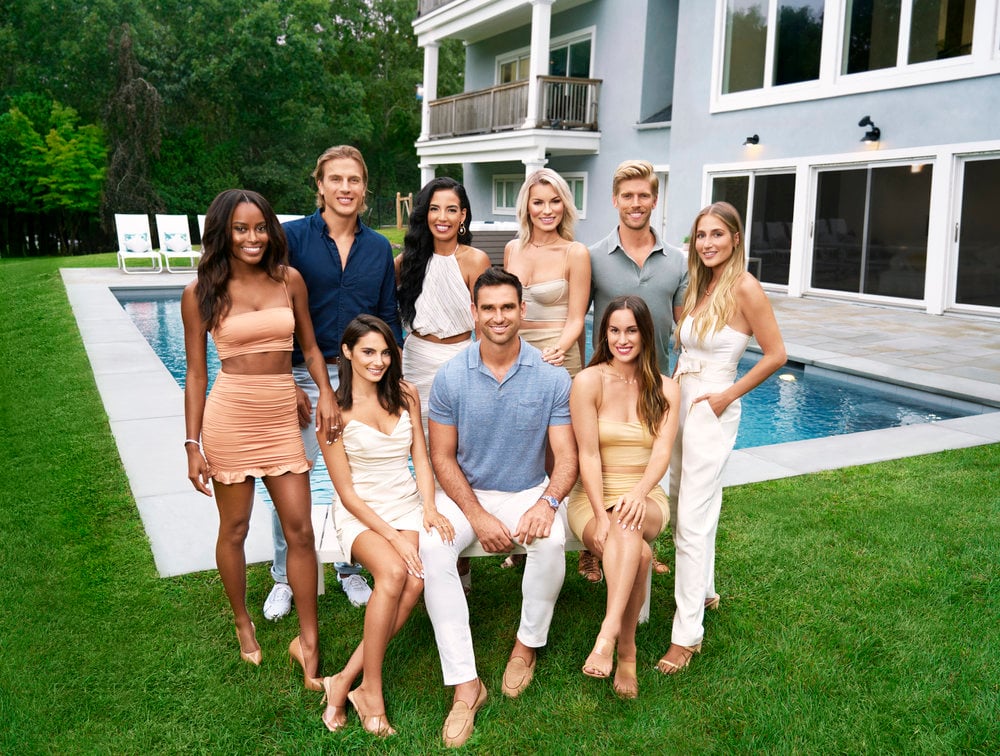 The season 5 trailer dropped, leaving fans' jaws on the floor as the messy show is about to get even messier, but in a good way. "We'll all be working from home, so I'm sure there will be some fights about that," she shared on an Instagram live in June. "Living seven days a week with all of them … I'm sure it will provide some extra drama."
But now that the preview has been unveiled, it appears that DeSorbo was holding back. Not only is the season fueled with the usual party atmosphere and red solo cup drinking, the fights and conflict truly are more intense than ever.
Do Amanda Batula and Kyle Cooke actually elope?
Amanda Batula and Kyle Cooke planned a wedding for the fall of 2020 after their original venue fell through. But COVID had other plans and the couple decided to postpone the nuptials … so fans thought.
RELATED: Could 'Summer House' Season 5 Film Again at the Same Location?
Cooke shared a photo of the couple having dinner on the date they were supposed to get married. "Last night we were supposed to get married," Cooke tweeted on Sept. 19. "But instead went on our first date in NYC since the lockdown. Crazy times in a crazy world makes me appreciate what we have more than ever. I love you."
But wait, did they get married? The preview teases the couple suggesting they just elope. Later Carl Radke officiates a Summer House ceremony, but is it truly official? Radke also becomes the object of DeSorbo's rekindled interest as Carl 3.5 or 4.0 is looking fit and confident.
The fights and hookups are insane
Viewers were shocked when Radke and close friend Lindsay Hubbard had a fling last season. They managed to stay friends and she found Stephan, the love of her life. The couple returns this season, seemingly stronger than ever. He professes his love for her. But when things get too intense and the couple gets into a fight, Hubbard seems to find comfort in Luke Gulbranson's arms.
Speaking of Gulbranson, he returns this season but with a new girlfriend. Unfortunately, Hannah Berner was hoping to pick up on the romance from last summer and is shocked by the new developments. Berner is even more shocked when the hookup between Gulbranson and Hubbard becomes readily apparent.
While Gulbranson did return, Jules Daoud from season 4 does not appear. Season 5 stars Kyle Cooke, Amanda Batula, Lindsay Hubbard, Carl Radke, Hannah Berner, Paige DeSorbo, Luke Gulbranson, and Danielle Olivera. Gulbranson's new girlfriend, Ciara is the newest roommate this season.
RELATED: Bravo's 'Summer House': Hannah Berner and Luke Gulbranson Weren't Speaking to Each Other Before the Reunion
Several fights break out and it appears that production has to get involved to prevent tempers from escalating. In the end, Berner seems to be the one who is emotionally injured. She's seen crying on her bed saying, "Why am I being attacked by little blonde Leprechauns?"
Summer House Season 5 premieres on Thursday, February 4 at 9/8c on Bravo.