'Summer House': Stephen Traversie Marks 'World Cancer Day' Revealing He Is a Stage 3 Cancer Survivor
Lindsay Hubbard's boyfriend, Stephen Traversie from Summer House marked "World Cancer Day" with a throwback post, sharing he is a cancer survivor.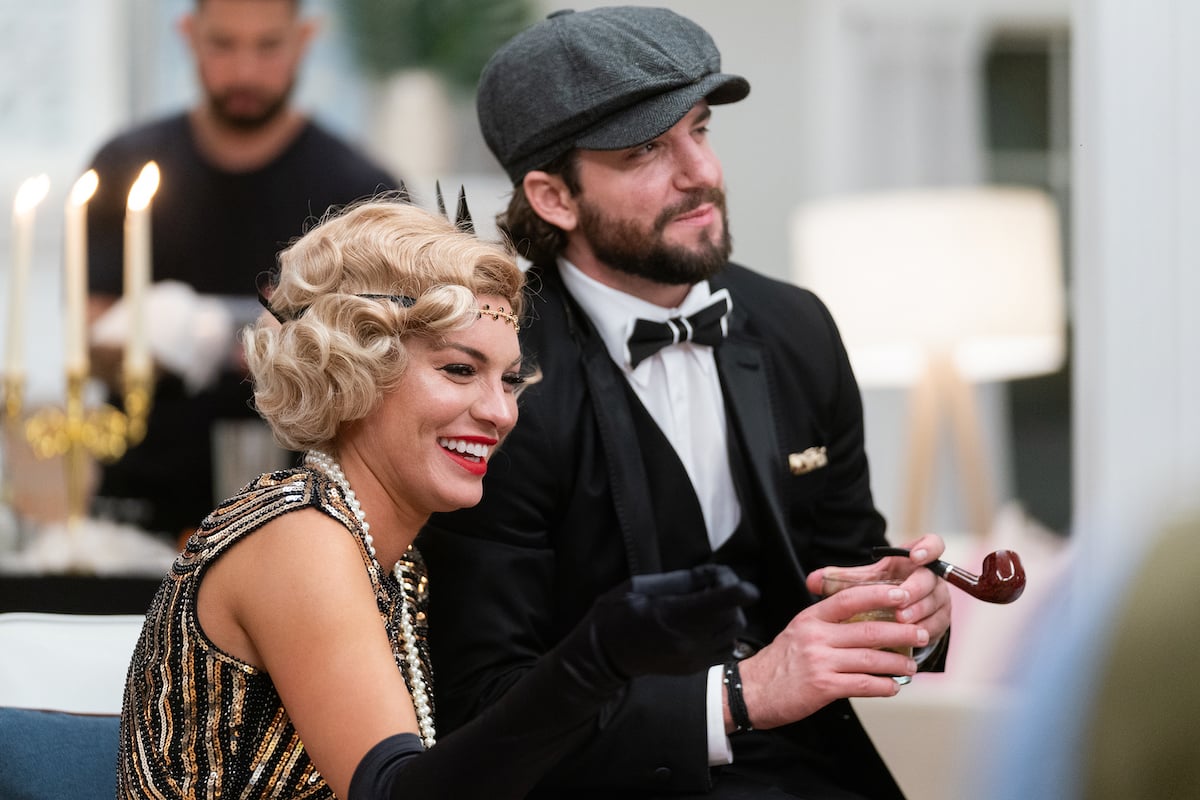 "February 4th is #worldcancerday, it's a day of bringing even more awareness to the struggle countless people have to endure from this disease," he shared along with a photo receiving chemotherapy. "Almost 17 people die every minute around the world from cancer. I'm donating to @thevfoundation today to continue the search for a cure. Thankfully, I'm on year 6 of remission. If anyone you knows needs help getting through chemo or someone to talk to, please don't hesitate to reach out to me."
Summer House friends responded to the post including Kyle Cooke and Hannah Berner. Former cast member Everett Weston wrote, "You're an inspiration brother!"
Stephen Traversie had stage 3 cancer
Traversie shared his story in a blog, which he used as a journal throughout the process. He had Stage 3 Testicular Cancer and received his diagnosis on October 29, 2013. He started chemotherapy shortly after his diagnosis on December 16, 2013.
"'You have Cancer,'" he wrote in his first entry. "The three words you never want to hear. These three words were given to me on October 29, 2013.  Specifically, I have Stage 3 Testicular Cancer. Nothing could have prepared me for the whirlwind of emotions that I felt when my doctor told me this. I became angry, sad, hurt, hopeless, fear, numb, the list goes on and on."
During his research, he learned testicular cancer impacts younger men, often between the ages of 15 to 35. But he also realized this type of cancer is treatable, even curable. However, telling friends and family about the cancer proved to be a challenging task. "I remember feeling very awkward trying to find a good time to sit my friends down and go over everything," he wrote in another post.
Stephen Traversie blogged about his road to recovery
Traversie received chemo and his last day of treatment was Feb. 11, 2014. He shared he was officially cancer-free the following month. "The next steps are to remove my portcath and begin a monitoring phase," he shared. "I will now meet every two months to get blood work and every four months to do a CT scan."  
"This will be my monitoring phase for the first two years," he continued. "During the first two years after remission, I am at the highest risk for it to come back.  There is a 10% chance it could come back.  After the two year mark, my monitoring phase will begin to be further and further a part."
He had a scare only months after he was given the all-clear, but thankfully it was not cancer. He found blood in his urine, followed by extreme pain.
"The pain was so awful, it felt like something was preventing me from peeing," he wrote in his last blog entry. "I eventually ended up pissing and the pain had subsided a whole lot after that. When I woke up the next morning, I was sore but grateful that I wasn't feeling much pain. Soon enough, I visited my doctor – After telling him what had happened, he told me that I had kidney stones and luckily they had passed through. However, I still had to get another CT Scan and some blood work to verify that all of the stones were gone and thankfully they were!"