'Summer House': Will Luke Gulbranson Return for 'The Flight Attendant' Season 2? (Exclusive)
Summer House fans were delighted to see Luke Gulbranson surreptitiously show up on HBO Max's The Flight Attendant.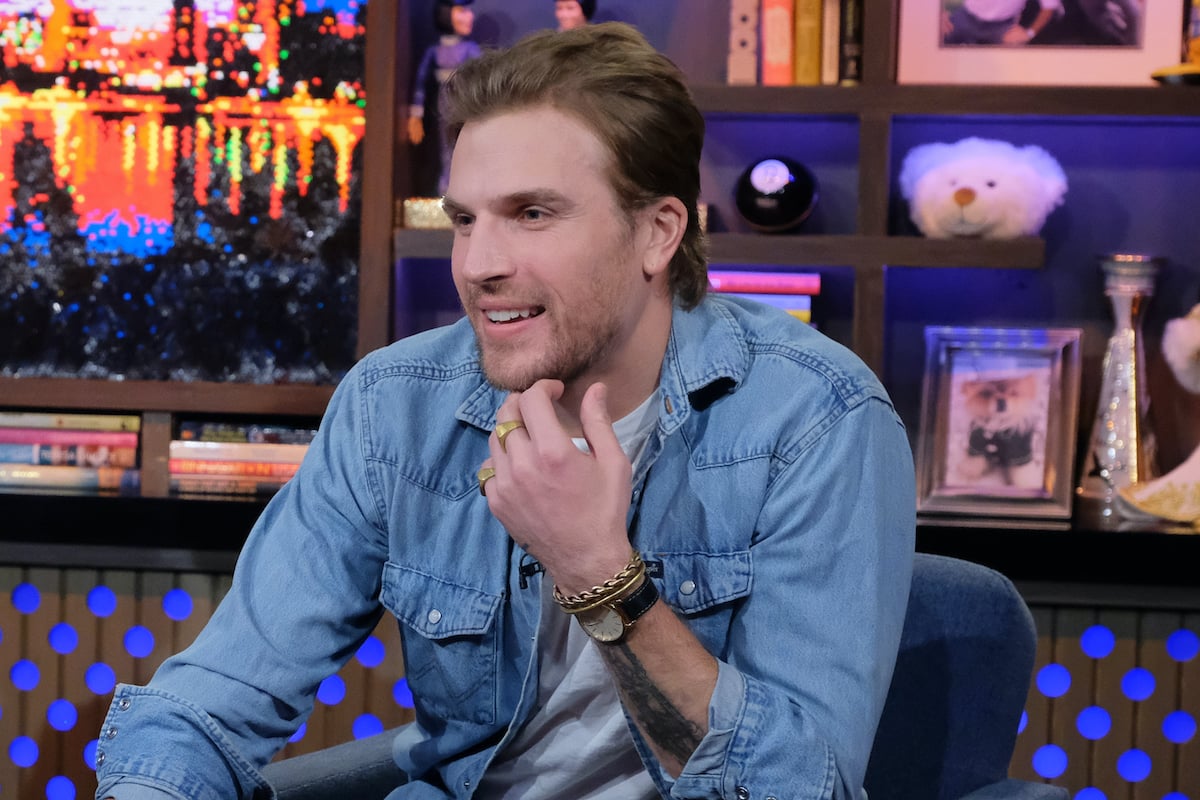 Gulbranson played party-boy Ethan, who Cassie Bowden (Kaley Cuoco) had her way with shortly before her fateful flight. And while Ethan never returned after his shirtless moment in bed during episode 1, could viewers get another look at his character?
"That's great," Gulbranson laughed at the notion he could return during an interview with Showbiz Cheat Sheet. "You know, I'm not sure. But at the end of the day, I booked that role and I feel very lucky to have been a part of that for the first season."
"So for me as an actor, you go and you do your work, you have fun and you look forward to seeing the content stuff," he said. "But at the end of the day, you know how much work goes into something like that. With production and Kaley and everybody putting their heart and soul into it too. To see it get picked up for a second season, I'm just super happy for that."
Luke Gulbranson isn't entirely sure Ethan will be back for 'The Flight Attendant' Season 2
Gulbranson said while he doesn't see how his character would return in The Flight Attendant Season 2, he'd love to come back if it were possible.
"If they want to bring me back, I'd love to be part of it," he said. "But that's not my call."
The Flight Attendant proved to have more twists and turns than a corkscrew. Characters are not who they seem to be. So what if Gulbranson's character returned as someone with nefarious intentions?
"That would be a pretty fun, crazy character," he said of the possibility of Ethan returning as a serial killer on the series. "Doing the outrageous characters, whether you're playing a drug addict or something a little off the wall, is always fun for an actor or actress."
RELATED: 'The Flight Attendant' Season 2: Will Alex Return?
In the meantime, Gulbranson is focusing on other roles and hinted that he has more projects in the pipeline. "Pilot season is here and we'll see how things go," he said. "Acting has been a big part of my life. I've been studying it for years here in New York for years we'll see what happens."
Kaley Cuoco is a huge Bravo fan, but she didn't recognize Luke Gulbranson on set
When Cuoco appeared on Watch What Happens Live with Andy Cohen, she laughed about how all of her friends were only interested in the fact she had a role with Gulbranson. She said despite being a huge Bravo fan, she didn't know who he was at the time they shot their scenes.
"It's so funny, I was home over Christmas and I'm a big fan of Andy [Cohen] and Watch What Happens Live, so I did see that," he recalled of Cuoco's appearance. "And when he asked about me I was like, 'Oh sh*t. But when Kaley said what she said, it just made me smile. She's a great person and Andy's a great guy. So I did get a chuckle out of it."
RELATED: 'The Flight Attendant': Did Luke Gulbranson Film His Scenes with Kaley Cuoco While Shooting 'Summer House'?
Gulbranson shared the timeline of when he shot The Flight Attendant. "It would have been not this December, but the November, December prior to that," he recalled. "Summer House hadn't aired and nobody knew I was on Summer House. We had finished filming Summer House and I remember the week I got back I had an audition for that role."
A premiere date for The Flight Attendant Season 2 has yet to be announced. But Summer House returns for season 5, Thursday, Feb. 4 at 9/8c on Bravo.