Sunny Anderson's Chicken Fried Pork Chops Make a 'Great Meal that Will Satisfy'
Food Network star Sunny Anderson's Chicken Fried Pork Chops dish is the ultimate comfort food. Thin-sliced pork chops are breaded and fried to irresistible perfection. Plus, the chef accompanies this popular dish with a flavorful pear chutney. 
It's a meal that's sure to become a regular on your menu rotation.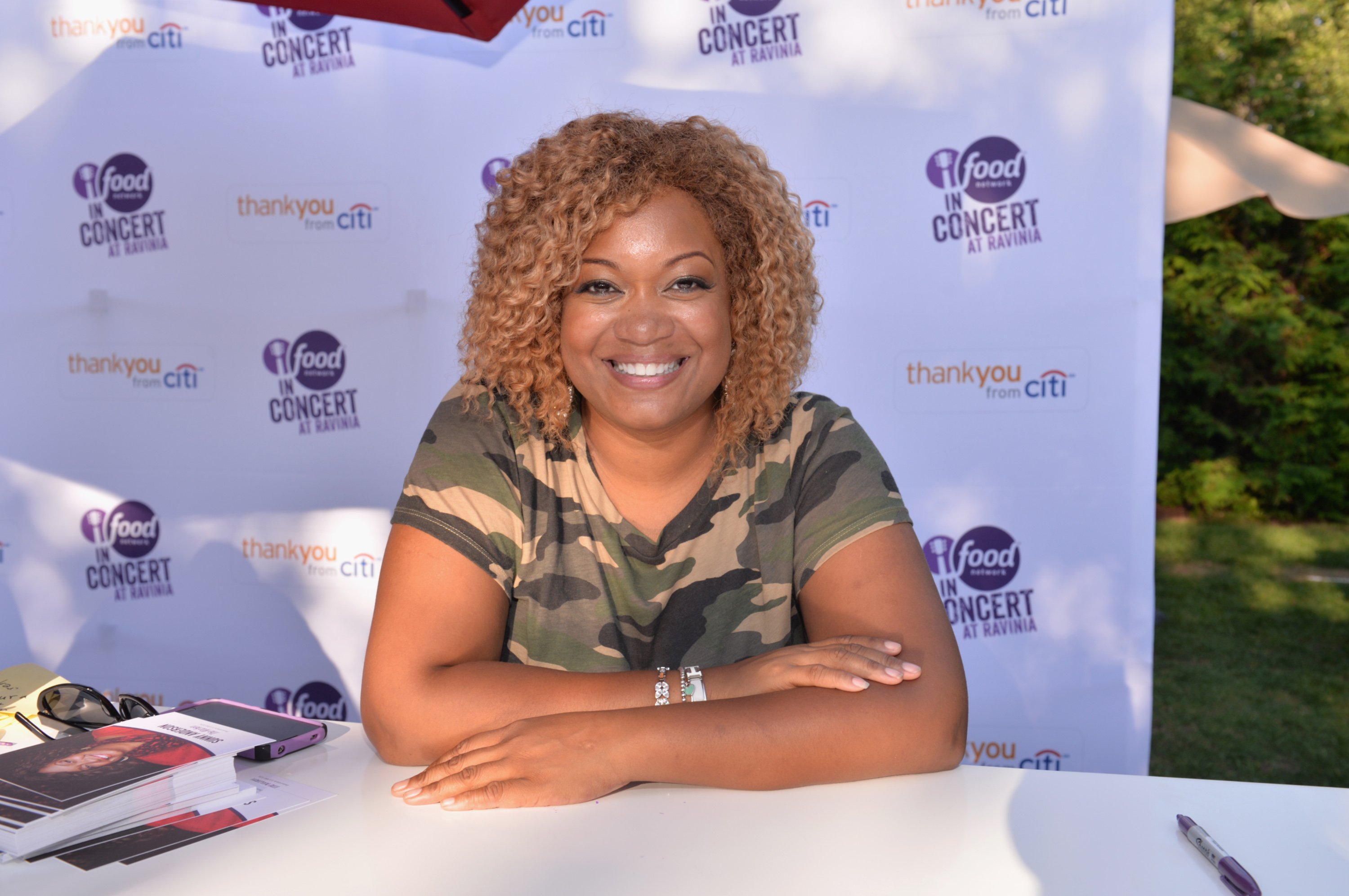 Anderson's Chicken Fried Pork Chops dish is an inexpensive meal
The chef's satisfying meal requires bone-in, half-inch-in-thickness pork chops, eggs, all-purpose flour, cornstarch, and a bit of cayenne pepper for some zing.
"I really love this dinner," Anderson said of the wallet-friendly meal on the Food Network video for this recipe. "This is dinner on a budget. You go get your thin-sliced pork chops, and then instead of just serving everyone one piece of meat, they can get two or three.
"It just looks better on the plate, especially if it's just like a couple of days away from payday and you're feeling like you might not have all the money you wish you had. This is a great meal that will satisfy; seeing is believing when you see a couple of pieces of meat on your plate."
Sunny Anderson's Chicken Fried Chops include a secret ingredient
Before starting on the chef's chops, it's important to prepare her pear chutney that pairs beautifully with pork.
This deliciously chunky side sauce features sauteed, chopped pears, cider vinegar, raw cane sugar, golden raisins, a chopped jalapeno pepper, minced ginger, pink peppercorns, smoked paprika, hot paprika, allspice, and salt to taste. Allow the mixture to simmer for about 45 minutes.
Now onto the chicken fried pork chops. Setting up dunking "stations," the co-host of The Kitchen notes, is pretty important to make this dish happen easily. One shallow bowl is prepared with an egg, water, black pepper, and cayenne pepper wash. Another dish is set up with flour and what Anderson calls "my secret ingredient": cornstarch.
"When you put cornstarch into some frying oil along with flour, the air pockets that it creates make crunch and that's exactly what we want on our Chicken Fried Pork Chops," she explained. "I usually do about two parts flour, one part cornstarch."
The pork is dredged through the egg wash first and then through the flour mixture. Then each chop is fried in shortening or any high-heat oil, "for about eight minutes on each side." Serve the chops with Anderson's tangy chutney. 
Get the full recipe, video, and reviews on Food Network's site.
Reviewers were impressed with Anderson's crowd-pleasing meal
Let's face it, frying just about anything makes most people happy. And many home cooks gave Anderson's dish plenty of five-star ratings for her pork chop dish.
" … My wife and daughter absolutely loved this meal! Everything worked perfectly. The chutney just blew them away," one fan of the meal wrote.
Another home cook said, "Being a southern girl from Virginia, I have been frying pork chops all my life. I have never had one so light and crispy, excellent trick with the cornstarch. Sonny, this was excellent, and I am a hard cook to impress."
RELATED: Sunny Anderson's Double Chocolate Bread Pudding Is 'Really, Really Decadent'