Sunny Anderson's Chicken Pot Pie Is Super Easy Thanks to Time-Saving Ingredients
Food Network star Sunny Anderson's Chicken Pot Pie is convenient, quick, and an absolute crowd-pleaser. Here are the ingredients that make this weeknight dinner winner so easy to throw together.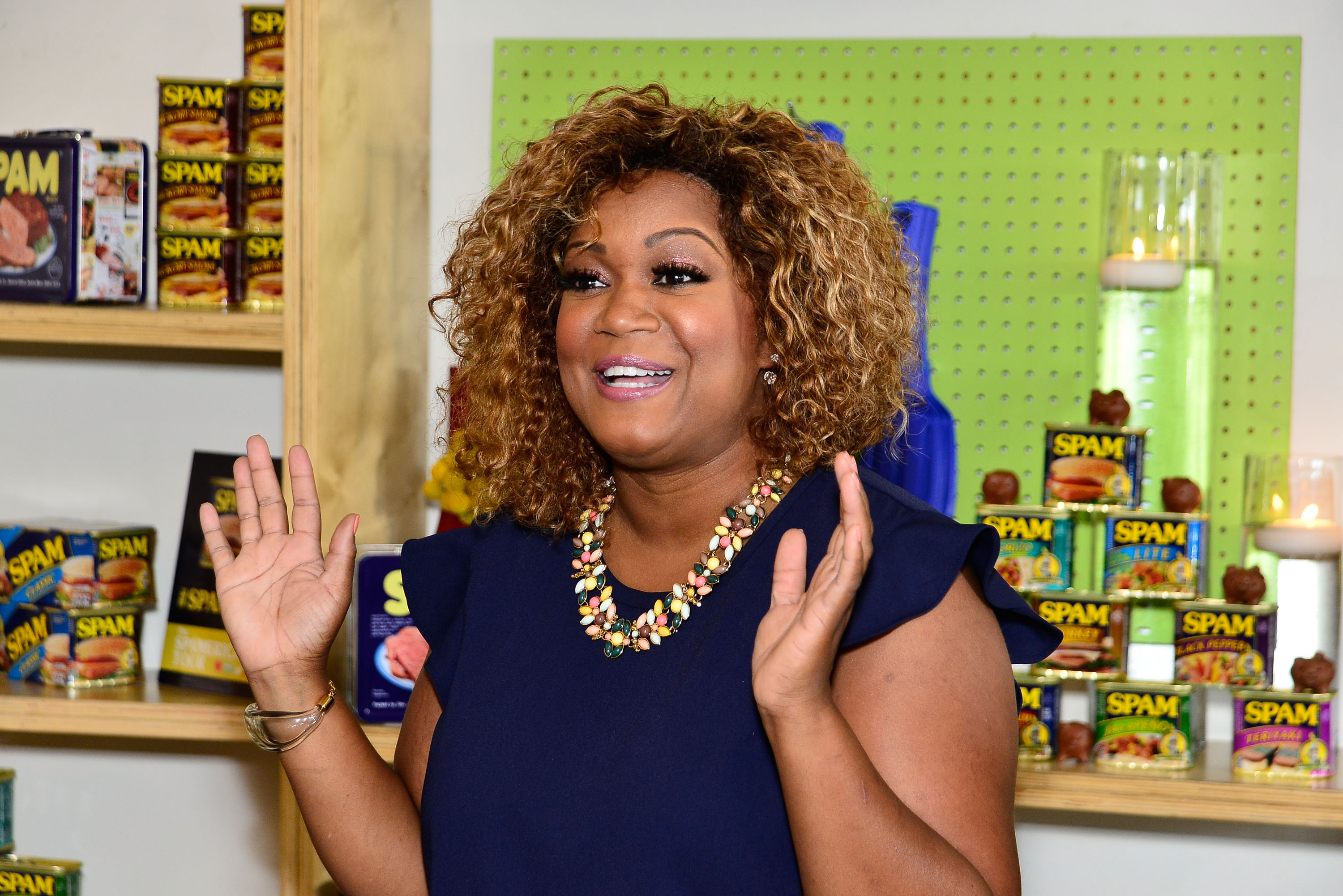 Ready-to-go ingredients make Anderson's Chicken Pot Pie a great weeknight dish
The ingredients in the Food Network personality's super easy dish are items you most likely have in your kitchen already.
You'll need chicken tenders, sweet paprika, dried sage and oregano, extra-virgin olive oil, minced garlic, all-purpose flour, low-sodium chicken stock, heavy cream, an egg, and the time-saving ingredients of store-bought pie crust (the kind that's rolled up), frozen pearl onions, and frozen peas and carrots.
The star of Food Network's The Kitchen uses a cast-iron pan to cook the dish on the stovetop and then, in the same pan, bake in the oven as well.
Sunny Anderson's take on the classic casserole comes together quickly
"The cool thing about this recipe," Anderson says in the Food Network video for this dish, "is I'm going to feed four people with about eight or nine chicken tenders, which is really hard to do."
The Cooking For Real host suggests starting by seasoning the chicken tenders with oregano, sweet paprika, sage, salt, and pepper. Once they're golden brown, they're set aside and the frozen carrots, peas, and pearl onions go in the same pan ("I really love pearl onions; they're quick in a pinch").
Add flour to the tender veggies: "This is going to kind of make it nice and thick and creamy." Chicken stock goes in the mixture, loosening it up to create a gravy of sorts.
Stir in heavy cream, dice the chicken tenders and add them to the pan. The chicken and vegetables are salted and peppered to taste. Now, unroll the pie crust and tuck it into the outer edges of the mixture. Brush with egg wash and make "vents" in the dough with a knife, "so it doesn't bubble up too much around the edges," Anderson says while arranging the pie dough.
The chicken pot pie goes in a 400-degree F oven for 20 minutes, "until the crust is golden brown."
Get the complete recipe, video, and reviews on Food Network's site.
Reviewers loved Anderson's simple and quick recipe
Any recipe that's easy to execute and especially that's delicious is a winner with Food Network reviewers. So it's not surprising that Anderson's easy chicken pot pie raked in the five-star ratings.
"The only mistake I made was that I didn't double the recipe! This dish will be in the 'cold night recipe' rotation," one happy fan of the dish wrote.
Another home cook took the convenience theme one step further: "Super tasty and easy! What could be better? To make it even easier I used a rotisserie chicken and cubed it up. Highly recommended."
Lastly, a reviewer praised Anderson's recipe for keeping dirty dishes to a minimum: "A delicious way to use up leftover chicken. I also really like the one-pan idea. Cast iron skillets are a win!"
RELATED: Food Network Star Sunny Anderson's Tostones Recipe Makes This Crunchy, Twice-Fried Treat a Breeze