Sunny Anderson's Lasagna Roll-Ups Recipe Is a 'Cool, Easy, Showstopper'
Food Network star Sunny Anderson's Lasagna Roll-Ups are the easy, breezy way to enjoy the classic Italian casserole more quickly and simply. Anderson's saucy and cheesy recipe is perfect when you have a craving for the dish but don't have time to put together a traditional lasagna. Anderson's Lasagna Roll-Ups dish features everything you love …
Food Network star Sunny Anderson's Lasagna Roll-Ups are the easy, breezy way to enjoy the classic Italian casserole more quickly and simply.
Anderson's saucy and cheesy recipe is perfect when you have a craving for the dish but don't have time to put together a traditional lasagna.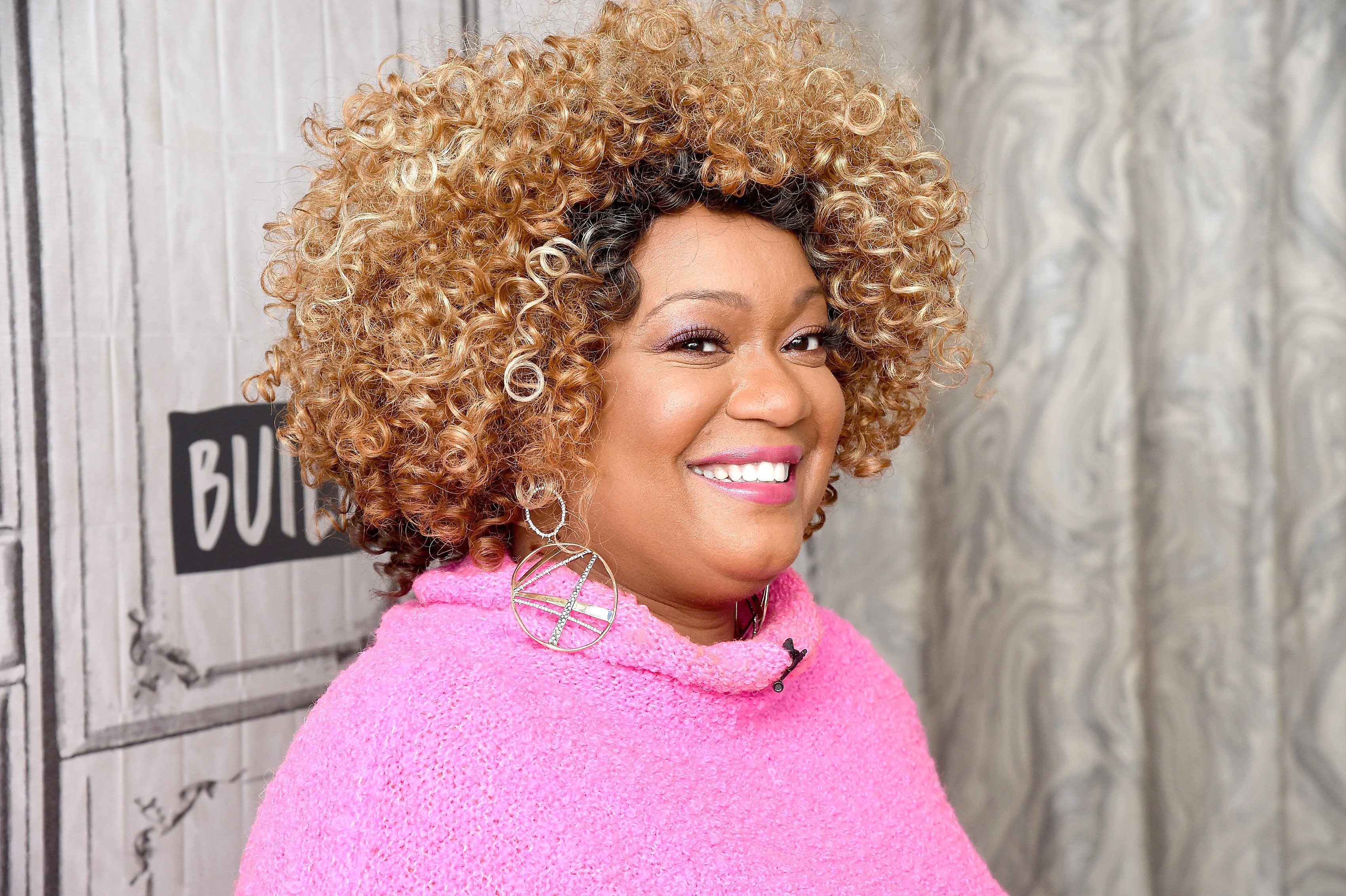 Anderson's Lasagna Roll-Ups dish features everything you love about lasagna
To make Sunny Anderson's roll-ups, you'll need lasagna noodles, ricotta cheese, a shredded cheese blend (Anderson recommends one that contains mozzarella along with other cheeses), fresh basil and parsley, red chile flakes, eggs, lemon zest, and pasta sauce.
"This is a great dish for the whole family," Anderson says in her Food Network video, below, for this recipe. "It's such an easy dinner to throw together during the week."
The culinary personality's dish comes together quickly
Anderson shared her hack for softening the lasagna noodles to allow them to roll up: she lays the uncooked noodles out on a baking dish and pours hot water over them. They're covered with foil and left untouched for about 15 to 20 minutes.
As the noodles soften and cool, combine the cheese, eggs, parsley, basil, zest, and chile pepper together.
"It's going to be tight, as it should be, because we're going to spread this a quarter of a cup at a time on our lasagna noodles," the co-host of The Kitchen adds.
Half of the jarred pasta sauce is poured into the baking dish the roll-ups will go in. Now, the cheese mixture is placed on each lasagna noodle (dry them as you go, if necessary) and rolled from the bottom up. "This is a cool, easy, showstopper for the middle of the week," Anderson says of the meal.
Each lasagna bundle is placed upright in the baking dish and the rest of the pasta sauce is poured over the top of the roll-ups. Cover the dish and bake in a 375-degree F oven for 20 minutes.
Get the complete recipe, video, and reviews on Food Network's site.
Reviewers were surprised at how easy Anderson's dish is to make
On Food Network's site, reviewers expressed their delight at Sunny Anderson's simple recipe, especially for a weeknight meal.
"Everyone at the potluck thought it was made by an Italian grandma; Sunny you made my day brighter," one home cook wrote.
Another added, "We made this recipe with our own homemade sauce. It was so much fun and really delicious. This would be a great recipe to get kids active in the kitchen."
Many reviews frequently offer helpful suggestions for making the dish even better, and in this case, one reviewer noted that standing the bundles up in the baking dish may dry them out: "I agree with others who said that it was too dry so next time I think instead of adding more sauce I would just make fewer roll-ups and lay them down instead of having them stand."