Sunny Anderson's 'Pan-sagna' Gets Lasagna Done in Less Than 30 Minutes
Get your next lasagna done on the stovetop and in a snap with Food Network star Sunny Anderson's Pan-sagna.
It's the perfect dish for anyone with a hankering for the classic Italian casserole but not the time to make it.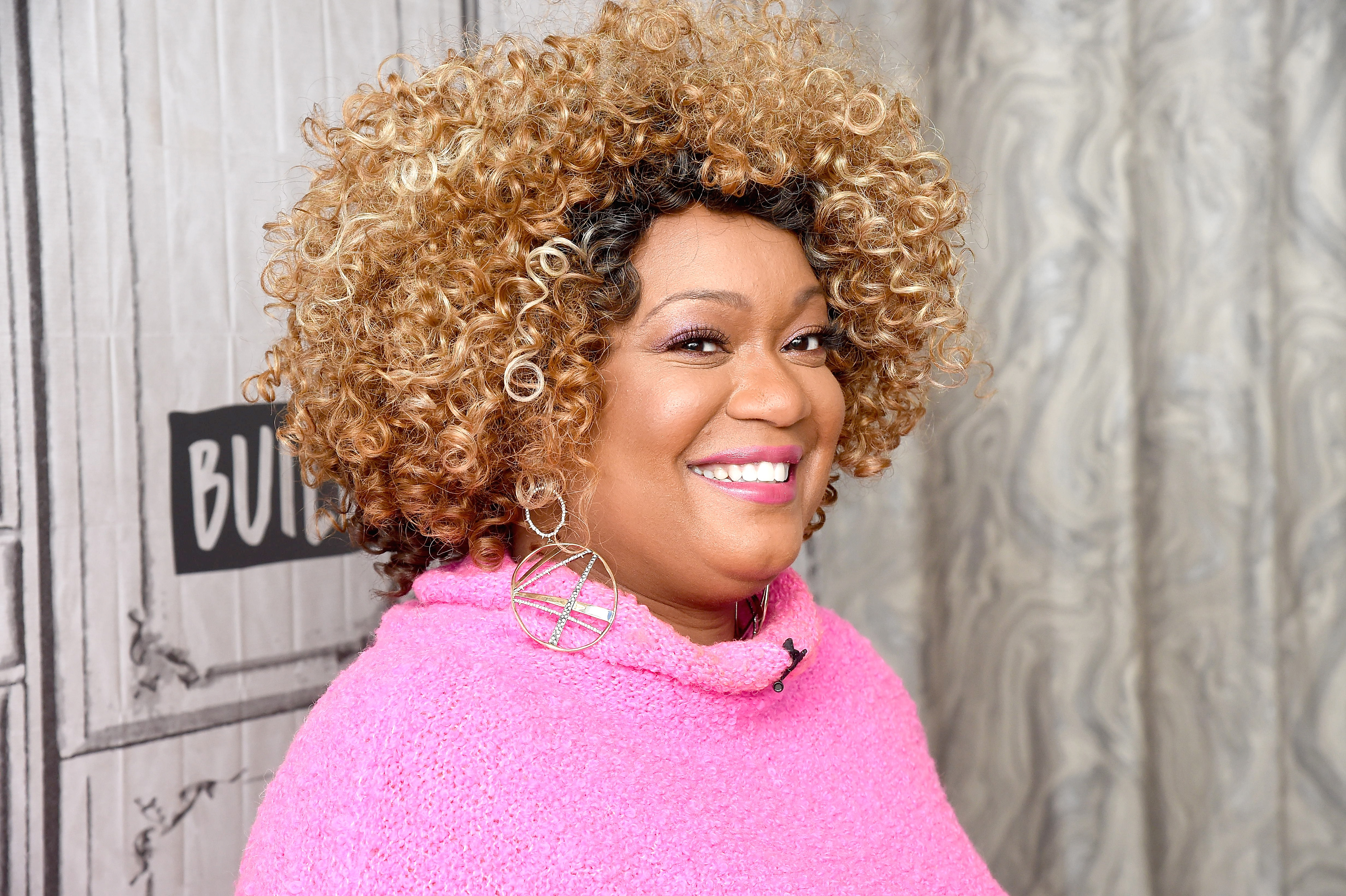 Anderson's 'Pan-sagna' uses simple, everyday ingredients
One reviewer on Food Network's site said of Anderson's dish: "I really love how everyone can customize it … with their favorite kinds and desired amounts of cheese. Fresh mozzarella is also amazing on top!"
The Kitchen co-host's recipe calls for chopped green bell pepper and Vidalia onion, Italian seasoning, minced garlic, spicy Italian sausage removed from its casings, ground beef, a can of crushed tomatoes, beef or veal stock, precooked (or no-boil) lasagna sheets broken into pieces, ricotta cheese, lemon zest, shredded Cheddar and Monterey Jack cheese blend, and chopped fresh basil and parsley.
"This is my one-pan plan," Anderson says on the Food Network video, below, for this recipe. "I love to keep it all in one pan. Less dishes, very easy to do on a weeknight. This is going to be my Pan-sagna! … It's so simple, I mean get home and get this done really fast."
Sunny Anderson's one-pan casserole alternative gets done in a flash
Anderson starts by cooking the onion, green pepper, Italian seasoning, and meats together in a large pan on the stovetop over medium-high heat.
"We'll be using a shortcut of no-boil lasagna sheets," she adds. "What I like to do is break them down into big shards."
The culinary personality adds that the lasagna pasta takes about eight minutes to cook, but "if you can't find no-boil pasta, just get egg noodles, and this is done in like six minutes."
Stir the crushed tomatoes into the pan, followed by the beef stock ("I love for it to go almost an inch over what I'm trying to cover here, which would be the beef"). The stock plays an important role here, in both adding flavor and helping to boil the broken-up lasagna noodles.
The noodles are "nudged and nestled" into the pan liquid and it's allowed to simmer a few minutes "until the pasta is done."
Serve the final dish up in a plate or bowl with the chopped herbs and a nice dollop of ricotta cheese that's been mixed with lemon zest.
Get the complete recipe, video, and reviews on Food Network's site.
Reviewers praised Anderson's super simple and satisfying dish
The beauty of Anderson's dish is how quickly it gets a filling and tasty meal on the table, as home cooks affirmed on Food Network's site.
"Absolutely GREAT! So easy and delicious. I used spaghetti seasoning in addition to the Italian seasoning, and it was such a hit! This will be made over and over in my house," wrote one reviewer.
Another home cook added that it's a great dish for families on the go: "This was fantastic, quick and easy! My son's eyes lit up with his first bite! The recipe came together so quickly and works well for families on the run with sports and work. Will make again and again!"