Sunny Anderson's Sunset Park Noodle Bowl Is Ready to Serve in 20 Minutes
Food Network star Sunny Anderson's Sunset Park Noodle Bowl gets a hot, delicious meal on the table in minutes.
Food Network star Sunny Anderson's noodle bowl recipe is the ultimate quick, easy, and delicious meal that's done from start to finish in about 20 minutes. Packed with slurpy ramen noodles, spicy chile paste, and filling beef, this soup will satisfy even the pickiest eaters.
Here's how it all comes together.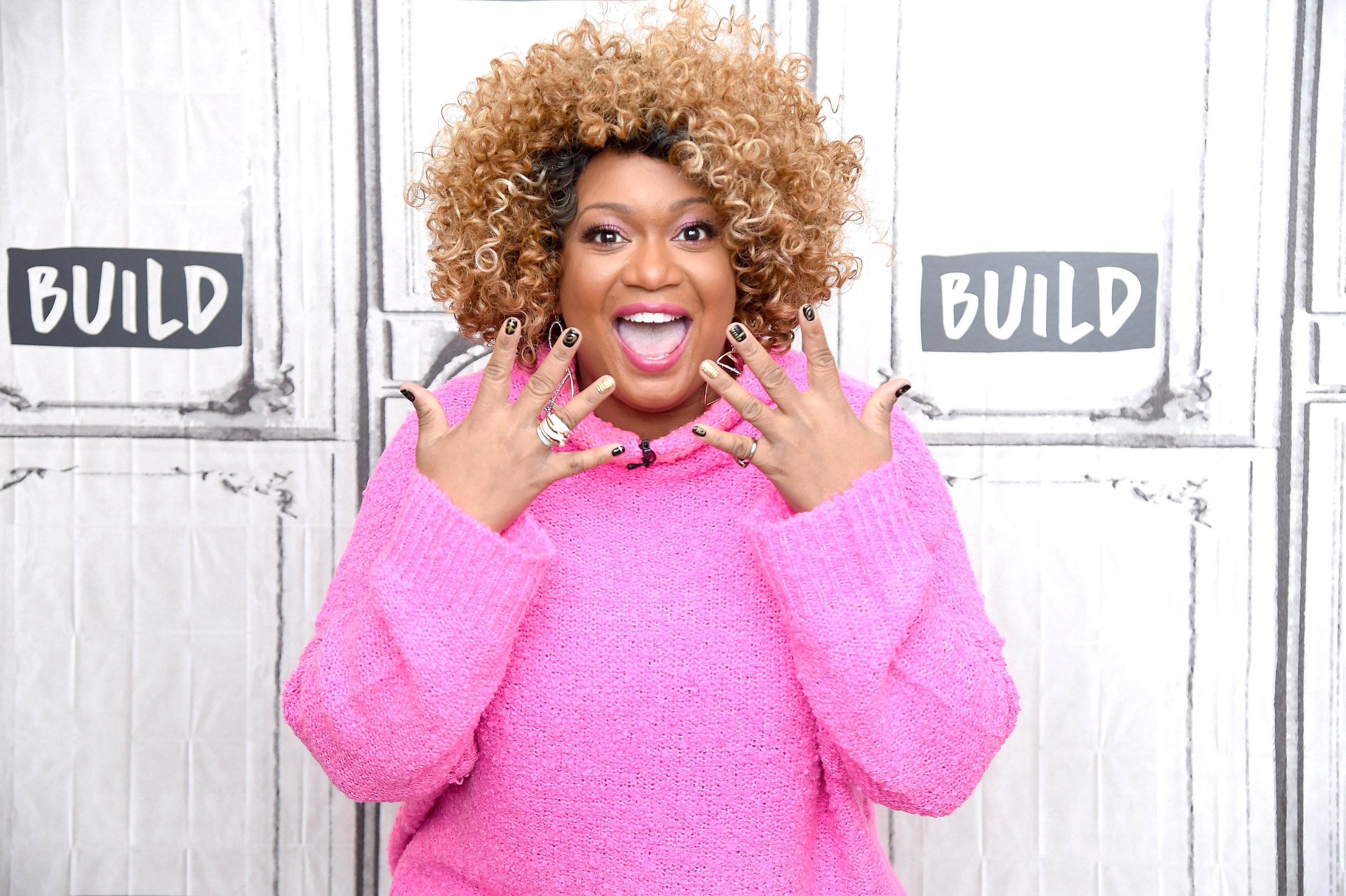 Anderson's noodle bowl is a flavorful Asian dish
This recipe for four servings calls for ground chuck, red chile flakes, and an onion for the beef. The soup portion of the dish will need beef stock, one beer, gochujang chile paste, ramen noodles, sunny-side-up eggs, scallions, and lime wedges.
"This is something I like to get when I'm a little bit under the weather," Anderson said in the Food Network video, below, for this recipe. "I like to bring myself out, it's a natural decongestant. It's real super easy."
Sunny Anderson's quick recipe is done in minutes
The co-host of The Kitchen starts by cooking the ground beef and onions in a pot with salt, pepper, and red chile flakes ("That's starting off one layer of heat"). She removes the beef with a slotted spoon and adds the gochujang sauce, which she explained can be found "at the grocery store next to where sriracha and ketchup are, just look for it in a little red tub. … It does so much work; it's got like fermented flavor in it, it's so luscious."
Beef stock is added ("I just love that it's dark and rich"), followed by the beer. Let it boil and add the ramen noodles ("You don't have to buy this with the pack that has the seasoning. They actually sell the noodles in a pack by itself. I really love this because it's obviously a one-pot plan"). Let the soup simmer, Anderson says, "for about five more minutes. We all know how quick it is to cook off those noodles."
Serve by ladling the rich broth into a bowl, followed by the noodles. Nestle the beef on the noodles, and finally, top it all off with a fried egg and a squeeze of lime juice.
Get the full recipe, video, and reviews on Food Network's site.
Reviewers gobbled up Anderson's savory, warming soup
The Food Network personality's dish was a hit with home cooks who wrote in to the culinary channel's site with their reviews.
One home cook said, "I loved the dish. I made it exactly as stated. It was very spicy and flavorful. For people that don't like that much spice just cut down on the gochujang and not chili flakes."
Another reviewer strongly suggested doubling the recipe: "This was delicious!!  I had never made anything quite like this before and so glad I did. I halved the recipe because I didn't want a lot of leftovers but was sorry I did. Next time I'll make the whole batch. Thanks Sunny!!"
"This was super good, just the right amount of heat. We love using gochujang, first time making ramen soup though. Looking forward to adding some veg, etc.Thanks a bunch Sunny, Korean food rocks!!," said a happy fan of the meal.