Sunny Anderson's Tangy Tater Salad Is 'Easy and Inexpensive'
Food Network star Sunny Anderson's Tangy Tater Salad is the ultimate picnic bring-along dish.
Summer means picnics and gatherings with lemonade, watermelon, and of course, potato salad. Food Network star Sunny Anderson's spin on the popular side dish hits it out of the park with an abundance of flavor and texture that will make it a regular part of your summer menu.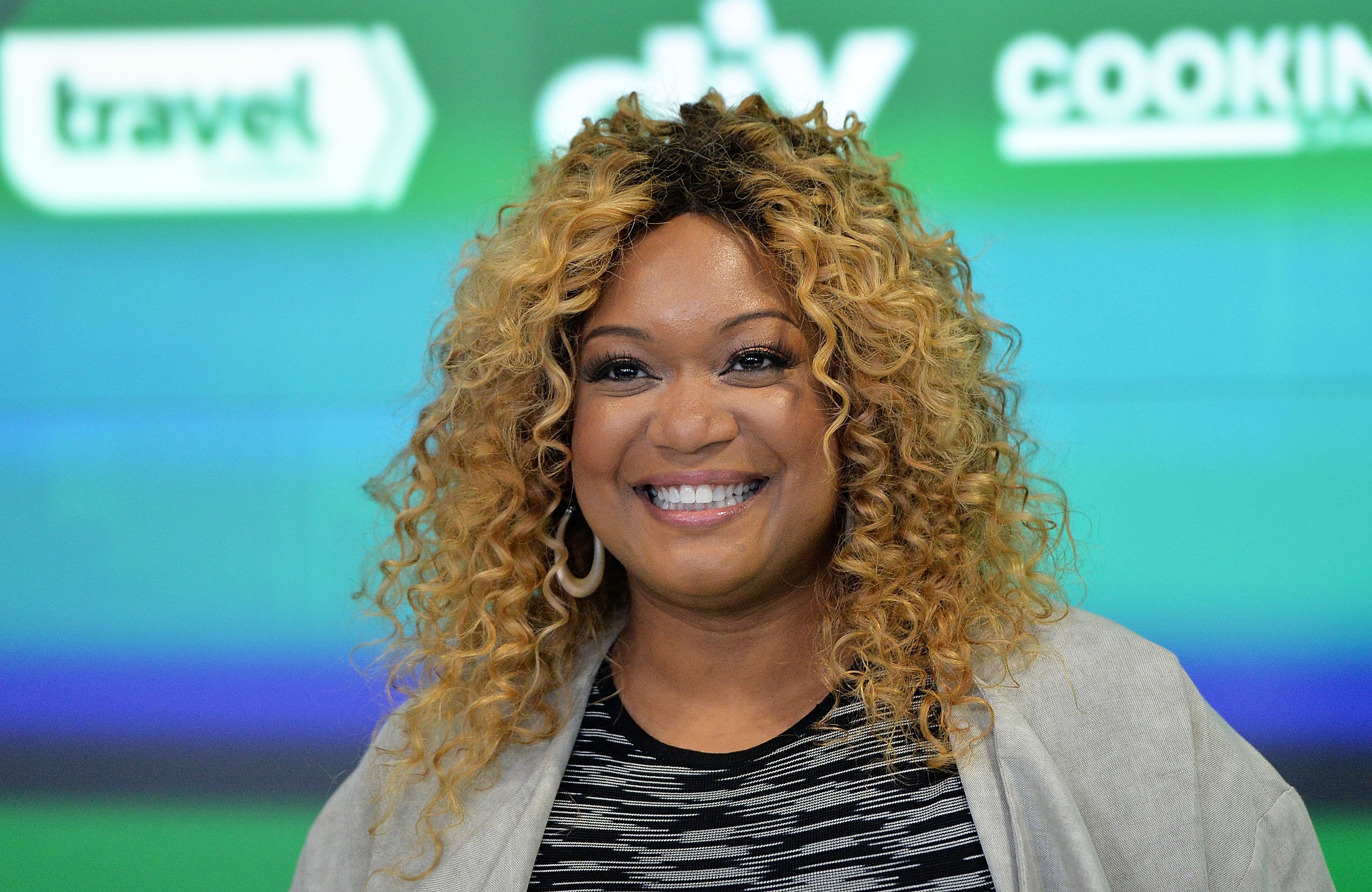 Anderson's Tangy Tater Salad packs a ton of flavor
The co-host of The Kitchen's potato salad calls for red potatoes, bacon, garlic, scallions, pickled jalapenos, Hungarian paprika, all-purpose flour, sugar, and white wine vinegar.
The culinary personality calls the dish in her Food Network video, below, "just a real good homage to some great potato salad that I had growing up in Germany. … One of the things you'll find if you start doing your German potato salad research is that it's all about the tang. So I am bringing the flavor today with that."
Sunny Anderson's potato salad is the ultimate picnic dish
Anderson starts her potato salad by crisping up the bacon, offering a great in-kitchen tip along the way: "I cut them up with my scissors before I got it into the pan." And the beauty of using bacon, she adds, is "it leaves you with a lovely fat so I can make a flavorful dressing."
The chopped red potatoes are chopped and boiled in water, along with some salt, "until they're nice and fork-tender, ready to go for my Tangy Tater Salad."
Now, the scallions, garlic, and jalapeno, all chopped, are added to the same pan the bacon was prepared in. "Remember, it's got the fat from the bacon, so I'm going to saute everything down. … I just love jalapenos and it's great in this potato salad, especially pickled" she added.
The Food Network personality's potato salad has no mayonnaise as a traditional one might, but she explains that "to add some viscosity, some mouthfeel," she stirs in flour to the sauteing vegetables, as well as the vinegar, sugar, and paprika, which adds a "smoky heat." It's all poured over the warm potatoes and stirred in along with the crisp bacon.
"This is good, all-around eating," Anderson says. "It's a quick and satisfying recipe you'll reach for over and over again."
Get Anderson's recipe and reviews on Food Network's site.
Reviewers loved Anderson's easy and flavorful potato salad
The chef's potato side dish makes for a delicious picnic offering, as home cooks noted on Food Network's site.
"Followed the recipe exactly and it was wonderful. would definitely do this again," one reviewer wrote.
Another fan of the dish praised its omission of mayonnaise: "It was so tasty and perfect! A warm potato salad using vinegar instead of mayonnaise is a healthy and tasty alternative."
One reviewer who noted their German ancestry gave Anderson's potato salad high marks, saying, "We are of German descent and my mom had a great potato salad recipe which was lost when she passed away. This recipe is very similar to hers and I think even a little better. I now have a recipe to pass on to my family thanks to you. This is also great in the summer to have a potato salad without mayo."