Sunny Anderson's Tuna Noodle Casserole Reinvents the Classic Dish With a Zesty 'Twist'
Food Network personality Sunny Anderson's tuna casserole is an economical and crowd-pleasing dish, filling and packed with flavor.
It's her own update on the classic meal, injecting it with even more flavor and texture. The result is a modern spin on a traditional casserole that you'll agree is even tastier than the original.
The best part is it's a quick weeknight option that gets dinner on the table in a flash.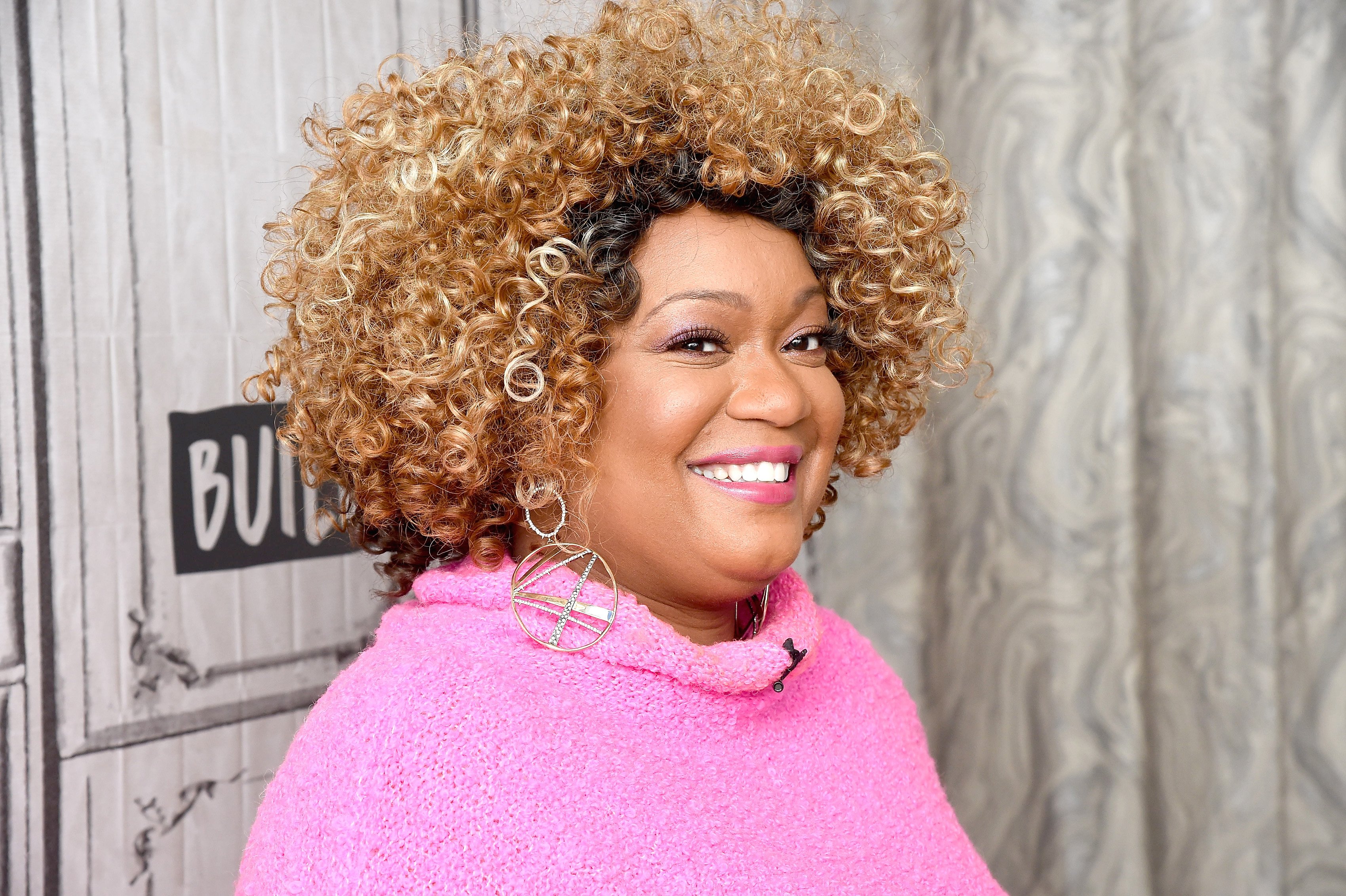 Anderson's Tuna Noodle Casserole uses ingredients found in most kitchens
The co-host of The Kitchen on Food Network calls for just a few familiar ingredients for her dish.
For the casserole, you'll need: butter, egg noodles, yellowfin or albacore tuna in oil "drained and flaked," frozen peas, sharp Cheddar cheese, Irish Cheddar cheese, oil, dried thyme, onion, baby bella mushrooms, Worcestershire sauce, prepared horseradish, flour, chicken stock, and heavy cream.
The topping requires panko breadcrumbs and olive oil.
You can find the complete recipe, video, and reviews on Food Network's site.  
Sunny Anderson's tuna dish comes together so quickly
To start, Anderson prepares the egg noodles in boiling water, cooked to al dente consistency.
The mushrooms are sauteed in oil, along with the thyme in a pan. Salting and peppering as you go along, add in flour to "help thicken it, tighten it up, and add a little body to it before I hit it with the cream," the culinary personality says in the Food Network video for this recipe, above.
Now, the Cooking For Real host adds to the mushroom mixture what she calls "my twist: horseradish. … It's not going to make your nose hairs singe or anything like that. It's just going to add that little bit of something. Kind of like that little pinch of salt in a good chocolate chip cookie."
Chicken broth is added to the pan ("If you don't have chicken broth, you can do vegetable broth"), followed by the cream. Now, the cooked egg noodles and peas are stirred in, along with the tuna and the cheeses.
It all goes into a greased 13 x 9 dish. The panko topping is sprinkled over the dish and it bakes in a 375-degree F oven for 35 minutes until it's fully heated through and the topping has become golden in color.
Reviewers loved Anderson's spin on tuna casserole
Most home cooks will agree that if a dish is quick, easy, and delicious, it's a keeper. So it is with Sunny Anderson's tuna noodle casserole, according to Food Network reviewers.
"Sunny, This was a HUGE hit in my house! Thanx for making me a rockstar in the kitchen! The casserole was the best we have ever had," one home cook wrote.
Another reviewer noted this recipe is enough for several meals: "So tasty!!! Love this recipe. I made it and thought, wow it makes a lot but I had leftovers for lunch for 3 days…it tastes so good leftover…"
RELATED: Sunny Anderson's Double Chocolate Bread Pudding Is 'Really, Really Decadent'