'Sunset Beach': Where Is Sarah Buxton Now?
'Sunset Beach' star Sarah Buxton dazzled fans with her performance as Annie Douglas on the NBC soap opera. 12 years after the show's cancellation, Buxton remains a busy woman.
On January 6, 1997, Sunset Beach premiered on NBC with talented actors, including Sarah Buxton. The actor wowed viewers with her portrayal of Annie Douglas on the NBC soap opera. Buxton's role as the villainess earned her instant fame, and she remained with the show until its cancellation in December 1999. So what has Buxton been up to since hanging up her heels as Annie?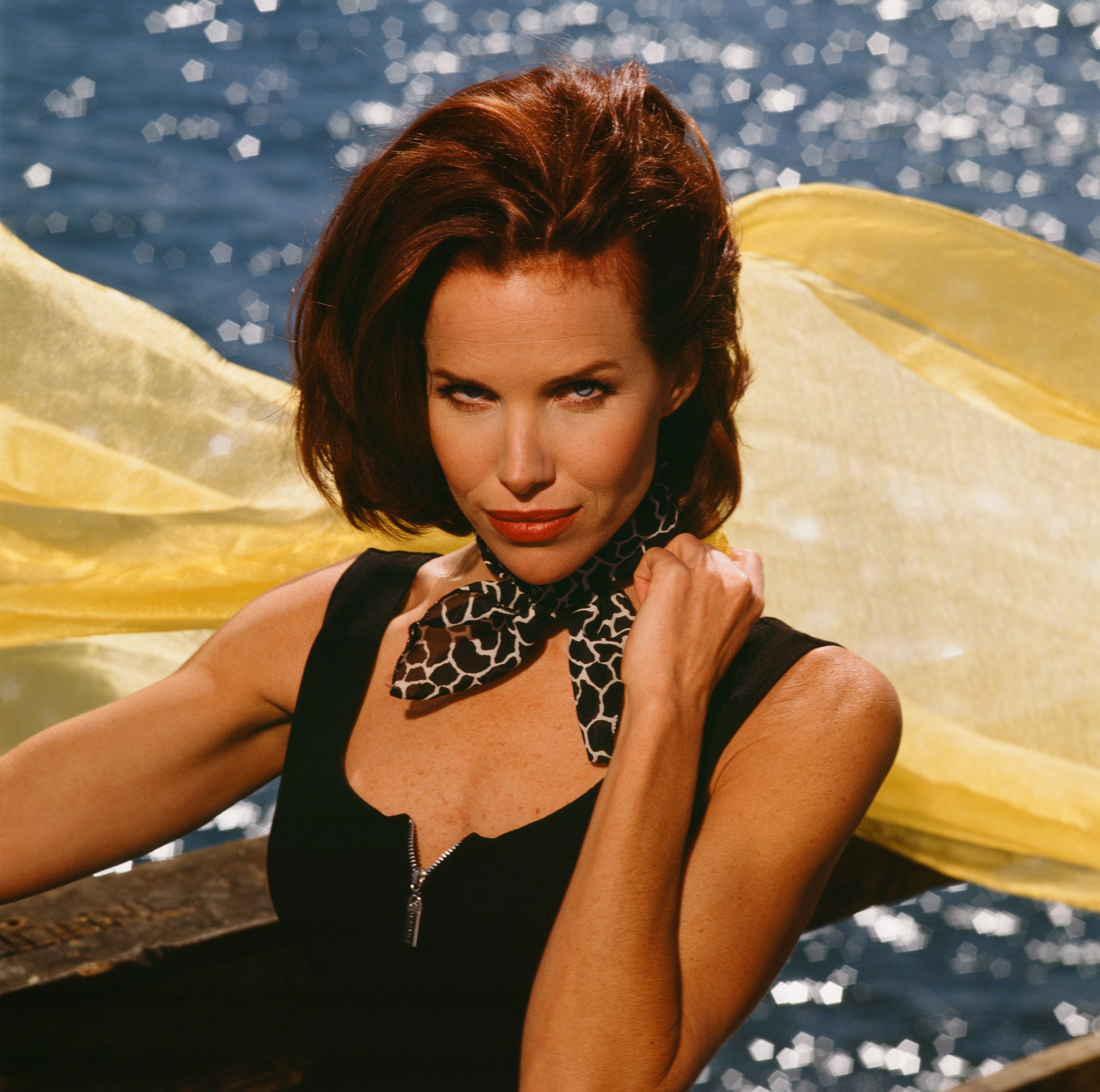 'Sunset Beach' star Sarah Buxton is a swimwear designer
Before Sunset Beach, Buxton's resume consisted of minor roles in TV shows such as 21 Jump Street and The Fresh Prince of Bel-Air. But it would be her role on the NBC soap opera that would catapult her to fame. After the show's cancellation, Buxton would star on The Bold and the Beautiful and Days of Our Lives. She also landed guest spots on Criminal Minds and movies like Little Children.
Although Buxton occasionally acts, her main focus is on swimwear design. Buxton is the founder of TUTUblue, a line of UV-protective swimwear. She was inspired to create the line after a health scare with melanoma. In an interview with Heavy.com, Buxton discussed the creation of TUTUblue. "I started thinking of a stylish way that I could swim, surf, and play in the sun and water. I found that UPF 50 fabric blocks out 97 percent of the sun's harmful rays, so I came up with my full body suit."
Aside from acting and swimwear designing, Buxton is also a wife and mother. She married her husband, actor Shane Brolly in November 2006, and their son Finn was born in December 2006.
History of Annie Douglas on 'Sunset Beach'
Buxton showed she had the range to play a bad girl on Sunset Beach. Annie is considered one of the best vixens in soap opera history. Annie's first storyline is scheming with Tim Truman (Dax Griffin) to break up Meg Cummings (Susan Ward) and Ben Evans (Clive Robertson).
Annie later plots to marry Gregory Richards (Sam Behrens) to gain her inheritance. To do that, Annie must break up Gregory's marriage to Olivia Richards (Lesley-Anne Down). One of Annie's worst misdeeds is kidnapping Olivia's baby and giving him to Caitlin Richards (Vanessa Dorman). Annie breaks up Gregory and Olivia, then marries the wealthy lawyer.
However, their marriage is short-lived when Gregory is presumed dead after falling into the ocean. Annie moves on with Jude Cavanaugh (Sean Kanan), an undercover cop investigating Gregory. After Jude discovers Gregory is alive, he arrests him. Annie splits with Gregory, and in the finale, she and Jude become a couple.
Sarah Buxton's other famous role was on 'The Bold and the Beautiful'
Shortly after Sunset Beach's cancellation, Buxton joined The Bold and the Beautiful in 2000. Buxton portrayed Morgan DeWitt, the ex-girlfriend of Ridge Forrester (Ronn Moss). As a teenager, Morgan became pregnant with Ridge's baby but was convinced by his mother, Stephanie Forrester (Susan Flannery), to have an abortion.
Morgan becomes obsessed with having Ridge's baby and tricks him into having sex with her. She becomes pregnant; however, Ridge is furious when he learns of her scheme. Morgan falls during a heated confrontation with Taylor Hayes (Hunter Tylo) and later miscarries her baby.
After her miscarriage, Morgan kidnaps Steffy Forrester (Jacqueline MacInnes Wood) and makes Ridge and Taylor believe she's dead. When Taylor discovers Steffy's alive, Morgan knocks her out and imprisons Taylor in her house. However, Ridges comes to the rescue, and Morgan flees. She's later apprehended when she tries to kill Stephanie.