'Sunset Boulevard': How Silent Film Star Gloria Swanson Failed to Make a Musical Adaptation
Sunset Boulevard is arguably the best film noir of all time. Starring aging silent film star Gloria Swanson as aging film star Norma Desmond, the film's genius lies in the layers of real-life coincidences and commonalities that blur fiction and reality. Billy Wilder 1950's film revealed a darker side of Hollywood and the studio system. 
More than 40 years later, musical theater composer Andrew Lloyd Webber recognized the film's potential for a possible musical. However, he was not the first person to try and adapt the work. 
Norma Desmond herself attempted to get a Sunset Boulevard musical off the ground.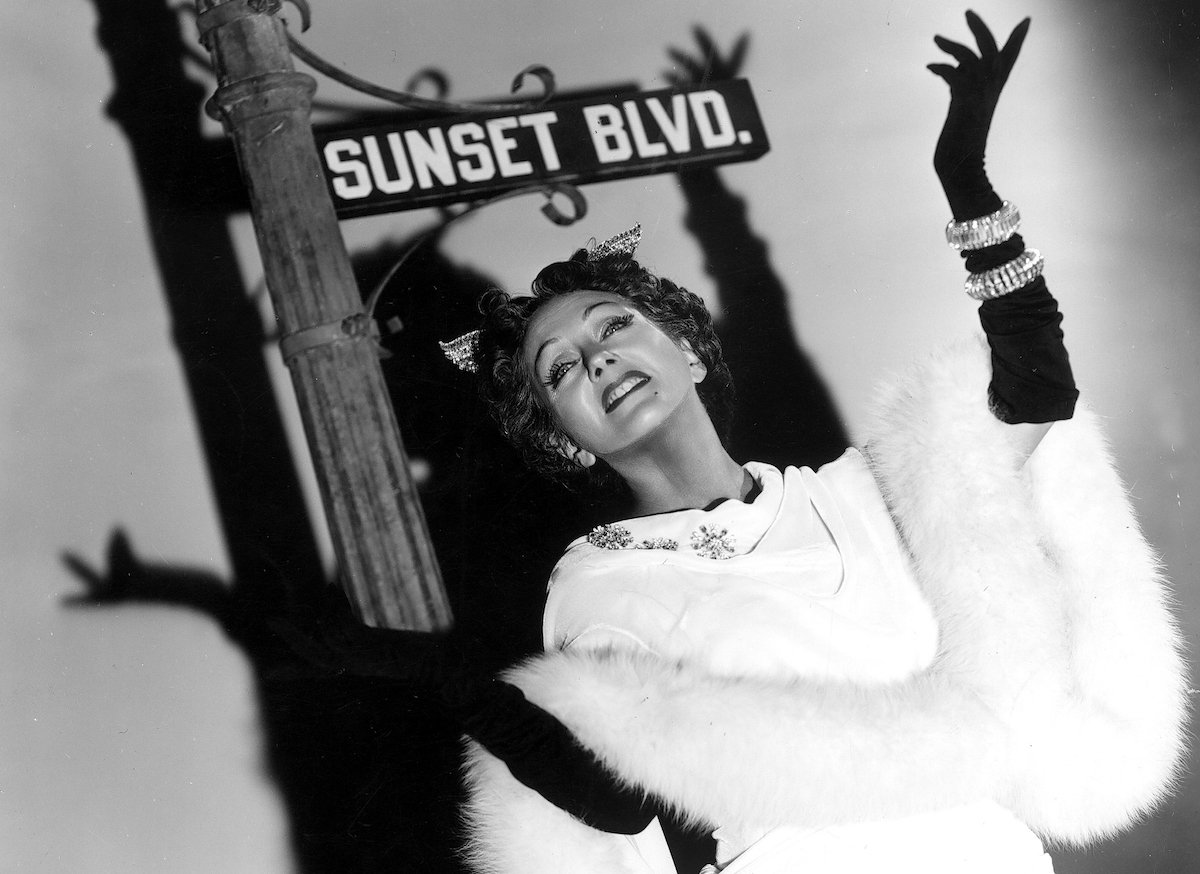 Gloria Swanson tried to get a musical made of the film noir classic
The original film centered on a young down-on-his-luck screenwriter whose car breaks down in front of a silent film star's house. He soon finds himself entranced by the aging and deranged Norma Desmond, desperate to use Joe to make her comeback. 
Five years after the film was released, life started to mimic art. Swanson couldn't let go of the character and wanted to make a musical version of it. 
"She became a huge, gigantic movie star, but she always wanted to sing," Boulevard! A Hollywood Story director Jeffrey Schwarz told Deadline. "She always had her eye on wanting to musicalize Sunset Boulevard… and she had such a wonderful experience making that film she never wanted it to end. So by making a musical for it, she could do it every night."
Like Desmond, who received pushback from Paramount Pictures in film, Swanson received pushback from the same studio while trying to make this musical. Even her former director Billy Wilder stood in her way of obtaining the rights. 
A new documentary follows life imitating 'Sunset Boulevard'
An upcoming documentary chronicles Swanson's journey trying to get Sunset Bouvelvard from screen to stage. The aforementioned Boulevard! A Hollywood Story looks at Swanson's attempt at an adaption and the love triangle between her and composer Dickson Hughes and lyricist Richard Stapley. 
Though Stapley and Hughes were lovers, Swanson still developed feelings for her lyricist. "Our film is about a love triangle between Gloria and Richard Stapley and Dickson Hughes," Schwarz observed. "During the course of the writing of the musical—much like in the film—Gloria kind of developed feelings for Richard Stapley."
'Sunset Boulevard' is coming back to the silver screen
Webber's musical adaptation premiered in London in 1993. Broadway legend Patti Lupone played Desmond before the show transferred to Broadway in 1994. Glenn Close took over for Lupone and won a Tony award for her performance. She reprised her role on the Great White Way in 2017.
Close, who is an eight-time Academy Award nominee with no wins, could finally get her Oscar. The actor is set to play Desmond once again in the film adaptation of the musical. The film was supposed to go into production in 2020 but was postponed due to the coronavirus (COVID-19). In May 2021, Close told Variety that shooting would begin soon. "We're very, very close. We're ready to go." She also mentioned that Webber was working on a few new songs for the film. 
"I feel passionate about it. I feel if I could just bring her home to the movies, I don't give a s— what I do for the rest of my life. I'll play grandmothers until I die."