Super Bowl Sunday is the Time to Try Valerie Bertinelli's Simple and Sweet Peanut Butter Brownies with Salted Pretzels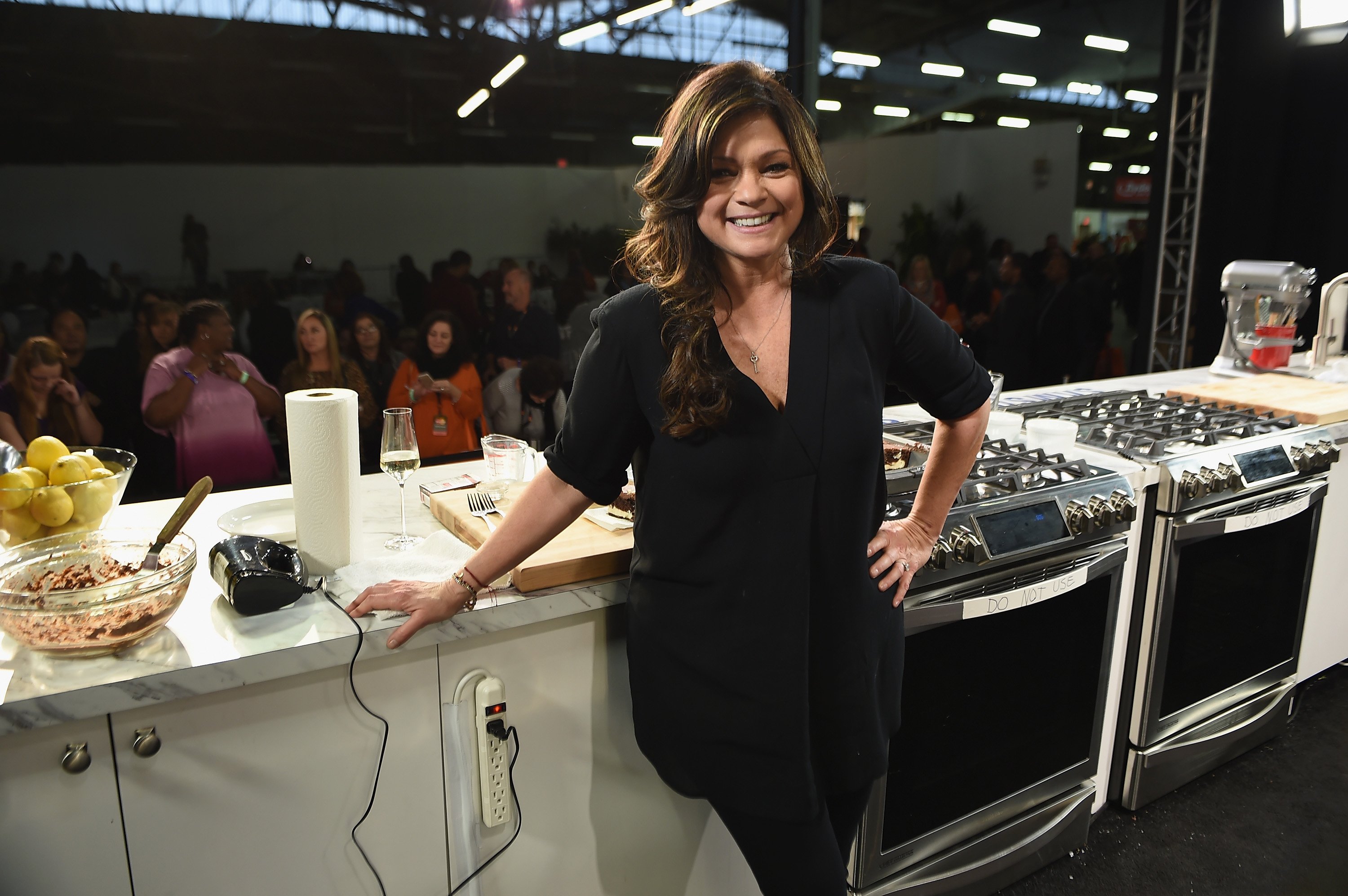 It's once again Super Bowl Sunday when both foodie and football fans alike can agree that the day is at least partly about the food!
For Food Network star Valerie Bertinelli, her Peanut Butter Brownies with Salted Pretzels are the perfect addition to the game day dessert table.
Here's how to make this simple and tasty treat.
Bertinelli is back in the judge's seat on 'Kids Baking Championships'
The actor and Food Network host returned in December right after the Christmas holiday for the ninth season of Kids Baking Championships.
Bertinelli said at the time on Instagram, "I hope you all had a wonderful holiday because it's that time again," she wrote. "KidsBakingChampionship returns this coming Monday December 28th at 9PM!!
"Myself and @duffgoldman challenge the 12 kid bakers to make colorful brushstroke mini cheesecakes," she added. "Then there's a garden cake challenge with real fruit, herbs and other natural items as decorations! We're so excited to be back! Tune-In 9PM on @Foodnetwork!"
Of co-hosting with Goldman, Bertinelli told Food Network in 2015, "I love Duff. I just love him. We tease each other all through the year during football season, because he happens to be a fan of a team I'm not a fan of. So we have fun."
Bertinelli's brownies take Super Bowl desserts to the next level
RELATED: Giada De Laurentiis' Decadent 2-Ingredient Iced Coffee Has to Be Tried: 'It's So Easy to Make'
The former One Day at a Time star's decadent brownie recipe is so easy to make, you probably already have everything you need in your cupboard.
At the foundation of these brownies is nutty, earthy peanut butter. Combined with the intensity of the semisweet chocolate and pretzels, these treats will please every palate and won't last at your Super Bowl snack table.
The recipe calls for butter, semisweet chocolate, eggs, water, vanilla extract, sugar, flour, cocoa powder, baking soda, baking powder, salt, peanut butter, confectioners' sugar, and of course, salted pretzels.
How to make Bertinelli's Peanut Butter Brownies with Salted Pretzels
To get started, the Valerie's Home Cooking star's recipe calls for a 325 degree oven.
Butter a 9×13 pan and dust it with flour. Next, melt a stick of butter in a saucepan and add the chopped semisweet chocolate, stirring until all the chocolate is melted. Remove the chocolate from the heat and continue stirring.
Transfer the melted butter and chocolate to a bowl and once it's cooled, add eggs, water, and vanilla.
Whisk the sugar, flour, cocoa powder, baking soda, baking powder and salt in another bowl. Mix the dry ingredients with the chocolate mixture with a spatula, transferring to the prepared pan after all ingredients are fully combined.
Now, Bertinelli says it's time to prep the crunchy, salty topping.
Combine the peanut butter, confectioners' sugar and melted butter in a bowl until it's completely smooth. Drop spoonfuls of the peanut butter mixture on top of the chocolate batter, dragging a toothpick or butter knife through it to make a swirled pattern.
Finally, sprinkle the crushed pretzel pieces over the batter and place in oven for 35 minutes. Let it cool completely before cutting into serving sizes.
Enjoy the amazing taste combo and, of course, Super Bowl 55!