Will This 'NCIS: New Orleans' Alum Return to 'The Blacklist' for Season 8?
Both NBC's The Blacklist and CBS's NCIS: New Orleans were casualties amid the coronavirus (COVID-19) shutdown. The good news is that each is set to return for new seasons. That said, one NCIS alum guest-starred in The Blacklist as Robert Vesco — an old comrade of Raymond Reddington (James Spader). Despite his betrayal, he lived to see another day. Will he return?
'NCIS: New Orleans' and 'The Blacklist' will return in the fall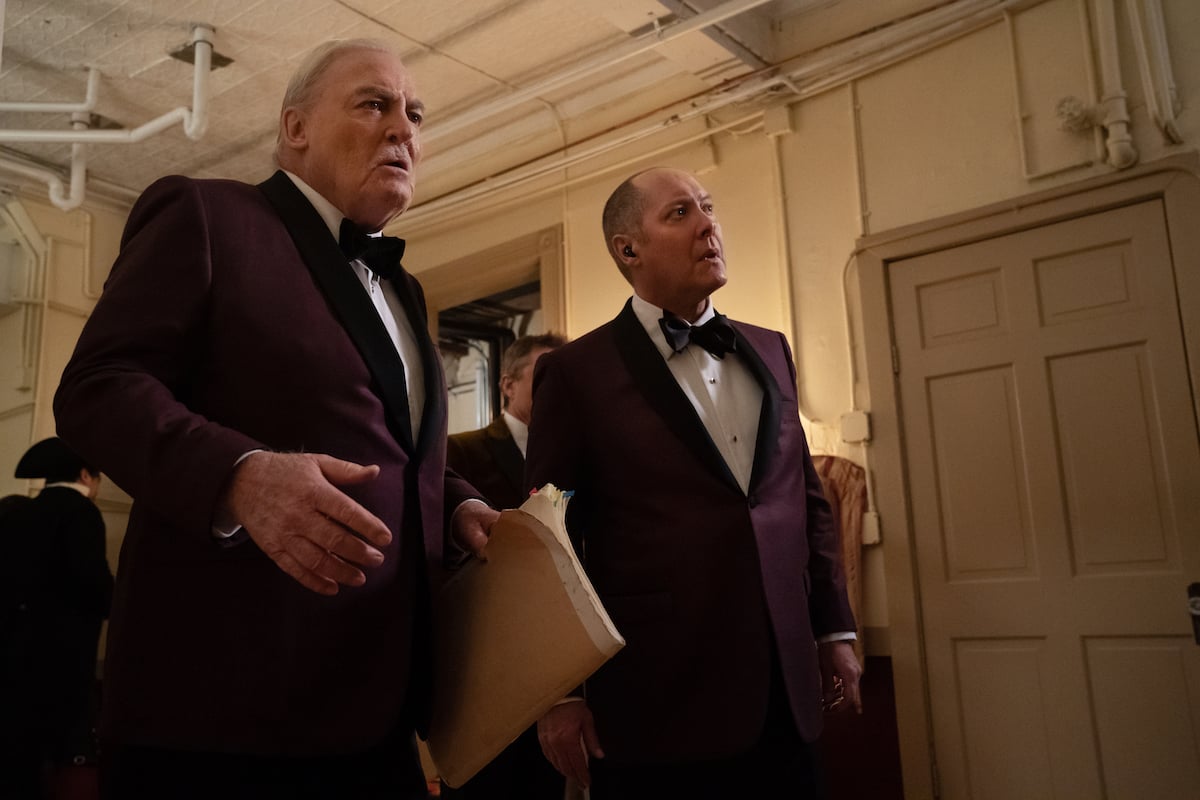 Thanks to the pandemic, most beloved shows will have a delayed return. The Blacklist Season 7 aired from October 2019 to May 2020 three episodes short. Writers scrambled to put together a graphic novel-type of finale to help satisfy a few lingering storylines.
However, executive producers Jon Bokenkamp and John Eisendrath told Variety they're fully aware of the plot points they missed.
"Normally we start the season in the writers' room, thinking, 'Oh my God, we put all the great stuff at the end of the previous year.' At least this year, moving forward, it'll be the opposite," Eisendrath said.
"We have all this great stuff that we haven't filmed, and hopefully it will allow us to start next season with a bang."
Likewise, TV Guide reported that NCIS: New Orleans will "repurpose" storylines for another season as it, too, was cut short. Fans who are hoping for more on Dwayne Pride's (Scott Bakula) connection to "the man with the red suit" may be disappointed, according to producer, Christopher Silber.
"I don't know if complicating [Pride's] paternity any more serves the character. I still think he has a satisfyingly complicated relationship with his father," he said.
"For me, that is the most satisfying way for Red to live in this story. Cassius is a bad father, and the gift that keeps on giving."
That said, whether paternity via Red is addressed in NCIS: New Orleans or not, the man viewers know as Pride's father — Cassius, played by Stacy Keach — has crossed over to another world where another Red exists.
Fans caught this wild connection between the two shows
Keach may have played Bakula's criminal father in the CBS procedural, but in the NBC crime drama, he's a different type of "bad guy." In the season 6 episode of The Blacklist, "Robert Vasco (No. 9)," Keach appeared as one of Raymond "Red" Reddington's (Spader) old friends.
The episode aired in March — two months after his NCIS: New Orleans character "died." When Keach appeared in The Blacklist, the shenanigans his character (Vesco) and Red get into taking place in "The Big Easy."
Needless to say, fans noticed the coincidence right away. Since Keach's character likely won't return to NCIS: New Orleans (unless it's via flashback), what about The Blacklist? Robert Vesco successfully stole the money he and heist partner, Red, found — and then got away. With the way Red conducts business, is it fair to assume he'll hunt Keach's character down in the future?
Will Keach return to 'The Blacklist' in season 8?
NBC renewed The Blacklist for season 8 in February 2020. There will likely be 22 episodes, as previous seasons. The forthcoming production schedule is unknown and the same goes for NCIS: New Orleans.
In a "normal" season, The Blacklist would return at the end of September. With delayed filming, fans may not have a premiere until the end of 2020 or the beginning of 2021 — unless producers attempt to animate further episodes.
All of this to say, Red has a lengthy "blacklist" as it is. Seeing as he already tried to make amends with Robert Vasco, he may let it go and focus on the threats immediately in front of him (like Katarina Rostova, played by Laila Robins).
We don't know for sure whether Stacy Keach will make another cameo in The Blacklist, but the crossover from NCIS: New Orleans and connections to the city were enjoyable to watch.