'Supergirl' Casting: Here's How Melissa Benoist Reacted to Sasha Calle's Casting in the DCEU
Supergirl's have to look out for each other, you know?
On Friday, Feb. 19, it was announced that Sasha Calle, a young actor mostly known for soap opera work, had been cast as Supergirl in the DC Extended Universe. She will debut in the Flash movie scheduled to hit theaters next year.
But Calle isn't the only actress to ever play the Girl of Steel, and her take on the iconic character will come hot on the heels of Melissa Benoist's turn as the hero for TV. Supergirl has aired for five seasons on CBS and The CW as part of the "Arrowverse," and is set to conclude with its upcoming sixth season. Naturally, this led many to wonder how Benoist would react to the news.
'Supergirl' TV star Melissa Benoist shared her thoughts on social media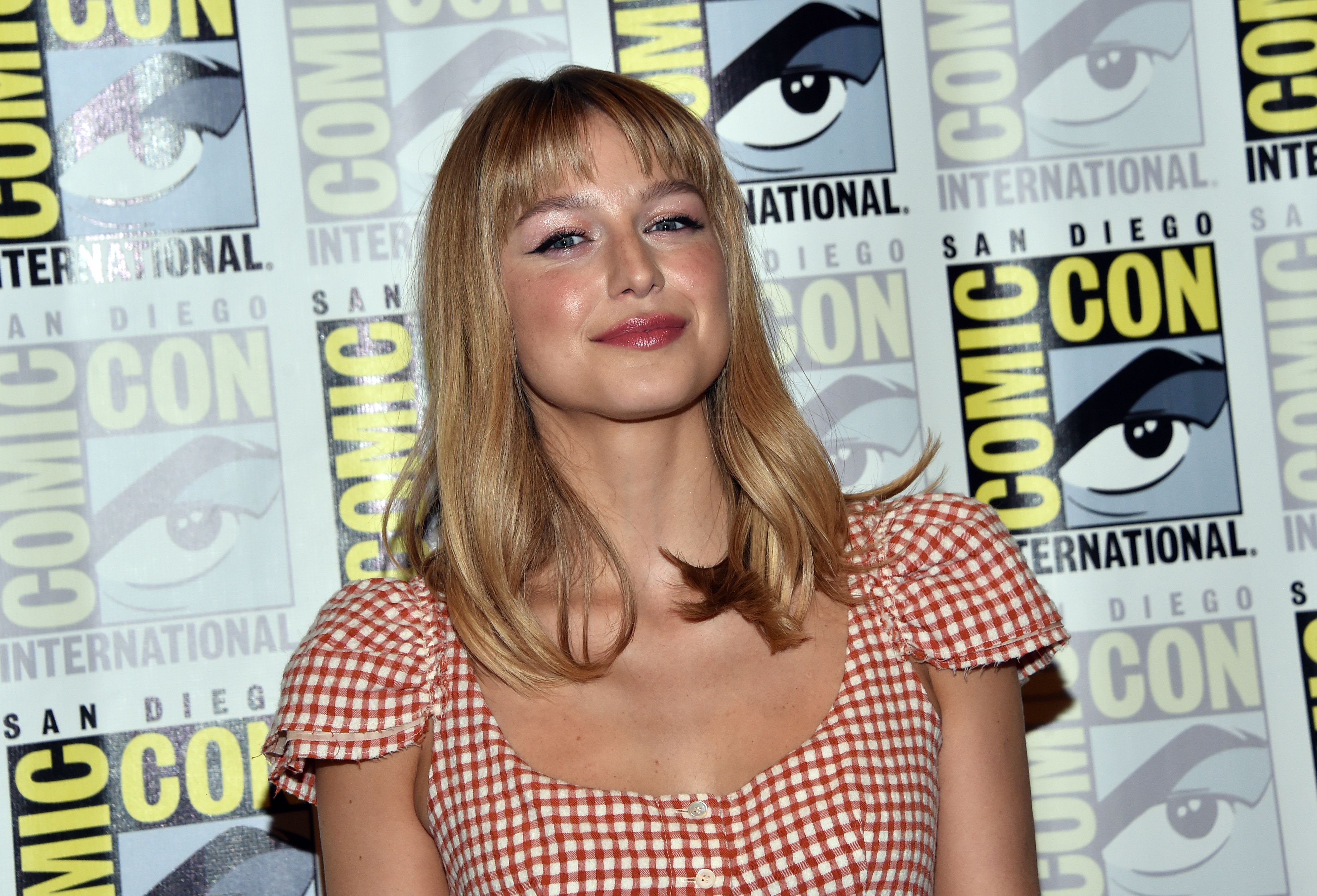 RELATED: Who Is Sasha Calle? The DCEU's New Supergirl Already has an Emmy Nomination
Benoist took to social media to share her reaction to Calle's casting. As one might expect, she was overwhelmingly positive about the news and celebrated the arrival of a new Supergirl on the scene.
"This is [100 emoji]," Benoist shared in an Instagram story, according to ComicBookMovie.com. "YES girl you CAN fly! Welcome to the DC Universe [Sasha Calle]. Cannot wait to see you as [Supergirl]. The world needs as many Supergirls as it can get."
Calle herself responded to the congratulatory shout-out from a fellow Kryptonian, revealing that she and her family have been big fans of Benoist's work on Supergirl.
"Melissa! This means so much," Calle wrote. "My little brother and I have watched every episode. This was such a sweet moment for us. Thank you."
While Calle will debut in some capacity opposite Ezra Miller in The Flash, it seems likely that she will eventually front her own solo film. In 2018, Deadline reported that Warner Bros. was keen to develop a new Supergirl movie, as opposed to a sequel to Man of Steel with Henry Cavill.
Benoist has played the character for over five years
RELATED: 'Supergirl' Final Season Production Start Date Announced
Benoist's Supergirl initially premiered on CBS in October 2015. From its second season onward, it aired on The CW and was folded into the network's ever-expanding universe of DC Comics shows, including Arrow, The Flash, Legends of Tomorrow, and Batwoman. Over the years, Benoist's Kara Danvers has taken part in a handful of cross-network crossover specials, including "Elseworlds" and "Crisis on Infinite Earths."
Benoist is set to hang up the cape later this year when Supergirl airs its sixth and final season. It's unclear if she'll ever pop back up in cameos or guest spots, but given that the show seems to be ending on good terms, never say never.
Regardless, Supergirl's legacy is set to live on through its spin-off, Superman & Lois, which will premiere on Tuesday, Feb. 23 on The CW. The new series stars Tyler Hoechlin as Clark Kent and Elizabeth Tulloch as Lois Lane. Hoechlin debuted as the small-screen Man of Tomorrow in the second season of Supergirl and has made a smattering of appearances in the Arrowverse in the years since.