'Supergirl' Final Season Production Start Date Announced
The COVID-19 pandemic put Supergirl on hold for months, along with most of the entertainment industry. Now, according to reports, the cast and crew are gearing up for the final season, which will begin production very soon. Here is everything we know so far.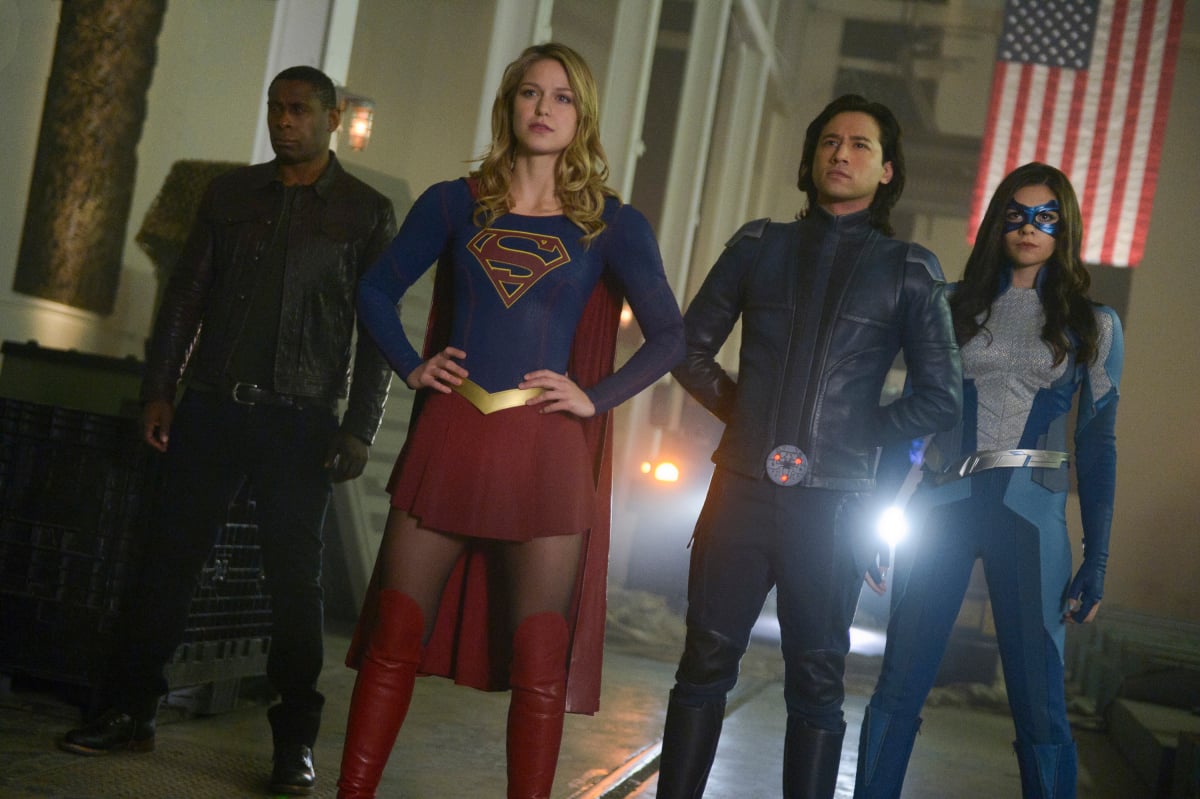 'Supergirl' will begin shooting the final season in early fall of 2020
Deadline reported that season 6 of Supergirl will be the show's swansong. The fifth season was shortened due to the industrywide production shutdown during the pandemic. But according to Deadline, the final season will consist of 20 episodes, which is more content than most series have planned during the delayed 2020-2021 broadcast season.
Based on the information Deadline has gathered, most of the cast and crew will begin season 6 production on Sept. 28 without the show's headliner, Melissa Benoist. The actor, who recently had a child with her husband and former co-star Chris Wood, is presumably finishing maternity leave before joining her colleagues in Vancouver, British Columbia.
Season 6 will be 'one helluva final season,' says Melissa Benoist
The era of the coronavirus has derailed many creative plots. But according to the stars of Supergirl, the minds behind the show aim to deliver a satisfying season. Most notably, Benoist hinted in a tweet that the writers, producers, and stars of the show have big plans for Supergirl's conclusion.
To say it has been an honor portraying this iconic character would be a massive understatement. Seeing the incredible impact, the show has had on young girls around the world has always left me humbled and speechless.

She's had that impact on me, too. She's taught me strength I didn't know I had, to find hope in the darkest of places, and that we are stronger when we're united. What she stands for pushes all of us to be better. She has changed my life for the better, and I'm forever grateful.

I'm so excited that we get to plan our conclusion to this amazing journey, and I cannot wait for you to see what we have in store. I promise we're going to make it one helluva final season.

Melissa Benoist via Twitter
'Supergirl's final season will bring back a fan-favorite line-up
Based on characters from DC Comics, Supergirl premiered in 2015 on CBS before moving to The CW in the show's sophomore season. The cast is stacked with a roster of fan-favorites, including three original cast members who are slated to see the story through in season 6.
Benoist stars as Kara Zor-El, the Krypton-born champion who protects the citizens of National City with back-up from her Super Friends. Fellow Supergirl OGs Chyler Leigh and David Harewood portray Kara's adoptive sister, Alex Danvers, and her surrogate father, J'onn J'onzz — aka the Martian Manhunter.
Season 5 also starred Katie McGrath, Jesse Rath, Andrea Brooks, Nicole Maines, Azie Tesfai, Julie Gonzalo, and Staz Nair. With any luck, special guest star Jon Cryer will return with his deliciously diabolical character, Lex Luthor.
Follow Erika Delgado on Twitter.