'Supergirl': Will Mon-El Return Now That Chris Wood's Latest Project is Dead?
Chris Wood originated the fan-favorite character, Mon-El, on The CW's Supergirl. Viewers adored him on the show, were bummed when he left, and now hope he will return, now that his latest project has been shelved.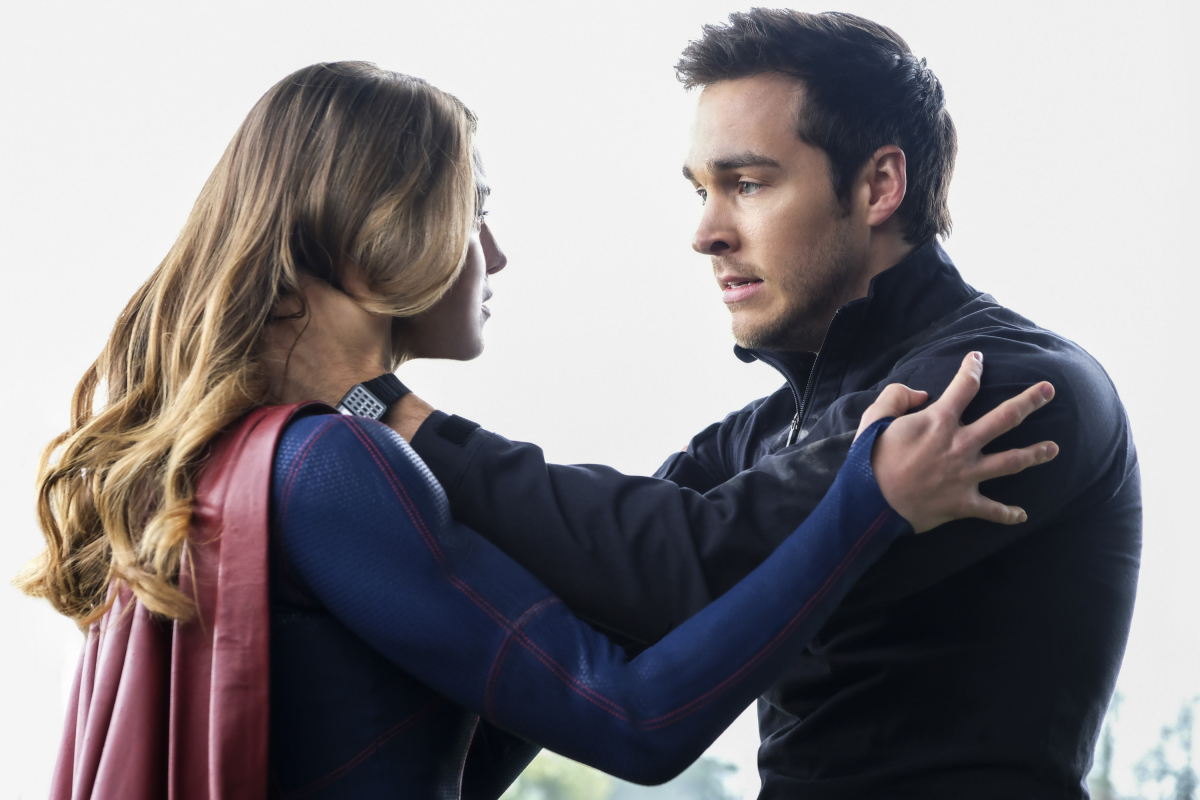 'Supergirl' alums Chris Wood and Odette Annable were tapped to star in ABC's 'thirtysomething(else)'
Wood graced television screens as Mon-El, the former prince of Daxam, during seasons 2 and 3 of Supergirl. As the portrayer of Supergirl's most significant romantic partner thus far, he tackled meaty material and logged lots of screen time.
Alas, the affair between Kara Zor-El and Mon-El was doomed, and the Daxamite ended up married to another superhero, Saturn Girl, in the distant future. So, Wood departed the series at the end of season 3.
Annable portrayed Samantha Arias, aka Reign, the season 3 Big Bad, and fans quickly got behind the character, praising Annable's talent. The actor seamlessly morphed between victim and villain, delivering complex performances week after week.
Wood and Annable reunited with their Supergirl castmates during the special 100th episode, giving fans a thrill. But that would not be their final collaboration. They joined forces in an ABC pilot called thirtysomething(else), a sequel to the popular '80s and '90s-era drama, thirtysomething. Unlike Supergirl, in which the actors played adversaries, Wood and Annable were cast as siblings.
ABC passed on 'thirtysomething(else)'
As fate would have it, ABC opted not to move forward with a series order for thirtysomething(else), as reported by Deadline. According to the outlet, the network did not reveal a definitive reason for passing on the show. However, sources point to a few possible factors that thirtysomething(else) could not get off the ground.
ABC reportedly lacked available slots in the lineup, according to Deadline's sources. There may have also been budgetary concerns due to the large ensemble cast. Furthermore, the Canada-based show was likely plagued with logistical issues due to quarantine stipulations north of the United States border.
Fans expect Wood to return to 'Supergirl' as Mon-El
According to Deadline, the studio behind thirtysomething(else) may still be shopping the show with other distributors. But that doesn't stop fans from wishing that Wood would return to Supergirl now that his ABC gig has skidded to a halt.
"Don't be surprised if you see the character Mon-El in season 6 of Supergirl. The CW really does like the actor, Chris Wood. So don't be surprised," tweeted a fan.
"I MISS CHRIS WOOD ON SUPERGIRL," exclaimed another in all caps.
Another admirer declared, "Watching Supergirl only for Chris Wood."
Wood has a strong fan base, some of whom have also campaigned for other former stars to return along with him.
"Calista Flockhart, Chris Wood, Mechad Brooks, and Jeremy Jordan need to come back to Supergirl at some point before the show ends, period. [The] show is awesome and even more awesome with each of them in it," wrote an enthusiast.
It remains to be seen whether Wood will reprise the role of Mon-El, but fans can continue to hope.