SuperM Drops Their New Comeback Single '100'
SuperM released their newest single '100' on Aug. 14. The song gives fans a sneak peek of what to expect from their upcoming album 'Super One.'
SuperM's comeback is officially upon us, and we could not be more excited. The world was better when we were all "Jopping," and the group's positive energy is exactly what the world needs right now. On Aug. 14, SuperM released their single "100" along with a music video for the song.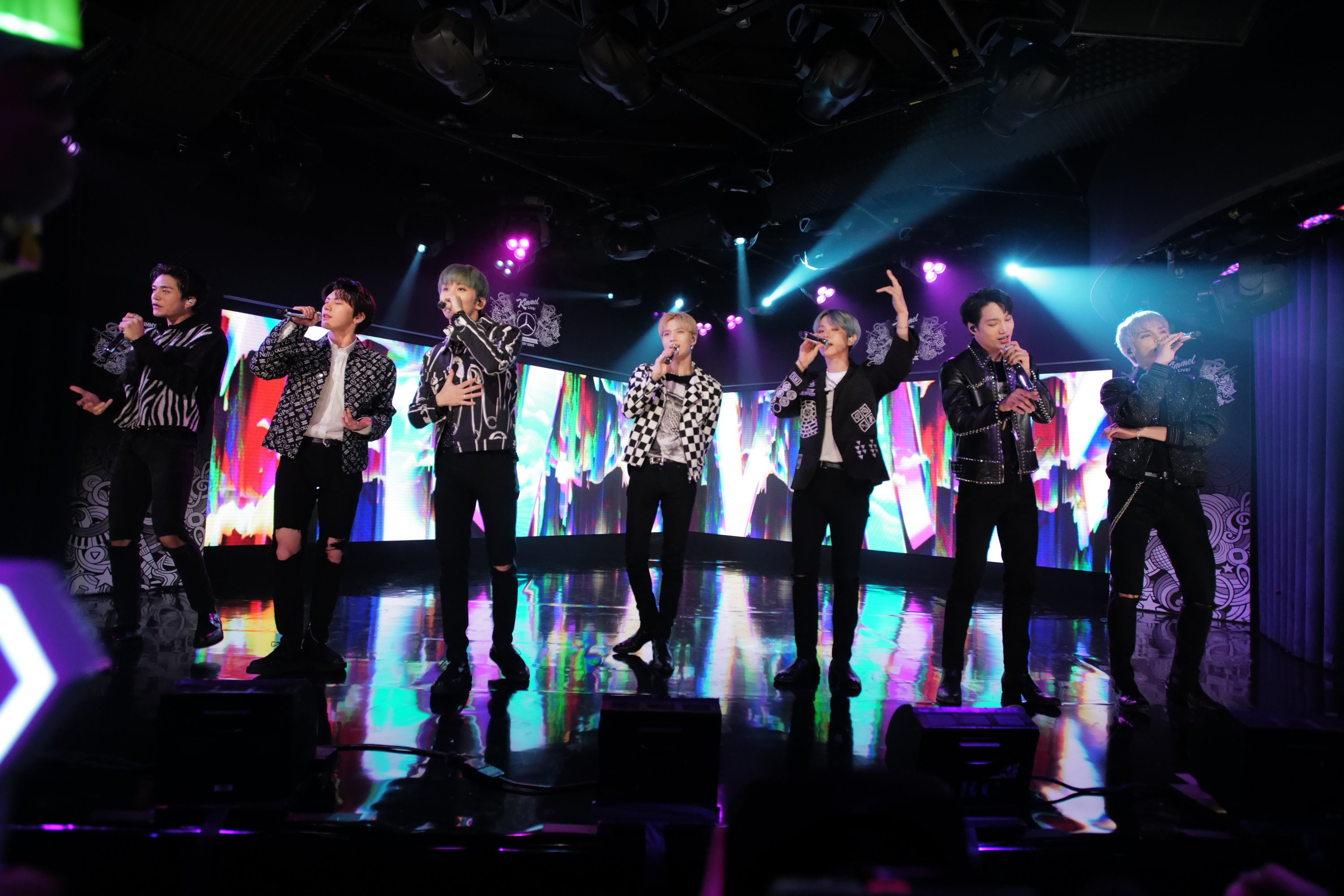 SuperM released a music video for '100'
Much like their first-ever single "Jopping," the K-pop group's song "100" is high energy. The music video has a futuristic feel, and shows Baekhyun, Taemin, Kai, Taeyong, Ten, Lucas, and Mark race to the top through impressive choreography.
Mark co-wrote and co-produced the song, and he told Billboard, "The song itself is very strong and dynamic, but it also holds a positive message and we want to tell our fans that with our 100 percent energy, we wish to give our 100 percent to you guys. We hope you receive our energy, and know we can overcome all of our negativity through that energy together."
Ten echoed Mark's thoughts and explained how the meaning of "100" connects to the group's upcoming album Super One.
"We are as one united and with our strength we can overcome all the obstacles and difficulties we are having right now," said Ten. "Inside this album, there are so many genres in it."
RELATED: SuperM Announces Comeback With Their Debut Studio Album 'Super One'
Their new album drops in September
On Aug. 5, SuperM announced their comeback on their social media channels. "100" served as the album's first single and "Tiger Inside," the album's second single, will be released on Sept. 1. Super One will be released on Sept. 25.
The album features 15 songs: "One (Monster & Infinity)," "Infinity," "Monster," "Wish You Were Here," "Big Chance," "100," "Tiger Inside," "Better Days," "Together At Home," "Drip," "Line 'Em Up," "Dangerous Woman," "Step Up," "So Long," and "With You."
"The new album will have a lot of R&B, some more trendy songs, some retro vibes… So expect a wide variety [of styles] — even more than the previous album," Baekhyun told Rolling Stone about the album.
Super One follows the group's 2019 EP SuperM: The 1st Mini Album. The EP reached No. 1 on the Billboard 200 chart, and SuperM became the first Korean group to ever debut at the No. 1 spot.
What to expect from SuperM's album
According to Baekhyun, the album will feature multiple genres, which he hopes will encourage people to listen even if they are not already K-pop fans.
"K-pop as a genre is a mix of different things and that's the biggest strength — it doesn't matter your gender or your age or what you like," he told Rolling Stone. "Our songs and our stages and the performances are all very unique; they're very attention grabbing and once you tune in, you can't help but be mesmerized."
Amid the coronavirus (COVID-19) pandemic, the Korean band hopes their new album will bring joy to fans.
"The whole messaging of this album is based on hope and personal strength and I think it's a really fitting message for the times that we're in now," Baekhyun said. "I hope the fans are able to get some encouragement from this and be able to see the positive instead of the negative right now."
SuperM fans have already heard a few of the songs that will appear on the album. They performed "Dangerous Woman" on Jimmy Kimmel Live! this past February and debuted "With You" during One World: Together At Home.
During their "Beyond LIVE" virtual concert, SuperM performed their next single "Tiger Inside" and gave fans a preview of different sub-unit songs from Super One.