SuperM Finally Released Their Long-Awaited Single 'Tiger Inside'
Finally, after months of waiting, SM Entertainment blessed us with the studio version and a music video for "Tiger Inside." SuperM first performed the song during their "Beyond LIVE" concert in April, and since then fans have just had to wait for the potential Song of the Year to be released.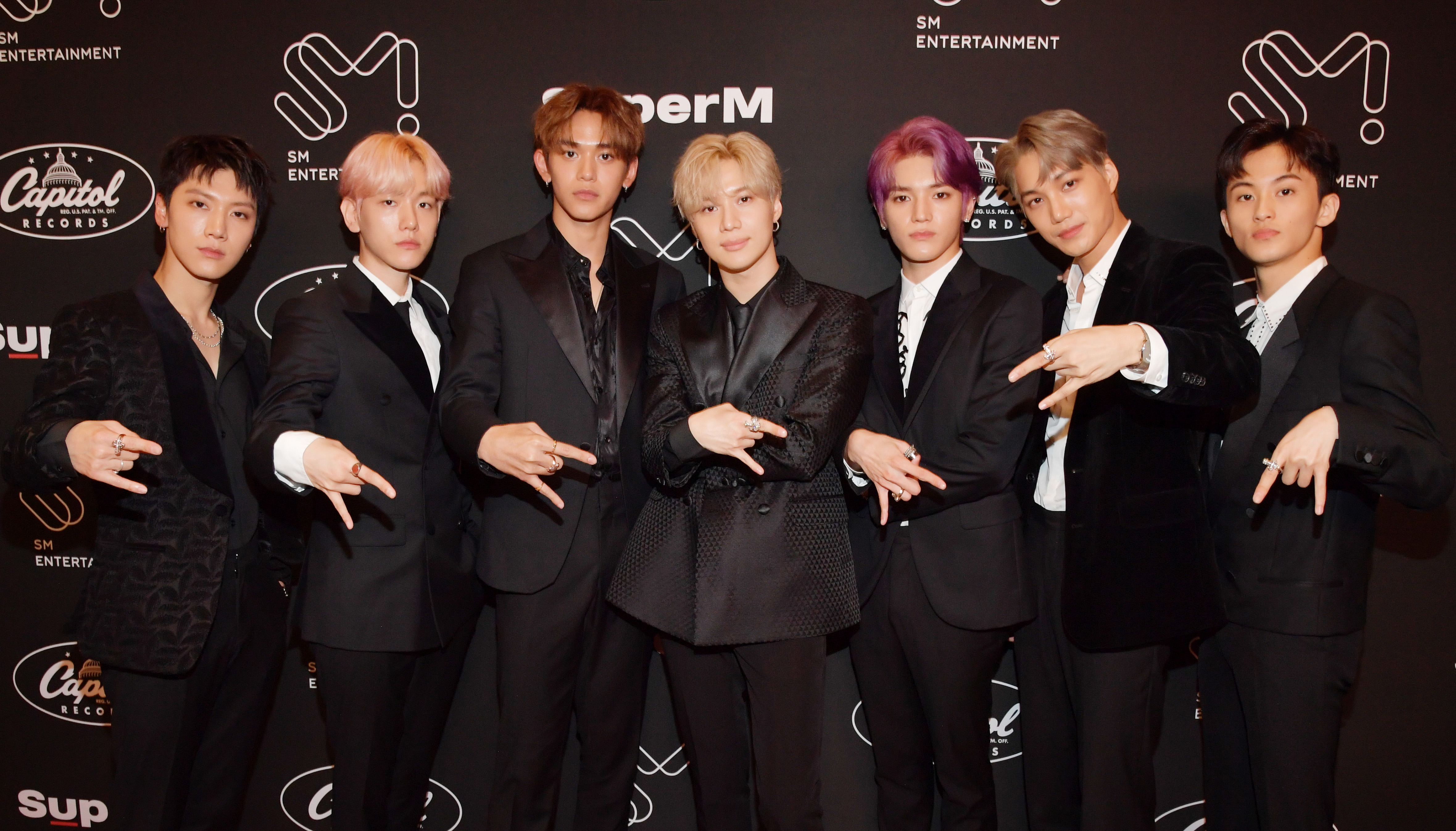 The group gave fans a preview of the song
On April 26, SuperM kicked off SM Entertainment and Naver's "Beyond LIVE" virtual concert series. "Beyond LIVE" was created to give fans a new way to view concerts during the coronavirus (COVID-19) pandemic.
During their virtual concert, SuperM performed a number of their already-released songs. They also gave fans a sneak peek of their comeback album and performed "Tiger Inside."
A few months later in August, SuperM announced their first studio album Super One would drop on Sept. 25. Leading up to the album, two singles would be released. The K-pop group released the first single "100" on Aug. 14 and "Tiger Inside" on Sept. 1.
RELATED: SuperM Drops Their New Comeback Single '100'
SuperM released a music video for 'Tiger Inside'
Right now, "Tiger Inside" is what "I Can't Stand the Rain" unfortunately never had the chance to become. "Jopping" is the lead single from the Korean band's 2019 debut EP, SuperM. While "Jopping" was a great choice for SuperM's first single, "I Can't Stand the Rain" is perhaps the best song on the album. In all its greatness, it deserved a music video too.
Before releasing "Tiger Inside," SuperM released their upcoming album's first single, "100." Much like "Jopping," "100" is energetic and sets the tone of Super One. Meanwhile, "Tiger Inside" is where Baekhyun, Taemin, Kai, Taeyong, Ten, Lucas, and Mark truly shine. It's a total bop that deserves all the recognition it can get, which is why we are grateful it got a music video too.
In the "Tiger Inside" music video, the members begin dancing in an arctic setting. The song's choreography is animalistic, with the members incorporating cat-like and swift movements into their dance. As the song continues, the cold setting from the beginning of the video changes to an orange-lit room.
"A tiger inside you / Let you free in this world more wildly / All your worries, Bite them yummy / Hands in the air, don't show your back / Wake up, wake up, hurry up, wake up / Wake up, wake up, hurry up / Yeah, a tiger inside you," the group sings.
What fans think of the song
The reaction to "Tiger Inside" was immediate. Fans trended multiple members' names on Twitter as they discussed "Tiger Inside." Based on what fans wrote on social media, it is clear that fans of SuperM love their new single.
"i love the song. it gives me exo-monster vibe (I'm pretty sure they're in the same key) and it outshone jopping and 100 for me-i think it has a better concept…," one Reddit user wrote.
"cannot express how happy i am at how this concept turned out. from the preview on knowing bros i knew it was going in a good direction but the more i listen the happier i get. they really killed it. this is exactly what we were asking for," another Reddit user wrote.