SuperM: How the Members Picked Their Rooms Before Their Debut
In the TV program 'SuperM the Beginning,' fans saw SuperM prepare to make their debut in the U.S.
K-pop group SuperM debuted in 2019 with their eponymous debut EP. The group consists of seven members who all previously debuted in other groups with SM Entertainment: Taemin debuted with SHINee in 2008, Baekhyun and Kai debuted with EXO in 2011, Taeyong and Mark are from NCT 127, and Ten and Lucas typically promote in WayV.
When the Korean band debuted as SuperM, their first performance took place in Los Angeles at the Capitol Records Building on Oct. 5, 2019. In a TV program called SuperM the Beginning, fans were shown how the members spent their time in the U.S. during their early promotions as SuperM.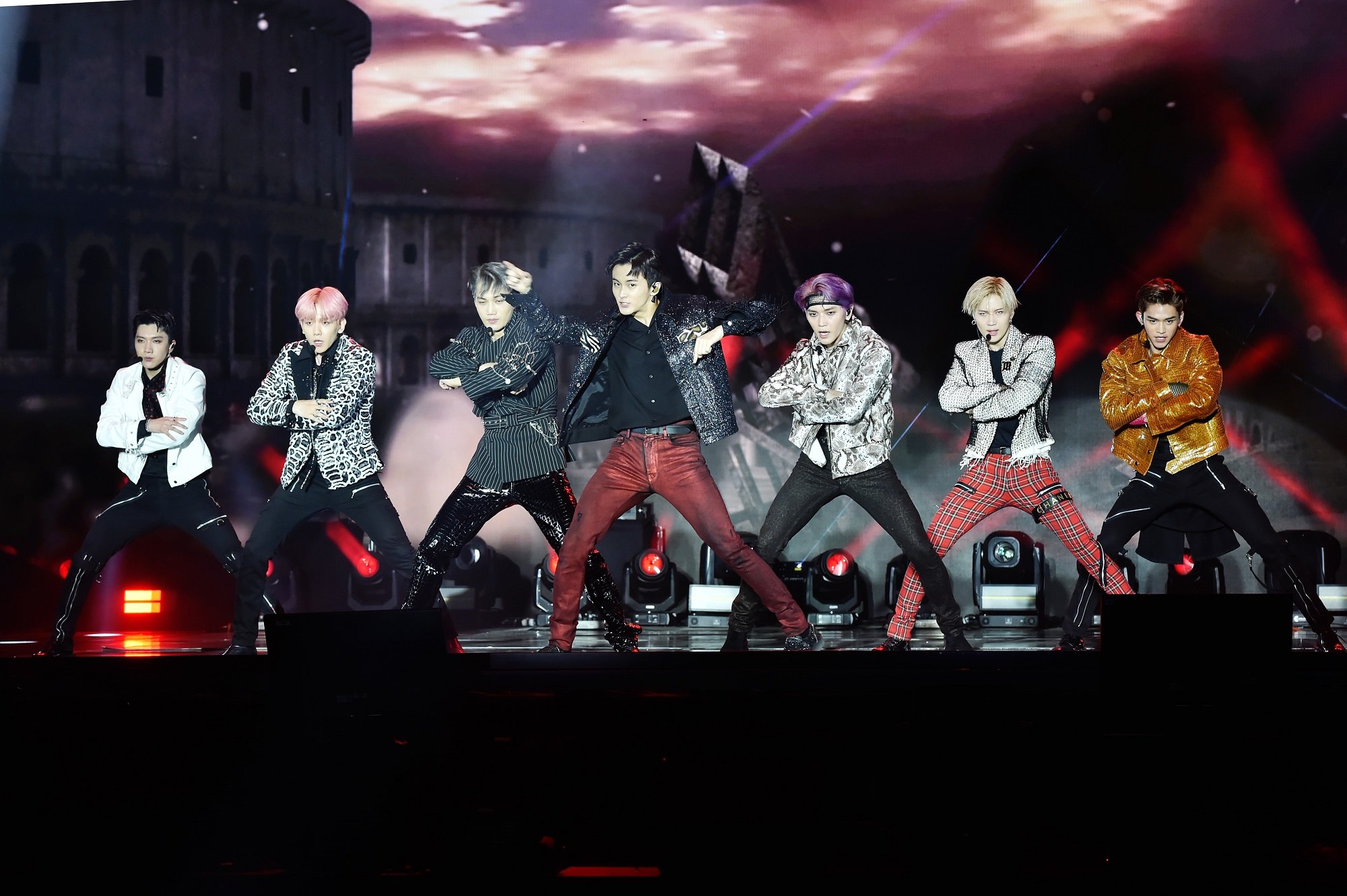 The group lived together in LA
As a group, SuperM are known as "the Avengers of K-pop" because all of the members already promote in K-pop groups with SM Entertainment. The band was formed by both SM Entertainment and Capitol Records. Instead of focusing on Korean promotions first, SuperM debuted in the U.S.
While staying in the U.S., the members resided in a house in Beverly Hills. The house was shown in SuperM the Beginning and featured a swimming pool, rooftop grill, dining room, large living room, and multiple bedrooms.
"I talked with the other guys, and we didn't want to stay at a hotel," Ten said. "If you stay at a hotel, you see less of each other. So we rented this big house. If we live together, there's more interaction."
How SuperM picked rooms
When the group first moved in to their temporary home in Beverly Hills, the members played a game to decide who got to stay in which room. One room accommodated two people and had a pool table, and another two-person bedroom featured a hot tub. The other bedrooms each accommodated one person.
After touring the house, the members sat down in the living room and discussed which rooms they liked the most. To pick rooms, Baekhyun decided that the group should hold a lottery drawing.
After writing down numbers one through seven and placing the numbers in a vase, the members drew numbers. Taeyong drew one, Baekhyun drew two, Taemin drew three, Mark drew four, Ten drew five, Kai drew six, and Lucas drew seven.
Who roomed with who on 'SuperM the Beginning'
Because he drew the lowest number, Taeyong was able to pick the room he wanted first. While Taeyong teased Taemin that he would take the room Taemin wanted, he ended up picking a different one-person room. Because of his generosity, Taemin was able to stay in the bedroom he wanted.
EXO members Baekhyun and Kai ended up rooming together in the room with the hot tub, leading Baekhyun to exclaim "We're roommates again?"
Mark and Ten stayed in the two-person bedroom with the pool table, and even though he picked his room last, Lucas excitedly realized that he would have a room all to himself.
The members are like a family now
When SuperM debuted, some of the members knew each other better than others. Over a year has passed since their debut, and the K-pop group released their full-length album Super One on Sept. 25, 2020. Now, the members think of each other as family.
"We've been through a lot and have always been there for each other through thick and thin so naturally, we've gotten very close. They're like family now. We didn't have to 'try' to become close, it just naturally happened — as if we were destined to be in the same group," Taemin told Billboard.