SuperM Will Reportedly Perform on 'The Ellen DeGeneres Show' and Fans Are Not Happy About It
SuperM are set to release their first studio album Super One on Sept. 25. As part of the album's promotions, the K-pop group will reportedly perform on The Ellen DeGeneres Show on Sept. 23. However, due to recent bad publicity surrounding the talk show and DeGeneres, fans of SuperM are not super excited about SuperM appearing on the show.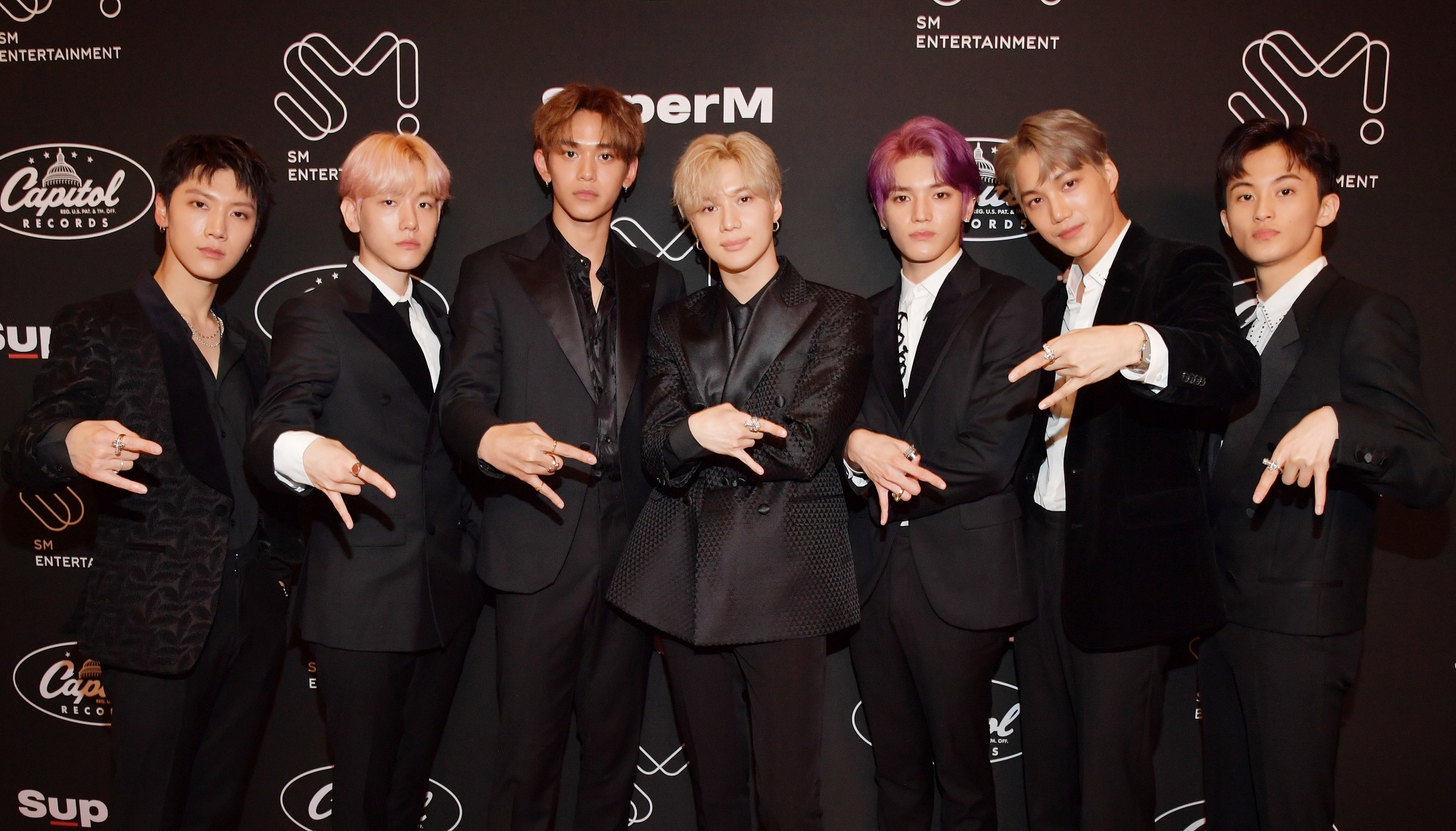 SuperM appeared on 'The Ellen DeGeneres Show' in 2019
The Korean band released their debut EP on Oct. 4, 2019. The group then made their U.S. TV debut on The Ellen DeGeneres Show on Oct. 9, 2019. For the TV broadcast, DeGeneres interviewed Baekhyun, Taemin, Kai, Taeyong, Ten, Lucas, and Mark, and the members performed their lead single "Jopping." A performance of their song "I Can't Stand the Rain" was also uploaded online.
At the end of the interview, DeGeneres asked the members if they were dating anyone.
"All right, just real quick, and not for me, but obviously I need to know for the world are you all single?" DeGeneres asked.
The members answered that they were single, and DeGeneres followed up with "You're all single?"
"Wait, why are you always curious about this, though?" Mark asked.
RELATED: SuperM: How Mark Politely Called Out Ellen DeGeneres When She Asked an Invasive Question
"It's my job," DeGeneres told them.
After SuperM appeared on The Ellen DeGeneres Show, some fans took issue with DeGeneres' dating question due to the media's obsession with K-pop idols' dating lives.
Why some fans don't want SuperM appearing on the show again
Headline Planet recently reported that the members of SuperM are "tentatively set to perform" on The Ellen DeGeneres Show on Sept. 23. Fans were less than enthusiastic at the news. Some fans cited that they felt DeGeneres is not a great interviewer when it comes to K-pop groups.
"Oh dear… from my view, Ellen really doesn't hide it well when she's forcing herself to fake a laugh and seem even remotely interested in the guests (especially when they're from industries that are 'foreign' to her, like K-pop), to the point where she often gives off a very patronizing demeanor," one Reddit user wrote.
Fans have a negative view of the show
For the past few months, controversy has surrounded The Ellen DeGeneres Show after it was reported three producers engaged in sexual misconduct and harassment. The producers were later fired, and Variety reported that DeGeneres apologized to employees about the "on-set toxicity that occurred 'on her watch.'"
However, that has not done much to quell the negative view of the talk show. Fans pointed out that this makes SuperM's upcoming performance on the show less than ideal.
"lol just remembering when they went on Ellen last time and Jongin called it boring later and mark putting Ellen in her place for always asking personal dating questions! No but seriously, this is one promotion they should not be doing! Like how is SM completely oblivious to how terrible of a person Ellen is! It's literally everywhere now," wrote a Reddit user.
"Why Ellen? Seriously. I don't think anyone in their target audience would usually turn to her and definitely not now following the outing of the toxic work environment that Ellen created/allowed to happen," another Reddit user wrote.