'Superman and Lois' Could Fall Short of Other CW Superhero Shows in 1 Key Way
Following its jump from CBS to The CW, Supergirl introduced Tyler Hoechlin as the latest incarnation of Clark Kent aka Superman. Now, as Supergirl prepares to enter its sixth and final season, Hoechlin and Elizabeth Tulloch are set to star in spin-off Superman and Lois. But the latest DC Comics show on The CW might be missing a key ingredient of its predecessors.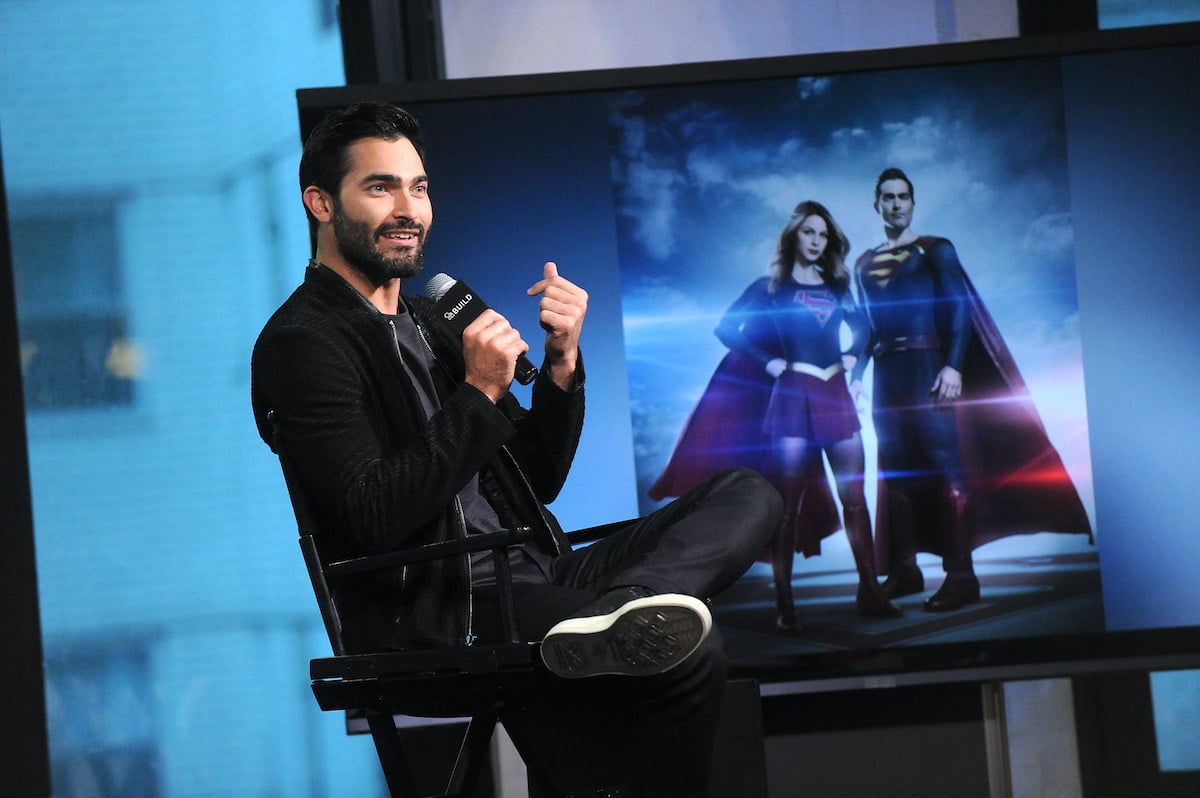 'Supergirl' star Tyler Hoechlin is about to get his own spinoff show
Since his introduction on Supergirl, Hoechlin's Superman has emerged as a fan favorite. In particular, his version feels like a much more classical take on the Man of Steel than Henry Cavill's big-screen version. So it's no surprise that The CW brought Hoechlin back for several more episodes of its DC heroes universe, including two epic crossover events.
Superman and Lois then feels like a natural extension of what Supergirl established. That series already toyed with much of Superman's rogues' gallery and mythos, including the casting of Jon Cryer as Lex Luthor. Even its central focus on the relationship between Hoechlin and Tulloch's Lois Lane calls to mind 1990s hit Lois & Clark: The New Adventures of Superman.
A former writer claims 'Superman and Lois' may lack diversity
Perhaps it's ironic then that Superman and Lois could feel like a throwback in another, less positive way. In fact, the show could feel dated in terms of its lack of diversity on screen. In a recent interview with Jonita Davis (via Digital Spy), Nadria Tucker — who was fired from the show early on during production — claims her call for diversity was ignored by showrunners.
"We pushed for diversity in the beginning with some of the castings of Martha and Jonathan Kent. Because they're Superman's adoptive parents, they can be literally anything in the world. And so, we got pushed back on that. They were cast, with, I'm sure, with some great actors. Martha ended up having to be recast. Again, we pushed for diversity. Again, we're ignored. … Stuff like that just adds up, and you see the results on the screen."
In addition to Hoechlin and Tulloch, Jordan Elsass and Alexander Garfin will play Lois and Clark's children. Dylan Walsh and Emmanuelle Chriqui will play Lois's father, Sam Lane, and Clark's ex, Lana Lang. Notably, Superman & Lois hasn't revealed who's playing Clark Kent's parents. So perhaps The CW and showrunner Todd Helbing could cast people of color.
Thus far, The CW has made diversity a key part of its DC superhero shows
If Superman and Lois does pass up the opportunity for a bit more on-screen diversity, it will be one of the few DC Comics shows on The CW to do so. Both in front of the camera and behind the scenes, series like The Flash, Legends of Tomorrow, and Supergirl have all demonstrated an effort toward diversity and inclusion.
In fact, Supergirl made history by casting Nicole Maines as Nia Nal aka Dreamer, the first transgender superhero on television. So it would seem a huge step backward for Superman and Lois to fail to commit to breaking boundaries in a similar fashion. In any case, fans should still give the series the chance to premiere before making any assumptions.