When Does 'Superman & Lois' Return for Season 2?
'Superman & Lois' was a smash hit for The CW, and many fans have wondered when the superhero series will return for season 2. Thanks to The CW, the show's new season now has a premiere date.
Superman & Lois was an immediate success for The CW after its first season premiered in early 2021. And now that Supergirl has ended, there will be only one superhero from Krypton in the Arrowverse. With that in mind, many fans are excited for the premiere of Superman & Lois Season 2. And, thankfully, they will not have to wait much longer to see their favorite superhero and journalist duo back on their screens.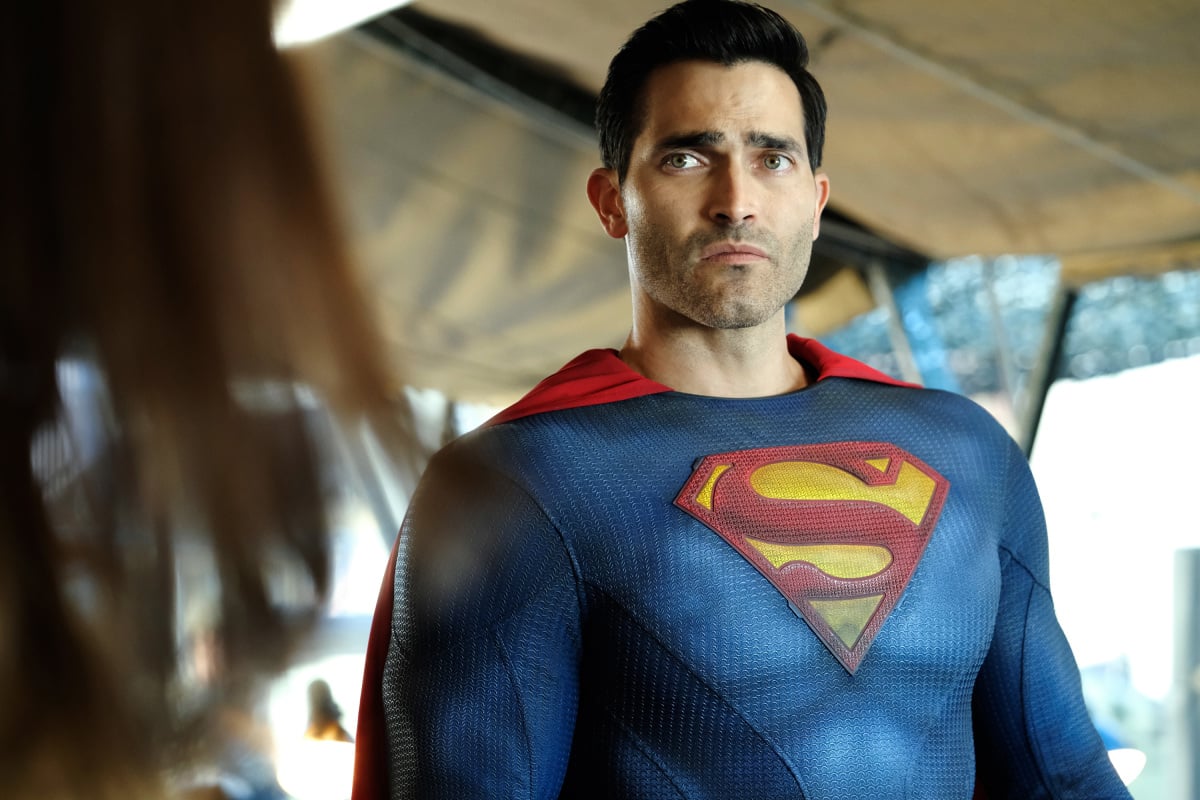 'Superman & Lois' returns for season 2 in early 2022
According to TVLine, Superman & Lois Season 2 premieres on Tuesday, Jan. 11, 2022. The series will take over The Flash's timeslot at 8 p.m. ET, and the new superhero series, Naomi, will directly follow at 9 p.m. ET.
Superman & Lois originally aired on Tuesdays during its first season. So we imagine that The CW is confident that that time slot will continue to give the show success.
Superman & Lois Season 2's episode count is unknown. But if it continues to follow the first season's formula, it could contain 15 episodes.
What happened at the end of season 1?
Superman & Lois Season 1 revolved around Clark and Lois' son Jordan's discovery of his Kryptonian powers. Plus, a mysterious stranger arrived in Smallville, and Lois went head to head with Morgan Edge.
Toward the end of the season, the series revealed that the stranger was John Henry Irons from an alternate universe, and Morgan Edge was Clark's half-brother, Tal-Rho. On John's Earth, he was married to Lois, and Superman killed her. So, he came to Earth-Prime to exact his revenge on Clark. Once he discovered that Clark was good, though, he teamed up with him to fight Tal-Rho.
Tal-Rho used a device to transfer his father's consciousness into Jordan. Of course, this led to an epic fight between Superman and "Jordan," aka Tal-Rho's father, Zeta-Rho. In the end, Lois freed Jordan from Zeta-Rho's control, and Clark and John defeated Tal-Rho. Superman told the world about Morgan Edge, while Lois bought half of the Gazette. Also, Lois' father left the Department of Defense.
In the final scene, John's daughter, Natalie, crash-landed on the Kent farm. We are sure that she will play a big part in Superman & Lois Season 2.
'Superman & Lois' Season 2 will reunite Tyler Hoechlin with his former 'Teen Wolf' co-star
There will be a couple of casting changes when Superman & Lois returns for season 2. Sofia Hasmik, who plays Chrissy Beppo, will be promoted to a series regular. And per Deadline, Ian Bohen is joining the cast in a recurring role as Lt. Mitch Anderson, the "new sheriff in town" at the Department of Defense. Anderson is not a fan of Superman, whose morals do not line up with his. Anderson will actively try to control Superman under the authority of the DOD.
As many fans remember, this is not the first time Bohen has shared the screen with Tyler Hoechlin, who plays Clark Kent. The two actors starred alongside one another in Teen Wolf on MTV. And in that show, they were rivals as well.
Superman & Lois Season 2 premieres on Jan. 11, 2022, at 8 p.m. ET on The CW.