'Superman & Lois' Season 2: An 'Agents of SHIELD' Star Is Stepping Behind the Camera to Direct a 'Big Episode'
A 'Superman & Lois' and 'Agents of SHIELD' crossover is happening behind the scenes of season 2 of The CW show. A Marvel star is directing an episode of the series.
The Man of Steel, the world's best reporter, and their twin boys are finally returning to The CW with Superman & Lois Season 2. The first season ended in a cliffhanger with John Henry Irons' — and Lois Lane's doppelgänger's — daughter crash-landing on the Kent family farm. It seems as though the family reunion will cause some friction between Clark and Lois. And a former superhero actor will step behind the camera to direct the family's drama for one episode.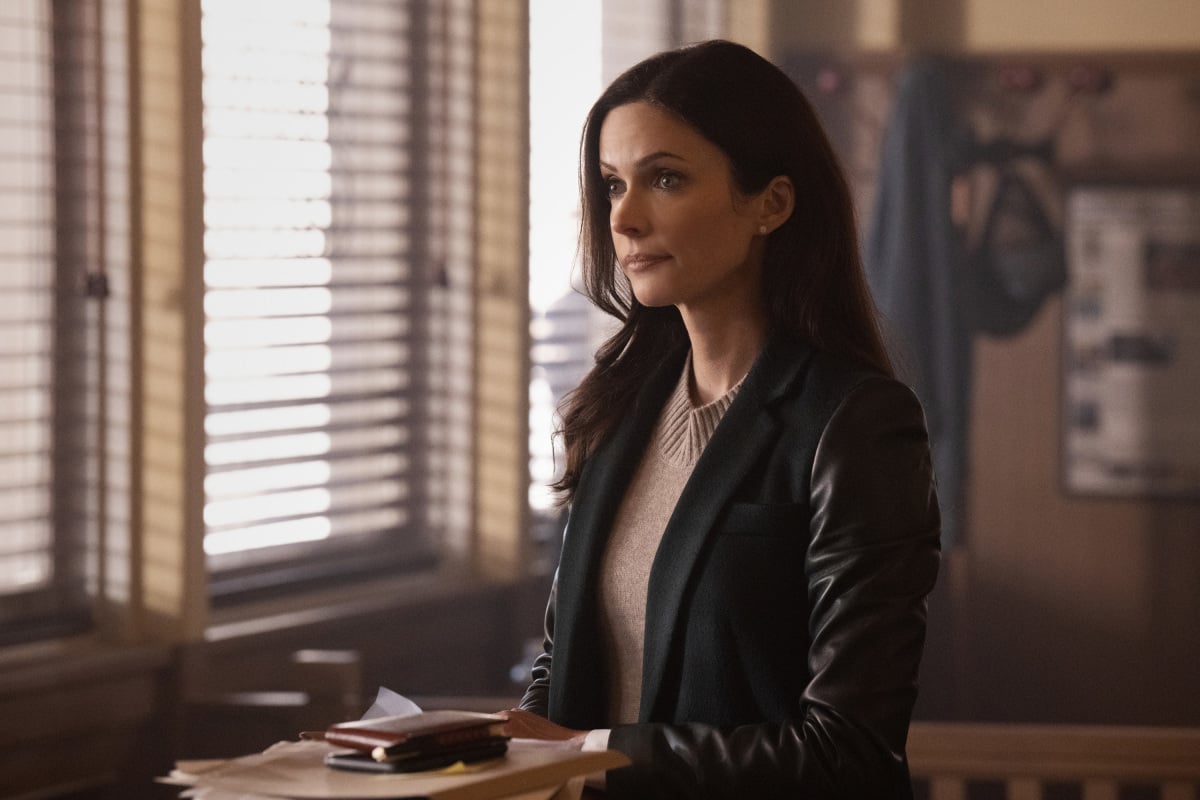 Elizabeth Henstridge is directing an episode of 'Superman & Lois' Season 2
Former Agents of SHIELD actor Elizabeth Henstridge is directing Superman & Lois Season 2 Episode 7, "Fallout." She announced the news on her Instagram account by posting a picture of herself on set with the clapperboard for the episode.
Henstridge wrote, "Directing an episode of [Superman & Lois] like haaalllloowe SUPERMAN and LOIS?! This was from our first shot. The clapperboard was a giant. Can't say much. But can say it's a BIG episode."
Henstridge played Jemma Simmons, a biochemist and SHIELD agent, in Agents of SHIELD for all seven seasons. During her time on the show, she made her directorial debut in season 7 with "As I Have Always Been," the ninth episode.
So, Henstridge has some experience directing actors who play superheroes. Plus, many critics and fans regard her Agents of SHIELD episode as one of the series' best. So it will be interesting to see what she does with Superman & Lois Season 2.
Arrowverse actor David Ramsey is also returning to direct
Elizabeth Henstridge is not the only superhero actor stepping behind the camera during Superman & Lois Season 2. David Ramsey, who portrays John Diggle in the Arrowverse, directs episode 2, "The Ties That Bind."
The synopsis for the hour reads, "Clark opens up to Lois about his ongoing struggle with visions and admits that there is only one person who might be able to help. Meanwhile, Lana receives some unexpected news, and tensions begin to rise between Lois and Chrissy. Lastly, Sarah breaks plans with Jordan to spend time with Natalie."
Ramsey previously directed Superman and Lois Season 1 Episode 7, "Man of Steel." Plus, the actor appeared in front of the camera when he reprised his role as Diggle in episode 12.
Everything we know about 'Superman & Lois' Season 2
The main cast for Superman & Lois Season 2 includes Tyler Hoechlin as Clark Kent/Superman, Elizabeth Tulloch as Lois Lane, Jordan Elsass as Jonathan Kent, Alexander Garfin as Jordan Kent, Erik Valdez as Kyle Cushing, Inde Navarrette as Sarah Cushing, Wolé Parks as John Henry Irons, Dylan Walsh as Sam Lane, Emmanuelle Chriqui as Lana Lang Cushing, Sofia Hasmik as Chrissy Beppo, and Tayler Buck as Natalie Irons.
Ian Bohen joined the cast in a recurring role for season 2. He plays Lt. Mitch Anderson, who is described as "the new sheriff in town" since he takes over Sam Lane's position at the Department of Defense. Bohen previously starred alongside Hoechlin in Teen Wolf.
Jenna Dewan will also be a part of the recurring cast as Lucy Lane, reprising her role from Supergirl. However, according to showrunner Todd Helbing, via TV Insider, this will be an entirely new version of Lucy. He said, "We were able to do that thanks to the blanket of Crisis, which sort of rewrote characters."
Helbing also teased the Big Bad of the season. He shared, "I'll just say there's multiple this season. They all start out maybe unrelated — 'unconnected' might be a better way of describing it — but they start to merge. That's really all I can say, only because if I tell you, if I give you one little tidbit, everybody out there is gonna know who it is."
Superman and Lois Season 2 premieres on Jan. 11 at 8 p.m. ET on The CW.