'Superman & Lois' Season 2: Behind-the-Scenes Photo Shows Off Superman's New Suit
Superman is getting an upgrade! As is usually the case with most superhero shows on The CW, Superman & Lois Season 2 will feature a few changes to Clark's suit. And thanks to a new behind-the-scenes photo, fans now have their first look at Tyler Hoechlin's new costume for the upcoming season.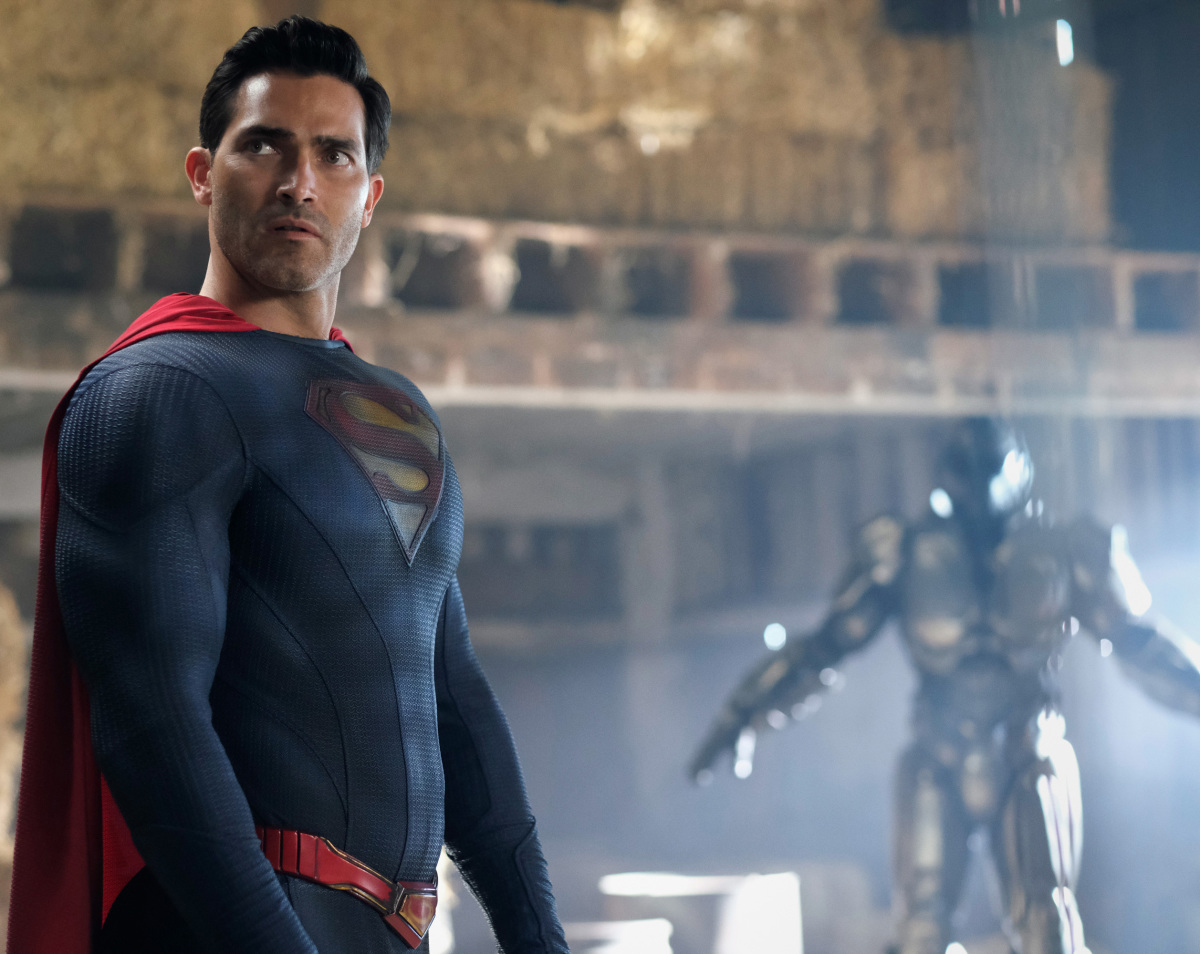 Clark is getting an upgraded suit in 'Superman & Lois' Season 2
Amy Jo Johnson, the director of Superman & Lois Season 2 Episode 6, posted a photo of her with Tyler Hoechlin in his Superman suit on Instagram.
The caption reads, "Last day of directing episode 206 of [Superman & Lois]!! This has been absolutely the most thrilling experience of my career. [Tyler Hoechlin] & [Elizabeth Tulloch] and the entire cast were a dream to work with. Max Kronick & Patrick Barton Leahy really wrote a doozy for ya!! I loved every second! On to the edit and a nap! Season 2 premiers January 11th!"
Some eagle-eyed fans quickly pointed out the new upgrades to Superman's suit. One fan on Twitter commented, "New brighter house of el symbol, new boots, and less padding for Tyler's new updated suit!"
The changes to Hoechlin's suit for Superman & Lois Season 2 are slight, but they were enough to excite fans.
What happened at the end of season 1?
Clark and Lois' son Jordan discovered that he inherited his father's powers in Superman & Lois Season 1. Elsewhere in the season, a mysterious stranger arrived in Smallville, and Lois tried to take down Morgan Edge.
Later in the season, the stranger, who many believed was Lex Luthor, was revealed to be John Henry Irons from an alternate universe. He was married to his universe's version of Lois, but Superman killed her after learning his weakness. So John came to Smallville to stop Clark. However, when he discovered that Clark was the good guy, he joined him in his fight against Morgan Edge, who was really Clark's half-brother, Tal-Rho.
In the final episodes, Tal-Rho transferred his father's consciousness into Jordan. Thankfully, Lois freed her son from his control, and Clark and John took down Tal-Rho. It was a happy ending for the Kents as Lois bought half of the Gazette, and Superman exposed Morgan Edge to the world.
However, in the last scene before Superman & Lois Season 2, John's daughter, Natalie, crash-landed on the Kent farm.
When does 'Superman & Lois' Season 2 premiere?
Per TVLine, Superman & Lois Season 2 will premiere on Tuesday, Jan. 11, 2022, at 8 p.m. ET on The CW.
The episode count for the new season is unknown, but if it follows the same formula as the first season, it could contain 15 episodes.
However, one thing we do know is that Superman & Lois Season 2 will reunite Tyler Hoechlin with one of his Teen Wolf co-stars. Ian Bohen is set to recur in the upcoming season as Lt. Mitch Anderson, the "new sheriff in town" at the Department of Defense.
According to his character description, Anderson is not a fan of Superman because of their conflicting morals. Fans will have to wait and see how Clark feels about Anderson when Superman & Lois Season 2 premieres in January.
RELATED: DC FanDome 2021 Reveals Behind-the-Scenes Look at 'Superman & Lois' Season 2