'Superman & Lois' Season 2: The Final Shot of Episode 1 Is an Homage to a Classic Comic Book Cover
Fans of The CW's Superman & Lois got their first look at one of the Big Bads of season 2 during the final scene in episode 1. And although the shot of him was brief and easy to miss, many soon realized that it was one of Superman's most infamous foes because it directly referenced a comic book cover. Clark is about to face one of his biggest threats in Superman & Lois Season 2.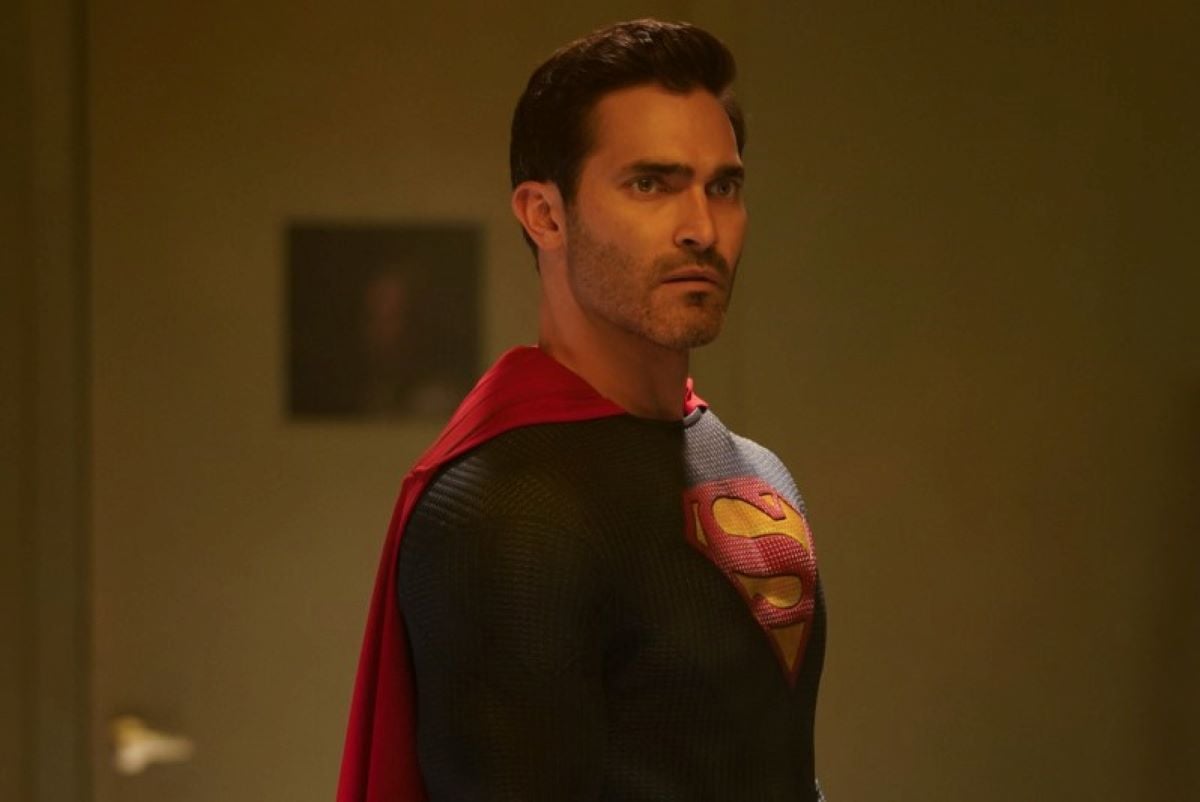 Doomsday caused earthquakes in 'Superman & Lois' Season 2 Episode 1
Throughout Superman & Lois Season 2 Episode 1, "What Lies Beneath," Clark experiences headaches and visions that seem to connect to earthquakes rumbling through Smallville. And since the small town is in Kansas, the tremors are strange. It's not until the end of the hour that the seismic events start to make sense.
While welcoming John Henry and Natalie into the Kent home, Clark's superhearing picks up on a strange noise coming from the Shuster Mines. The show then takes viewers deep beneath the surface of the mines, where a hand bursts through rock.
Immediately, fans understood who this hand belonged to and what villain is about to wreak havoc in Smallville in Superman & Lois Season 2 — Doomsday.
Showrunner Todd Helbing reveals that Doomsday's arrival was a tribute to a comic book cover
Superman & Lois Season 2 showrunner Todd Helbing spoke with Entertainment Weekly following episode 1. During the interview, Helbing confirmed that the final shot of the hour depicts Doomsday. He also revealed that the image is a tribute to the cover of Superman: The Man of Steel #18.
"That is our homage to a classic Doomsday cover," the showrunner shared. "Then in episode 2, you're going to see him a little bit more. In episode 3, you'll get the full reveal. There's so much lore [and] mythology in the Superman universe that we feel it's our obligation to tell a unique story. We take inspiration from the comics as much as possible, and then we try to twist it. We did the same thing here."
Helbing added, "I think one of the things that we all really dig about the comic book world, but particularly with the villains, is finding ways to use assumptions about a character and then flipping that. And finding ways to explain things that haven't been explained in the comics, like the use of something, or why a character does a certain thing."
"It'll all be revealed in episode 3, but there are a couple little things that we're doing that I can't explain too much because I'll give it away," he teased. "But you'll see how we're influenced by certain pieces and why we used it to create work that is hopefully a cool reveal."
More problems arise in 'Superman & Lois' Season 2 Episode 2
Unfortunately, Doomsday will not be the only villain Clark encounters in Superman & Lois Season 2. During an interview with TV Insider, Todd Helbing said, "I'll just say there's multiple [villains] this season. They all start out maybe unrelated — 'unconnected' might be a better way of describing it — but they start to merge. That's really all I can say, only because if I tell you, if I give you one little tidbit, everybody out there is gonna know who it is."
Fans can look forward to learning more about the villains in Superman & Lois Season 2 Episode 2, "The Ties That Bind," directed by David Ramsey.
The synopsis reads, "Clark opens up to Lois about his ongoing struggle with visions and admits that there is only one person who might be able to help. Meanwhile, Lana receives some unexpected news, and tensions begin to rise between Lois and Chrissy. Lastly, Sarah breaks plans with Jordan to spend time with Natalie."
Superman & Lois Season 2 airs Tuesdays at 8 p.m. ET on The CW.