'Superman & Lois' Season 2: Tyler Hoechlin Reveals His Reaction to the Bizarro Twist Was 'Not a Very Superman Thing to Say'
Bizarro arrived in Smallville in 'Superman & Lois' Season 2, and Tyler Hoechlin revealed that his reaction to the villain reveal was not something he can repeat.
Superman & Lois Season 2 revealed in episode 3 that Bizarro, not Doomsday, was what was lurking in the mines. And as a result, fans went crazy over the shocking twist on social media. But they weren't the only ones strongly affected by the reveal; Tyler Hoechlin, who plays Clark Kent, had a similar reaction.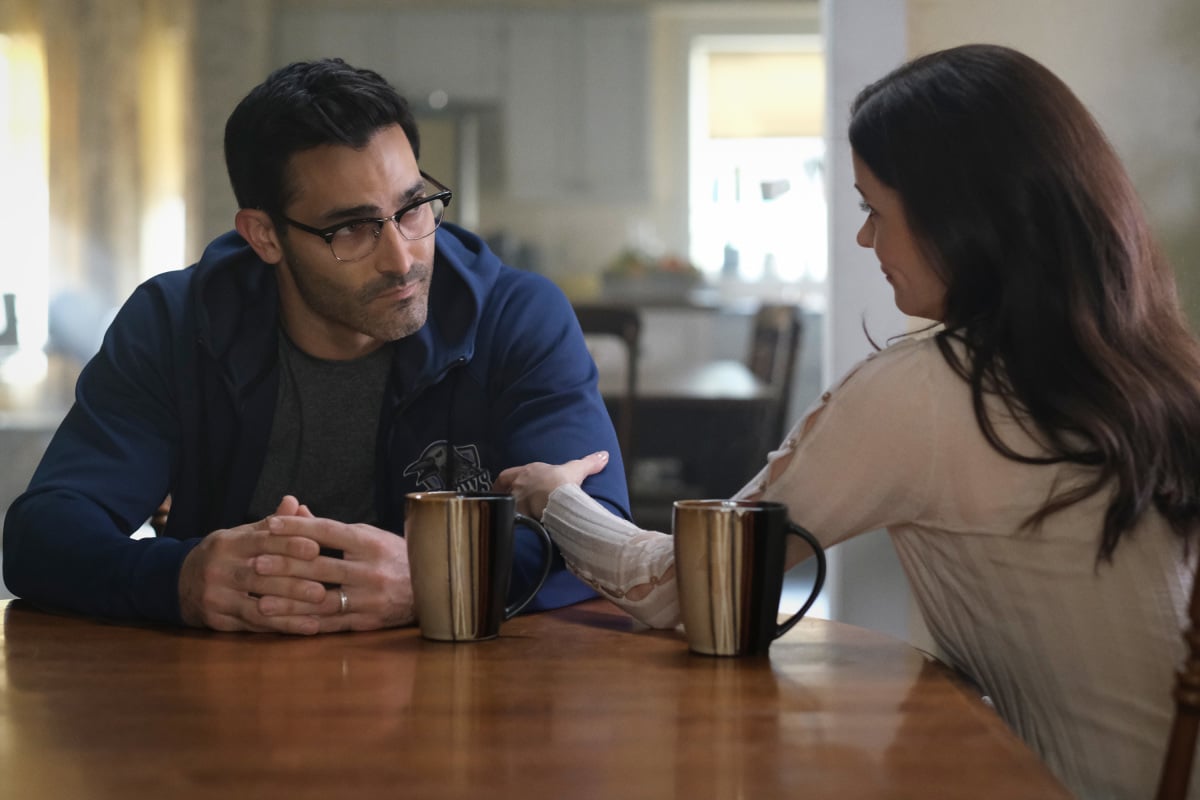 Bizarro was the thing in the mines in 'Superman & Lois' Season 2
At the end of Superman & Lois Season 2 Episode 1, fans were sure that Doomsday was coming to Smallville. And the second hour further added to that theory. But, in reality, the writers were pulling a fast one on the audience because Bizarro was the one causing the tremors.
The villain finally emerged from beneath the surface in episode 3, and he faced off against Superman. He quickly overpowered the Man of Steel, but John Henry Irons showed up just in time to help his friend. John damaged the villain's suit, which revealed part of his head. And Clark then saw his own face staring back at him.
As many comic book fans know, this means that the thing in the mines was Bizarro, not Doomsday. As the episodes go on, it will be interesting to see how Superman handles the shocking news.
Tyler Hoechlin reacts to the villain twist
After Superman & Lois Season 2 Episode 3 aired, Tyler Hoechlin discussed the revelatory hour and his reaction to the Bizarro reveal with Entertainment Weekly.
"Well, my original reaction was an expression that I cannot probably repeat in this interview as somebody who's playing Superman at the moment," the actor shared. "That is not a very Superman thing to say [laughs]."
Hoechlin added, "But I thought it was very, very cool. Then, the schedule came out, I was like, 'Oh, that's the part [the increased workload] I didn't think about when [showrunner Todd Helbing] said that.' But it's always fun. I always like a challenge. I like being busy, so it's definitely been that."
If you count Clark Kent and Superman as two different identities, Tyler Hoechlin will be portraying three characters in Superman & Lois Season 2. The actor will undoubtedly have his work cut out for him.
The actor shares how he goes about playing multiple characters in 'Superman & Lois' Season 2
Since Tyler Hoechlin has many jobs to do in Superman & Lois Season 2, he shared how he prepares to play Bizarro with Entertainment Weekly.
"Talking about the character and talking about where they're coming from and where they're going obviously is part of shaping it," he said. "Hair and makeup, wardrobe, [it] cannot be stated how important those things are. Even on other shows I've done where you have prosthetics and things like that, when you do not see yourself in the mirror, it's a really freeing kind of experience because it doesn't even feel like eyes are on you at that point."
Hoechlin continued, "You feel like you're actually stepping into someone else's skin. That's a huge, huge help. Those departments are insanely important for stuff like that. Then as far as the behaviors and the choices you're making, that's something that you just kind of feel within the character. With Superman and with Clark, to me, he lives in a specific part of my body, and then with Bizarro that center moves."
Superman & Lois Season 2 airs Tuesdays at 8 p.m. ET on The CW.