'Superman & Lois' Showrunner Admits He Is 'Not Opposed' to Exploring Jonathan's Sexuality
Jonathan Kent is going down a dark path in Superman & Lois Season 2, which significantly differs from a recent development concerning the character in the comic books. While Lois and Clark's son turns to drugs in season 2 of The CW show, Jonathan celebrates his truth on paper. But Superman & Lois's showrunner is leaving the door open for the character to explore his sexuality in the show.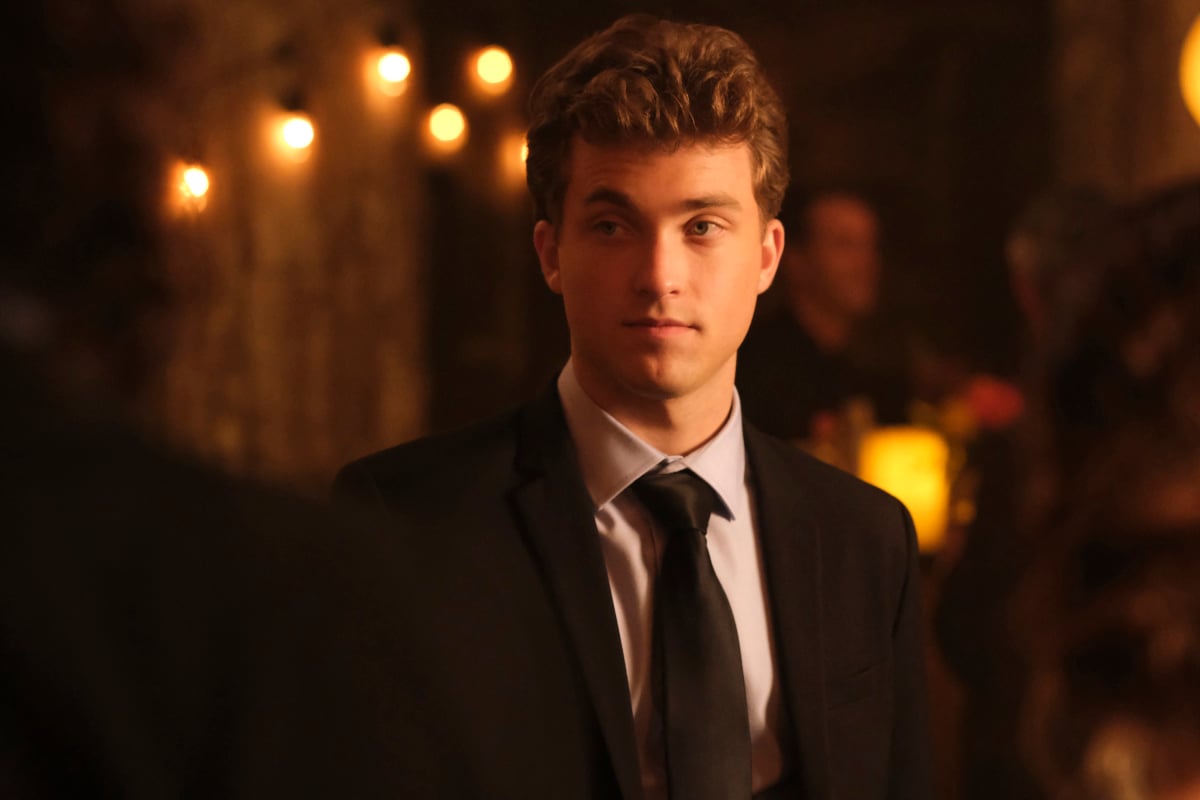 Superman came out as bisexual in the comic books
In October 2021, DC Comics announced that Jonathan Kent, also in live-action in Superman & Lois, would come out as bisexual in "Superman: Son of Kal-El #5."
DC Comics published the issue on Nov. 9. In the story, Jonathan begins a romantic relationship with Jay Nakamura, a reporter. Jonathan, who takes on the mantle of Superman in the issue, gets worn down by his duties as a superhero. And Jay is there to take care of him.
Writer Tom Taylor and artist John Timms created "Superman: Son of Kal-El #5," which received varying reactions from fans. Some were happy to see LGBTQ representation in comic books. And others took to social media to express their anger. But many Superman & Lois fans wanted to know if the show would adopt the storyline for their version of Jonathan.
Todd Helbing addresses Jonathan Kent's sexuality in 'Superman & Lois'
According to TVLine, Todd Helbing, the showrunner of Superman & Lois, revealed that fans shouldn't expect to see Jonathan coming out as bisexual anytime soon. However, it's not out of the realm of possibility.
"We're certainly not opposed to exploring it," Helbing said. "But the way our character was set up, it feels like the comic book story and what we're doing are two separate stories. I don't think that we will, but we're certainly not opposed to it."
Unlike the comic books, Jonathan doesn't have powers in Superman & Lois. Instead, Clark passed his Kryptonian abilities down to Jonathan's twin brother Jordan. Although he may gain powers in season 2, it likely won't be in a natural way.
Jordan Elsass teases Jonathan's story in 'Superman & Lois' Season 2
During an interview on The CW's YouTube channel, Jordan Elsass, who plays Jonathan Kent in Superman & Lois, discussed what season 2 has in store for his character.
"For season 2, it's already been revealed that football is back," the actor shared. "You know, we're going to see some of the effects of the isolation that he felt in season 1, and, sort of, what that's doing to him. And what he's going to do to get back in the game. And what he's willing to do to fit in."
At the end of Superman & Lois Season 2 Episode 3, Jonathan asked his girlfriend for drugs to enhance his football abilities. He starts taking them in the next episode, and they turn out to be X-Kryptonite. So, fans will see Jonathan gain the Kryptonian powers he has always wanted. But there's no way that this storyline will end well for Jonathan.
Superman & Lois Season 2 returns with episode 5 on Feb. 22 at 8 p.m. ET on The CW.
RELATED: 'Superman & Lois' Season 2: Tyler Hoechlin Is Hesitant to Put the Doomsday Talk to Rest, 'Who Knows What It Leads To?'