'Superman & Lois' Showrunner Confirms David Ramsey Will Return as John Diggle in Season 2
'Superman & Lois' just can't get enough of David Ramsey. The actor is scheduled to appear as his iconic Arrowverse character John Diggle in a future season 2 episode.
The CW introduced the world to John Diggle in 2012 when Arrow premiered. Now that Arrow has ended, Diggle, played by David Ramsey, has made a few appearances in Superman & Lois and other Arrowverse shows. And even though he has his own TV show in the works, the actor continues to pop up now and then in the Arrowverse, starting with Superman & Lois Season 2.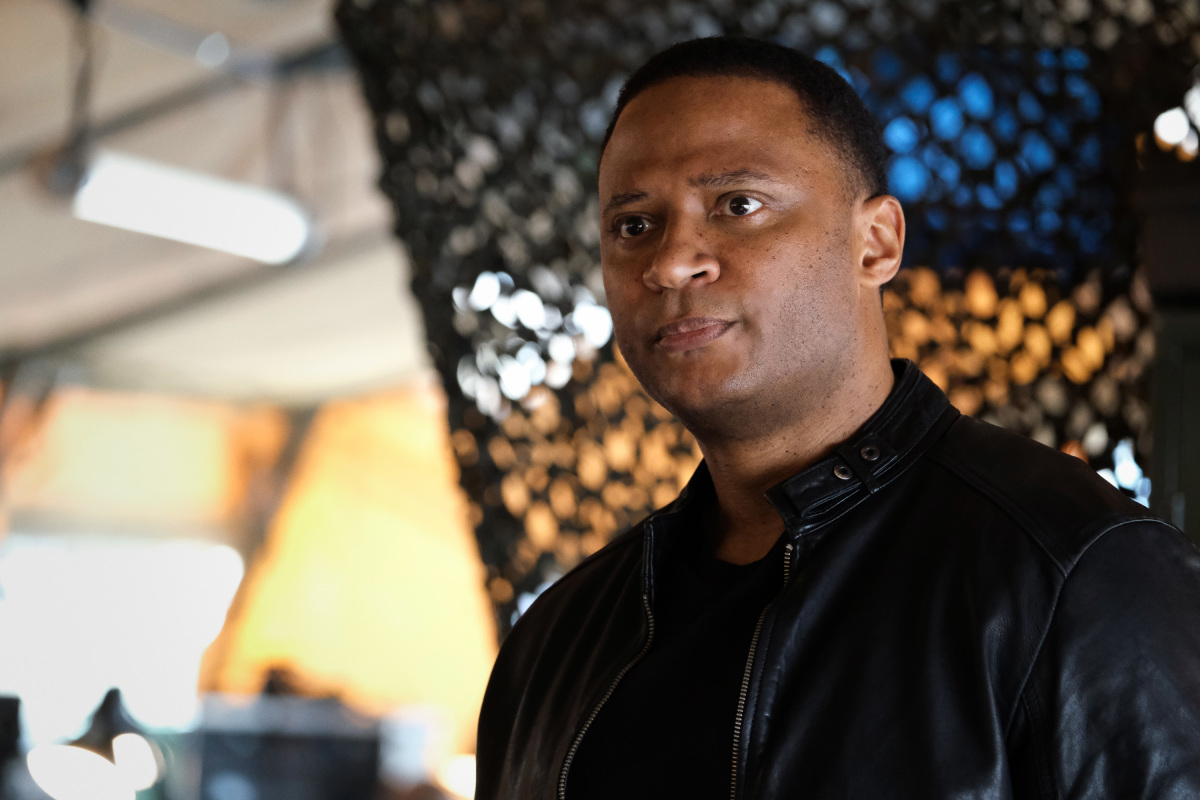 David Ramsey plays John Diggle in the Arrowverse
John Diggle was one of the main characters in all eight seasons of Arrow, where he helped Oliver Queen fight crime as a vigilante. He eventually took on the name of Spartan. But Diggle left Team Arrow to join A.R.G.U.S. with his wife, Lyla. However, he stayed close with Oliver until the hero's death during the Arrowverse crossover, "Crisis on Infinite Earths."
In the Arrow series finale, Diggle and his family planned on moving to Metropolis when a mysterious box fell out of the sky. Diggle opened it, and it glowed green, indicating that he might become the Green Lantern.
In the years following Arrow's final episode, Diggle has appeared in numerous Arrowverse shows, where he made offhand comments about the box. However, it sounded like whatever was in there, Diggle turned it down.
In Superman & Lois Season 1 Episode 12, Diggle traveled to Smallville to deliver A.R.G.U.S. tech to the Department of Defense. After that appearance, Diggle also visited Team Flash in The Flash and Kelly Olsen in Supergirl. He decided it was time for him to confront whatever the green box had in store for him in both TV shows. It will be interesting to see if Diggle's journey to becoming the Green Lantern continues in Superman & Lois Season 2.
Todd Helbing reveals the actor is returning in a 'Superman & Lois' Season 2 episode
During an interview with TVLine following the premiere of Superman & Lois Season 2, showrunner Todd Helbing teased the next time fans can expect to see John Diggle.
Helbing shared that we "will see him again" in the near future. Unfortunately, that's not a lot of information to go off of.
Superman & Lois Season 2 will presumably have 15 episodes, similar to the first season. However, the network has not confirmed this episode count. So, Diggle can appear anytime and anywhere. He does live in Metropolis, so that opens up his access to the show.
David Ramsey directed 'Superman & Lois' Season 2 Episode 2
While fans may not see David Ramsey as John Diggle on their screens very soon, the actor is stepping behind the camera for Superman & Lois Season 2 Episode 2, "The Ties That Bind." He previously directed episode 7 of the first season.
The hour's synopsis reads, "Clark opens up to Lois about his ongoing struggle with visions and admits that there is only one person who might be able to help. Meanwhile, Lana receives some unexpected news, and tensions begin to rise between Lois and Chrissy. Lastly, Sarah breaks plans with Jordan to spend time with Natalie."
The trailer for "The Ties That Bind" shows Clark telling Lois that he sees "destruction" in his visions. This prompts her to ask if he sees "a planet being destroyed." Meanwhile, Jordan tries to convince Clark to let him join him on missions since his visions hinder his ability to do his job.
Superman & Lois Season 2 Episode 2 premieres on Jan. 18 at 8 p.m. ET on The CW.