'Supernatural': Why Castiel's 3-Episode Arc Lasted 12 Years
'Supernatural' had a character that was supposed to last for three episodes but ended up staying on the show for 12 years.
It can be shocking to learn that characters who define a television show for us weren't really meant to stick around. Whether they were originally written to die off early or simply planned as a guest appearance that would fade away quickly, there are lots of characters whose time on a show is intended to be short. 
Luckily for Supernatural fans, things don't always go as planned. If they had, Castiel would have merely had a three-episode arc rather than the long run that lasted twelve impressive years. 
Misha Collins played Castiel on 'Supernatural'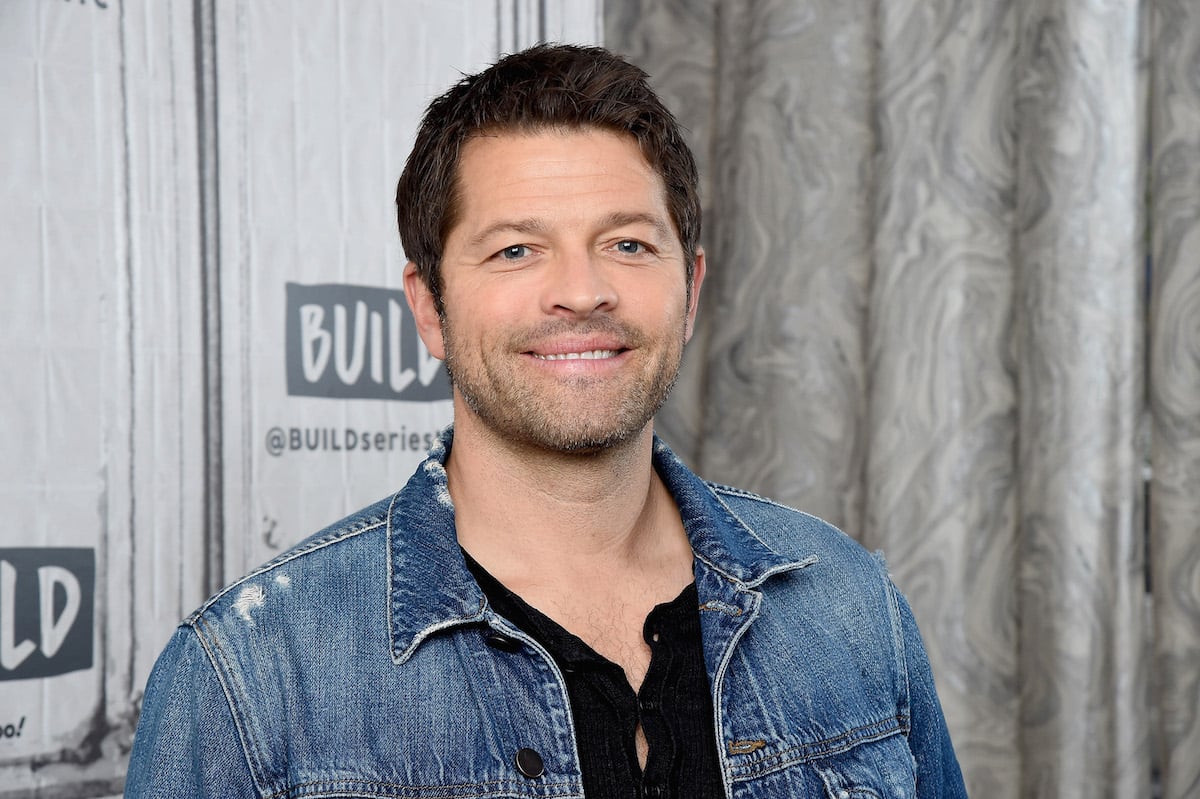 Misha Collins began acting in the late 1990s, landing small roles in films like Girl, Interrupted, and single-episode parts in shows like Charmed and NYPD Blue. Prior to getting into acting, the star had interned at the White House (and possibly stole security passes), but he did eventually find his stride in the entertainment world. Recurring roles on shows like 24 and ER provided the actor with more established credentials in television dramas. 
When he landed the part of Castiel on Supernatural in 2008, he was still relatively unknown and taking on guest spots. Other work around this time in his life includes the TV movie Reinventing the Wheelers and a single episode on the TV show Without a Trace. Collins was poised for a breakthrough part, but he didn't likely go into Supernatural expecting the show to do the trick because his character's role was intended to be quite small. 
Castiel was only supposed to be on 'Supernatural' for three episodes
Misha Collins didn't join the cast of Supernatural until Season 4. At the time, his character was designed to help usher in the series finale. According to Ranker, Supernatural was supposed to end with Season 5. Obviously, the plan was changed, and we know that the series went on to air for a total of 15 seasons. 
This change in plans meant that the character of Castiel became far more central to the plot than originally intended. When Collins signed on for the role, he was expecting to play the part in three episodes and then move on to his next gig. Instead, he became a series regular, playing Castiel for a total of 148 episodes over the course of twelve years. 
What's more, Collins became defined by his character because of the fierce and committed fandom connected to Supernatural. In addition to actually filming the long-running series, Collins made frequent appearances at conventions to talk with fans. While grateful for the role and the boost to his career, Collins has admitted that the work was burning him out near the end: "I was pretty deeply fried, and then the net effect of that was that I wasn't really loving anything. I was kind of finding that I was dreading convention weekends and dreading shooting days and dreading meetings. Everything was just too much."
'Supernatural' went on so long because fans supported it
As ScreenRant reports, it can be tempting to view the first five seasons of Supernatural as "a tightly-written, meticulously planned tale," but that's not really accurate. It's true that creator Eric Kripke did have a rough outline of the story up to that point created from early in the project, but he also worked on the plot points season-by-season, making changes as driven by the character development as the story unfolded on the screen. 
Ultimately, the five-season plan was largely driven by the fact that the show could have been cancelled at any point. It's hard to predict what will be a success and what won't, and very few shows get a run as long as Supernatural's ended up being. It might even be considered hubris for a creator to go into a series expecting to get such a long run. 
When the success of the show continued to open up opportunities for future episodes, Kripke rose to the occasion — year after year.