'Supernatural' Star Jensen Ackles Reveals Original Series Finale Ending
When Supernatural ended in 2020, Sam and Dean Winchester left a trail of broken hearts in TV land. Fans, cast, and crew shed tears together. Jensen Ackles and Jared Padalecki had a monumental run on the TV series, and along with Misha Collins and Jim Beaver, left an eternal mark in television history and with the fandom. But how about that series finale?
Not all viewers were happy with how the brothers' story ended. However, that final scene where they reunited in the afterlife was an emotional moment. According to Ackles, that's not how things originally wrapped for Sam, Dean, and the rest of the Supernatural family. Before COVID affected production, there was a different plan in place.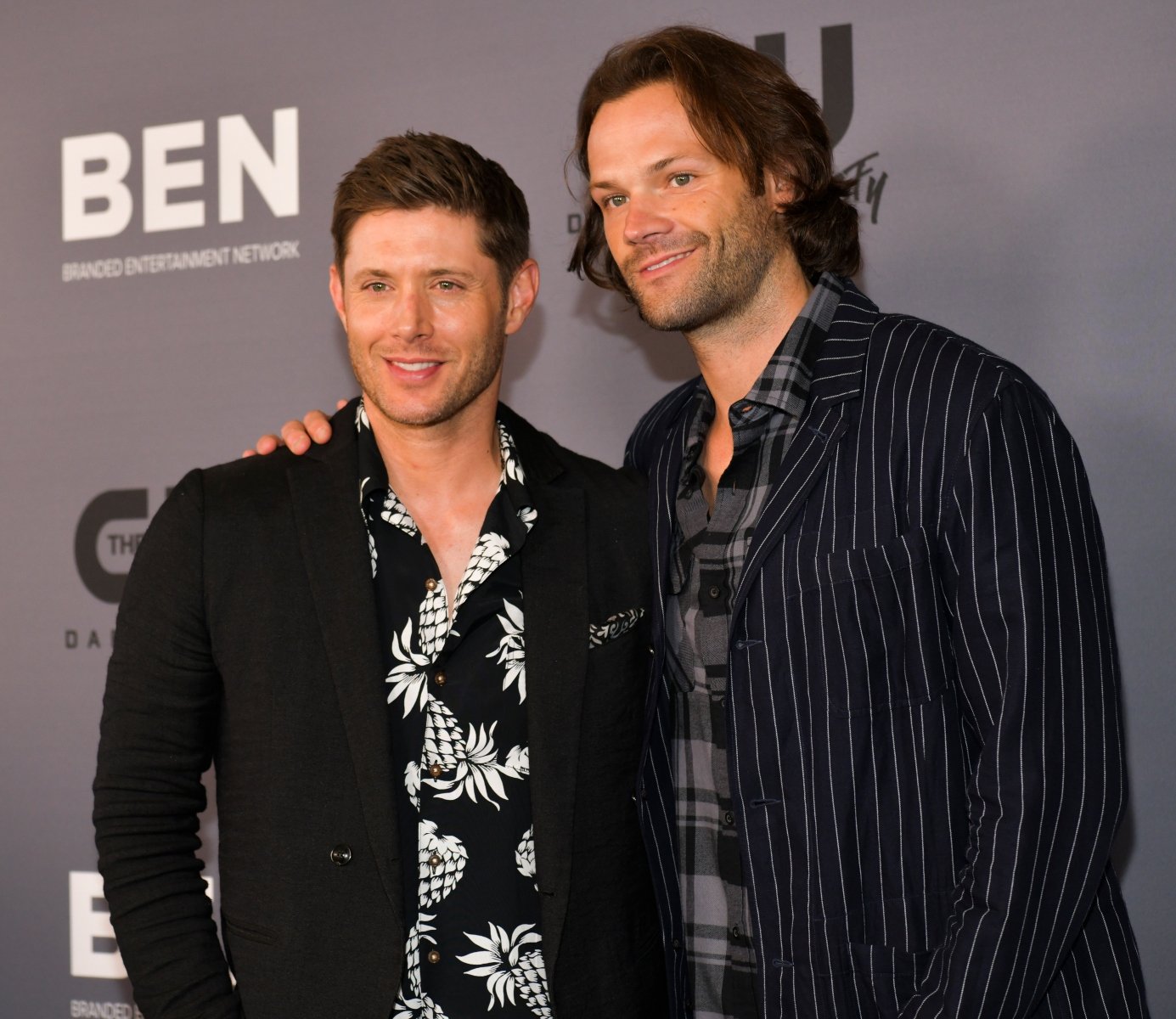 'Supernatural' finale closed out with Sam and Dean on a bridge
Leading up to the final episode in Supernatural Season 15, everyone was gutted over losing Castiel. Fans held out for the boys to receive some sort of peace after defeating Chuck, but that's not how it played out. A piece of rebar killed Dean, and it felt like a real apocalypse started.
As viewers balked and bawled their eyes out over the Winchesters' last goodbye, Sam lived a full life. Dean drove Baby around in the new Heaven until Sam appeared. Their reunion on the bridge provided closure to an epic series.
Jensen Ackles says 'Supernatural' original series finale featured Kansas
Fans may recall how The CW waited to air the final seven episodes of Supernatural due to COVID-19. Production halted and they needed to finish shooting the last 2-3 episodes, and they did so with the proper safety protocols in place. But they had to change the ending of the show.
During his appearance at the 2021 Supernatural Convention in Denver, Ackles shared that pre-COVID, the bridge sequence was not in the script.
"It was originally supposed to be a roadhouse, and we find Sam walking up this dusty road toward a roadhouse," he shared. "From the roadhouse, out walks Dean, and they meet there in the dusty parking lot. And then we have our conversation that we had on the bridge. But then at the end I say, 'Come on in, there's some folks that have been waiting to see you.' And we go in, and anybody that we could've gotten to fly up and be there from the past was going to be in this bar, and Kansas was going to be playing."
Ackles indicated they lined up the band Kansas to play "Carry on Wayward Son" inside the bar as the house band. Along with old cast members, that would have been a beautiful way to close the curtain! When he finished telling the story, some fans suggested they film it now.
Ackles insisted that Dean die standing up
When discussing the brothers' barn fight and Dean's death, Ackles remembered how he fought to remain upright for his last breath. Co-showrunner Robert Singer wanted Sam to cradle Dean as he lay bleeding out on the floor, but Ackles argued against it.
"I was like, 'No. Dean needs to be on his feet.'" Adamant that it felt more authentic and powerful for his character to stand for his death scene and look Sam in the eye, he insisted they shoot it differently. The Winchesters' heartfelt conversation made it weightier. Ackles succeeded in changing Singer's mind, and they realized they made the right decision.
Stream all seasons of Supernatural now on Netflix.
RELATED: 'Supernatural' Episode 19 Leaves Fans Celebrating, Crying, and With a Few Questions About Jack