Suran Breaks Down Her EP 'Flyin' (Part 1)'
The past year has been busy for Suran. After launching her own label S-TASY in 2021, the K-pop artist released her EP Flyin' (Part 1) on March 23. Flyin' (Part 1) showcases Suran's artistic expression and explores themes of freedom and following one's dreams.
As an album, Flyin' (Part 1) captures Suran's dreamlike sound along with her driven aura. For Suran, giving into fantasy does not have to oppose chasing one goal after another. Instead, Suran blends the two mentalities together.
Over email, Showbiz Cheat Sheet interviewed Suran about starting S-TASY, the making of Flyin' (Part 1), and collaborating with NCT's Taeyong.
This interview has been edited and condensed.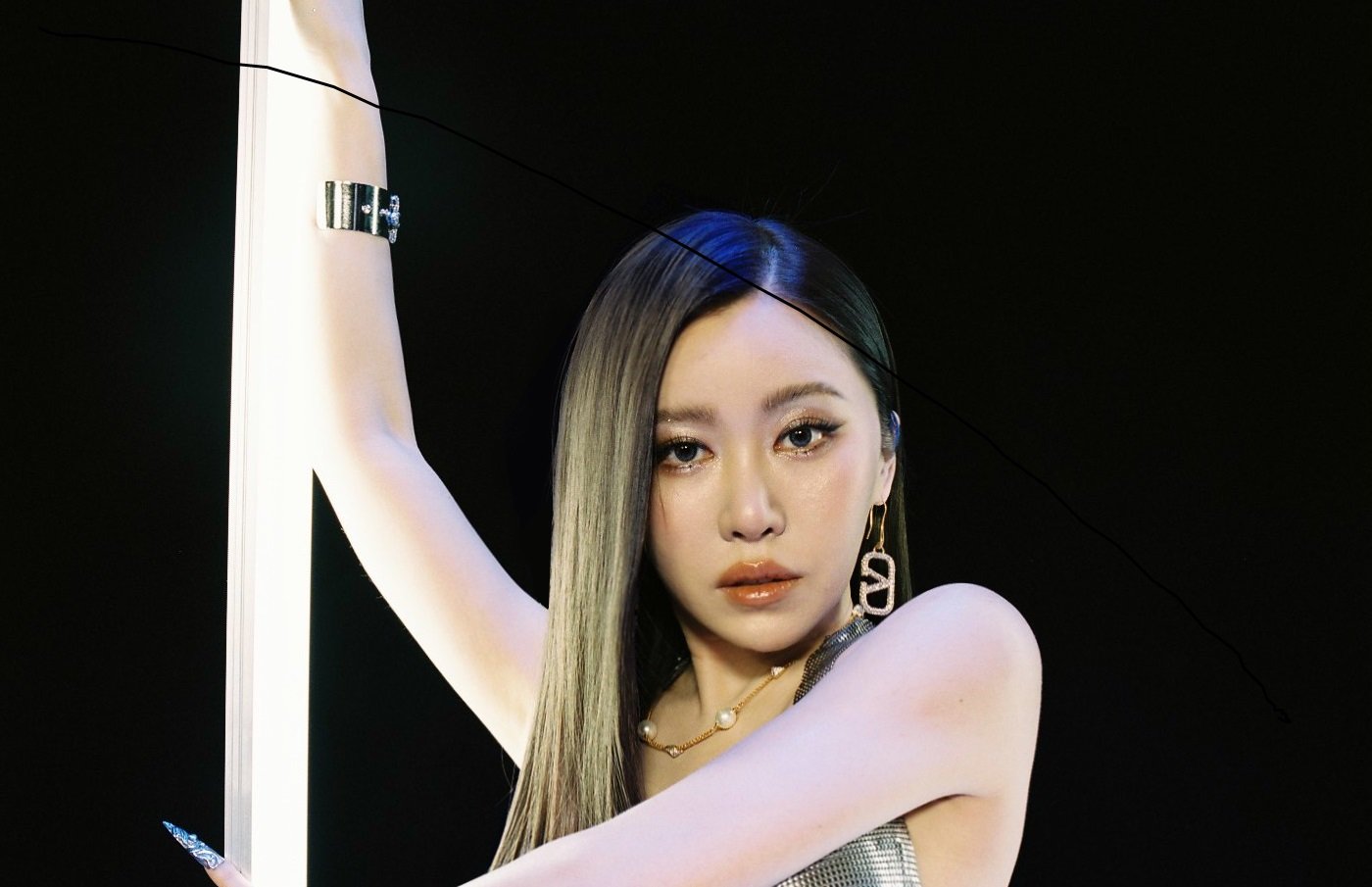 Suran started her own label called S-TASY
Showbiz Cheat Sheet: In 2021, you launched your own label S-TASY. What has life been like since taking that step?
Suran: It was the best setting and opportunity to work on an album in the direction I wanted to pursue. I was thankful to have the time to re-discover myself.
Something that has changed in my daily life is taking responsibility in many aspects other than music. I definitely felt a bit more out of place because of unexpected responsibilities. Now, things feel more comfortable and settled in my head.
Showbiz Cheat Sheet: Do you feel aspects of your artistry have changed or evolved since launching your own label?
Suran: I guess you can say that there are changes in my music because there sure were changes in musical style compared to my previous releases. The reason for those changes would be due to having a whole new crew of producers and engineers for this album. Also, I wanted to focus on creating fresh music by mixing new sounds, which was something new for me.
Getting to know Suran as an artist
Showbiz Cheat Sheet: "S-TASY" stands for "Suran's Fantasy." As an artist, how do you set out to make your dreams and fantasies come true? 
Suran: I felt like a chef who is passionate for presenting an amazing new dish. That's why I decided to take little steps toward new fantasy, dream, and goal.
This album is the first step. Just like a chef, I gathered the good "ingredients," used the right "spices," and even created new "recipes" to create a new "dish" or album. I was excited to see the process evolve because it was something I have dreamed of since I started my label.
"Ingredients" and "spices" can be my team, session, technology, place, my voice, equipment, mixing, advice, and so on. By combining all the right aspects, I wanted to show something new and fresh that can satisfy all K-Pop fans around the world.
Showbiz Cheat Sheet: Are there ever times when you would rather keep a dream as escapism instead of making it a reality?
Suran: I never think like that because trying my best to reach my goal is a dream itself. I know sometimes it is not possible to achieve what I want. There are many unexpected difficulties in life. Instead of having escapism, I always imagine my next step.
Suran discusses the songs on 'Flyin' (Part 1)'
Showbiz Cheat Sheet: You recently released an EP called Flyin' (Part 1). Where did the inspiration for this album come from?
Suran: I vaguely expected that my next album would be Flyin' after releasing Jumpin'. I imagined that flying would let me really get rid of the hard times and burdens I have been carrying. Also, flying was another fantasy of mine because it wasn't something I could see right before my eyes. 
Showbiz Cheat Sheet: The EP's tracks "Sunny" and "Devils in the city (feat. Dok2)" were already released as pre-release singles. Why did you decide to include these two songs on Flyin' (Part 1)?
Suran: When I was choosing the first single to release after starting my label, I wanted it to be more soft and easy to listen to. Therefore I chose "Sunny" as an opening single, which sounds like bittersweet sunshine.
"Devils in the City" represents the behind scene of the reason I made this album. It delivers a clear message of hard times and the root of painful memories. I thought releasing this song first would fit the whole storytelling of the album, and that it would maximize the album's direction and significance.
Honestly, I just love these songs.
Suran collaborated with NCT's Taeyong
Showbiz Cheat Sheet: "Diamonds (feat. TAEYONG)" is the album's lead single. What about this song made it the best choice for a lead single in your opinion?
Suran: I thought this track had the most flashy and sparkly image. It has my intentions and attitude as an artist Suran, and it represents Suran's current conditions in the best way out of all tracks in the album.
"Diamonds" talks about being a diamond in the sky, which can remind everyone of a heroic fantasy story. Working with Taeyong added extra color to the song's story, so it was a perfect fit as this album's signature image.
Showbiz Cheat Sheet: How did the collaboration with Taeyong come to be?
Suran: I came across Taeyong's demo with Zayson, my album partner and producer. I thought his voice was very impactful and confident. With Zayson as a mutual colleague and friend, I got to work with Taeyong on a few songs, and one of them became "Diamonds." We shared a lot of ideas while working and it really added fresh layers to the track.
What to expect next from the singer
Showbiz Cheat Sheet: Besides "Diamonds," are there any songs that stand out to you or feel special on Flyin' (Part 1)?
Suran: I really want to recommend "Lucky Star." I think it deserves more credit because it really is a fantastic and mysterious song.
Showbiz Cheat Sheet: If possible, can you share what fans can expect from you next?
Suran: The reason why I labeled this album as Flyin' (Part 1) is because it solely focuses on me. It literally represents myself starting to fly, with a whole freedom to fly anywhere I want to fly.
I assume that Part 2 would be filled with more easy-flying music since I recently took a heavy, big footstep in life. Also, I really want to perform on live stages. It's not easy to plan, but I'm trying my best because I really want to meet my fans on stage.
I'm planning to participate in various projects this year… Hopefully, we can meet often now!