'Survivor 41': Why Brad Doesn't Regret Suggesting Sara or Shan as the First Boot in Front of Them
During the premiere episode of Survivor 41, the fourth eliminated player Brad Reese memorably suggested Sara Wilson and Shantel Smith's names as candidates for the first boot, right in front of them. He pointed out his "blunder" in an exit interview but admitted he didn't regret it.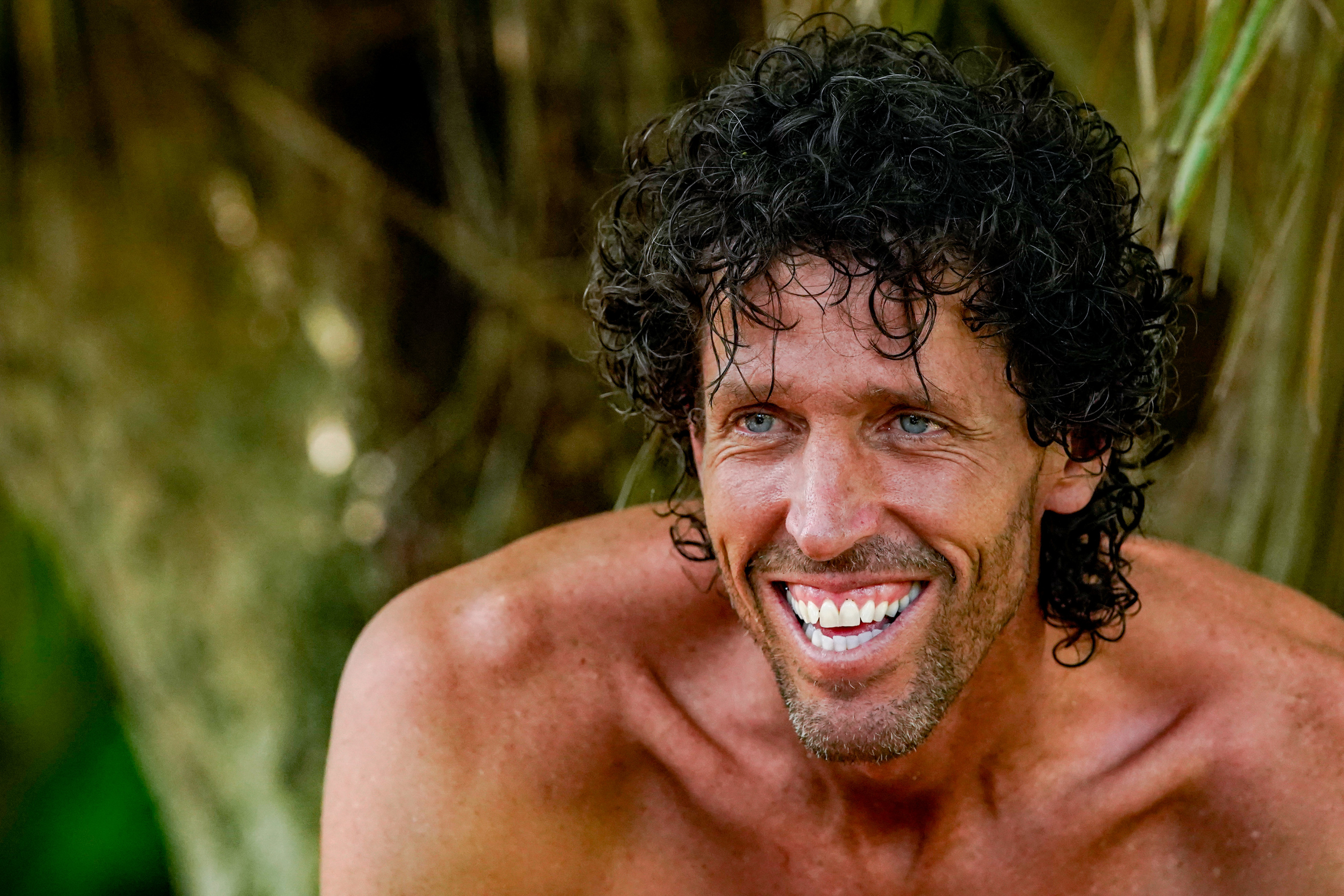 Brad Reese became the fourth contestant eliminated from 'Survivor 41'
The Ua Tribe started strong by winning the opening challenge and earning basic supplies for camp. Therefore, they immediately got to work building their shelter and creating bonds.
However, the team lost the first immunity challenge, resulting in them forfeiting their flint and going to Tribal Council that night. Although Ricard Foyé wanted to cut JD Robinson first, Brad Reese suggested they should consider physical strength as they needed to win challenges.
Ultimately, he got his way, and Sara Wilson became the first boot as they mostly blamed her for their loss. During episode 3, Brad found an advantage that allowed him to go to an island to earn a vote and later located the inactivate idol for Ua.
He chose to share the information with allies Genie Chen and Shantel Smith, but it placed a target on his back, and the tribe voted him out next.
He admitted it felt 'very good' to watch others search for idol after he found it
During an exit interview with ET Canada, Brad explained he planned on playing a fast game, so he knew he would need to find advantages for protection.
The rancher compared it to "hunting for big game" and said he put himself in host Jeff Probst's shoes and thought about where he would hide an idol.
Brad noted the advantages are typically hidden around a "big tree" or something unusual, so he searched a spot that "had funky roots" and eventually found it.
When asked how if he laughed watching his tribemates searching madly for the idol after he had already snagged it, Brad admitted it "felt very good" watching them run around. The rancher only told Genie and Shan about the idol, and the latter ultimately chose to turn on him.
Brad says he couldn't lie to Sarah about being the first boot
Shan sat in the middle as the swing vote, split between Brad or JD becoming the next evicted contestant. In a confessional before Tribal Council, she admitted she felt torn but decided to protect JD.
When asked if he regretted telling Shan about his advantages, Brad claimed he had already thought about "a million" times and wouldn't do it differently. He explained he needed help from his allies as he didn't have a vote until Luvu found their idol and wanted to "buy" her allegiance by promising to use the powers for each other.
Brad also discussed the most challenging part of his Survivor journey, noting the four hours "scrambling" to decide who they would kick out first was the "worst day of my life." He also pointed out his "blunder" of suggesting Shan or Sara as the first boot to their faces.
However, Brad claims he couldn't look Sara "in those brown eyes" and lie to her. The rancher claimed the choice "tore his guts up," and he couldn't get a good night's sleep. Overall, Brad seems proud of his game, although he noted his trusting nature as his downfall, and thinks everyone deserves to win. Survivor 41 airs Wednesdays at 8/7 Central on CBS.