'Survivor 41': Cast Rumors Revealed With 18 New Faces
Jeff Probst recently announced 'Survivor 41,' and the rumors have been swirling. Now, there are claims that the 'Survivor' cast will include 18 fresh faces.
Survivor is coming back after a rather lengthy hiatus as a result of COVID-19. Jeff Probst took to Instagram to let fans know that the new season has been filming, and that it's going to be even more thrilling than seasons past. What's more, there have been rumors afloat that Survivor 41 may see a change to themed seasons. Additionally, 18 rumored Survivor 41 cast members have been floated, as well as potential tribal divisions.
Jeff Probst says new season is going to be dangerous
In May 2021, Jeff Probst took to the CBS Instagram page to announce the return of Survivor to the network with Survivor 41. COVID-19 had caused a rather lengthy delay as a result of CBS taking action to ensure the safety of both cast and crew. 
Now, Probst is saying that Survivor 41 is going to be taking the classic CBS show to the next level. 
"We are super pumped for Survivor 41. It is a brand new game. Fast-paced, super dangerous, very difficult to win, and absolutely entertaining to watch. Fans are gonna love it," Probst announced. 
Probst had previously posted to Instagram about the crew filming Survivor 41 in Fiji, updating fans to let them know that everyone is safe and sound.
"Survivor is going back into production. Fiji has invited us back to their beautiful country to shoot Season 41. We have all of our COVID protocols in place so that everyone in Fiji will remain safe, all of our crew will be safe, and of course, our players will be safe," said Probst. 
Probst added that the COVID-19 crisis reminded him of exactly why he loves Survivor so much.
"And I've gotta tell you — I can't remember a time I've been this pumped to shoot Survivor and I'll tell you why. The past year has reminded me — and I hope it's reminded you — that you gotta live your life like it's one great big adventure, and Survivor fulfills that."  
'Survivor 41' cast rumors revealed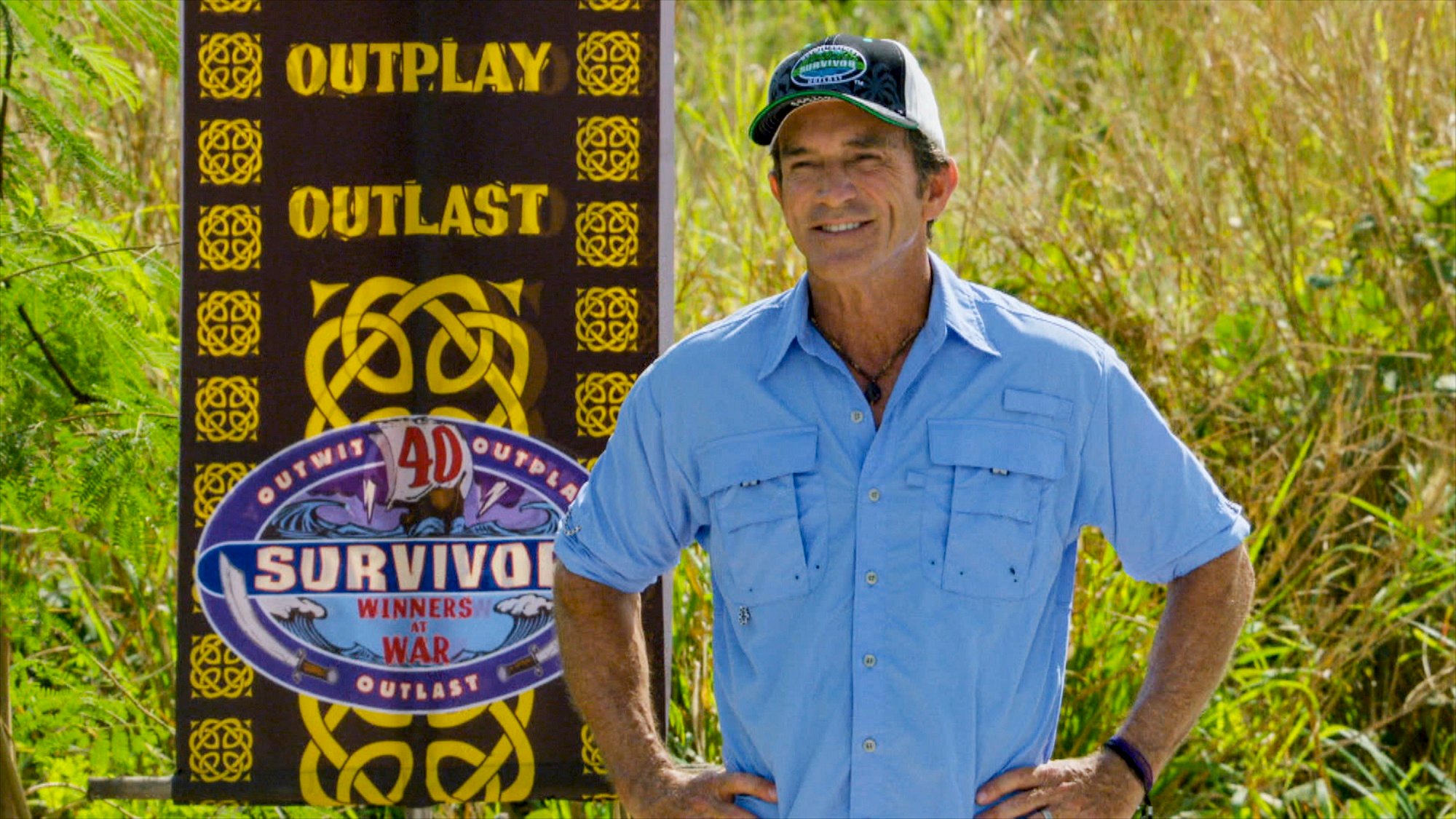 Since then CBS has not released any official information about the casting for Survivor 41, but Inside Survivor suggests that there are rumors floating around about the new season's castaways. 
The website, which has a strong history of calling out Survivor twists and cast members before official announcements, suggests that there will be 18 new faces on Survivor 41. 
So far, these include:
Brad Reese, 49, a rancher from Douglas, WY
Danny McCray, 33, a retired NFL player from Houston, TX
Deshawn Radden, 26, a shift manager/medical scribe from Phoenix, AZ
David Voce, 34, a doctor from Nashville, TN
Eric Abraham, 50, a cyber security professional from San Antonio, TX
Erika Casupanan, 32, a communications professional from Toronto, ON
Evvie Jagoda, 28, a researcher and PhD student from Somerville, MA
Genie Robin-Chen, 46, a grocery store worker from Portland, OR
Heather Aldret, 52, an artist from Charelston, SC
Jairus Robinson, 20, a student from Oklahoma City, OK
Laina Wallace, 20, a business student from Evanston, IL
Naseer Muttalif, 36, a sales manager from Milpitas, CA
Ricard Foyé, 31, a flight attendant from Bellingham, WA
Sara Wilson, 23, a mechanical engineering student from Sherman Oaks, CA
Shantel Smith, a pastor and comedian from Toronto, ON
Sydney Segal, 26, a law student/legal intern from Beverly Hills, CA
Tiffany Seely, 45, a teacher from Plainview, NY
Xander Hastings, 20, a computer science student from Jacksonville, FL
Inside Survivor has also been floating rumors of tribal divisions for the Survivor cast. The website claims the blue tribe will include Danny McCray, Deshawn Radden, Naseer Muttalif, Erika Casupanan, Heather Aldret, and Syndey Segal. 
The yellow tribe is rumored to include Evvie Jagoda, Liana Wallace, Tiffany Seely, David Voce, Eric Abraham, and Xander Hastings. 
Finally, the Survivor 41 green tribe may include Brad Reese, Jairus Robinson, Ricard Foyé, Genie Robin-Chen, Sara Wilson, and Shantel Smith. 
Again, as of now CBS has not released official casting information and tribe divisions, and these are rumors, but the cast looks like it will be an exciting one if the rumors are true.