'Survivor 41' Episode 1: Deleted Scenes Show Ua and Luvu Tribes Receiving Tree Mail
Following the premiere of Survivor 41, CBS released deleted scenes showing the players reading their tree mail and sharing their thoughts about their first immunity challenge.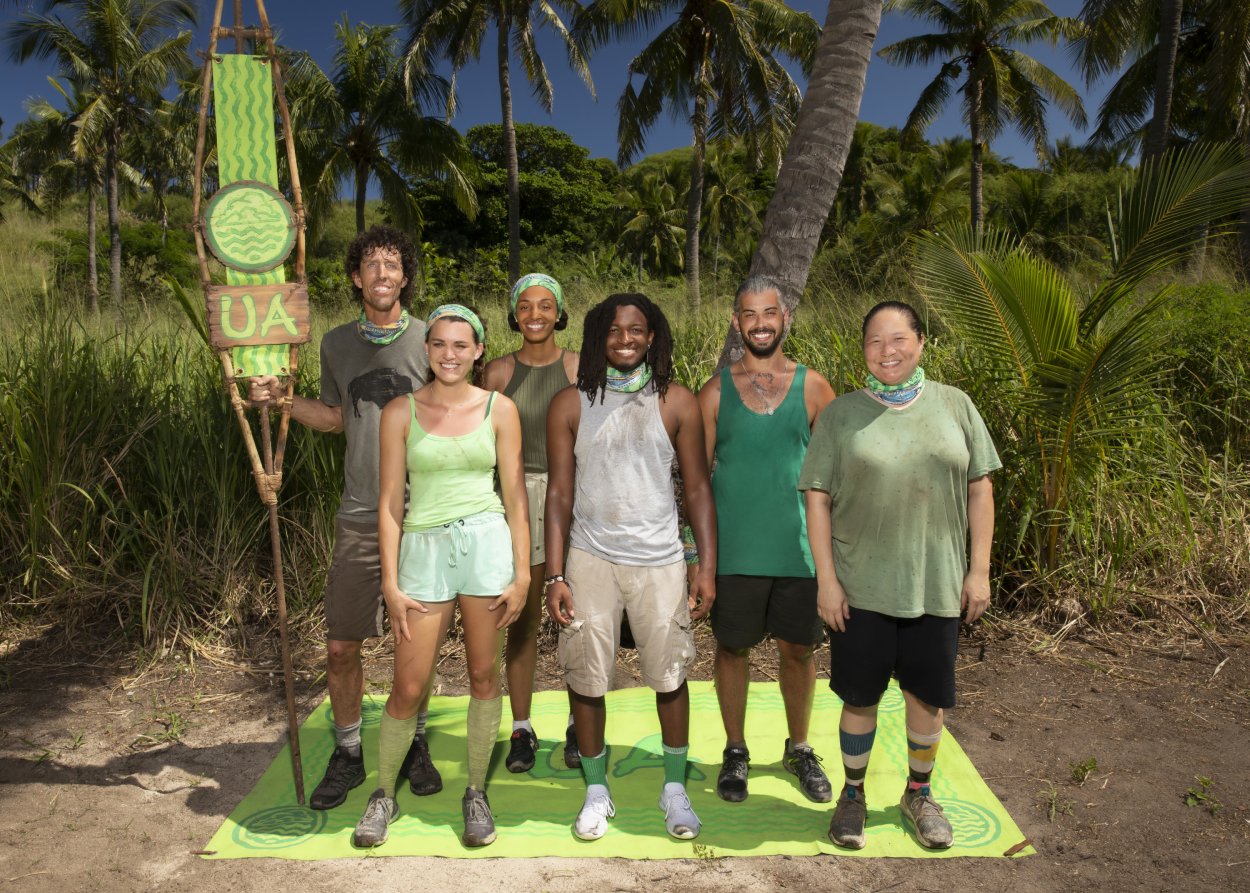 JD Robinson and Brad Reese are excited about the challenge
After the tribes, excluding Ua, who received their beginning supplies by winning the first challenge, completed their tasks, the players competed against each other for immunity.
Before heading off, they received the signature tree mail that gave them a hint about what they could expect. As the episode didn't include it, deleted scenes showed a couple of the tribes reading the note and sharing their thoughts and concerns.
Brad Reese from Ua eagerly shared the tree mail, which read, "Tribal safety requires collective speed, knowing who can carry a load. Who you choose to pull the weight of your tribe determines how tough the road." After correctly guessing it would be a physical challenge, he shared he's "ready to compete" and can't wait to "bust it wide open."
JD Robinson also talked about his excitement heading into the challenge, noting he remembered watching physical threats such as Joe Anglim and Woo Hwang compete and wants to become that for someone at home.
Erika Casupanan is nervous about the upcoming challenge
Over at the Luvu tribe, Sydney Segal and Erika Casupanan retrieved the tree mail, and the latter admitted she's "nervous" for their first immunity challenge.
She recalled their blunder during their first task off the boat when the team forgot to unclip their canoe, considering it a "lesson in humility." The Luvu tribemate noted they couldn't get "too big for their britches" and have to "strategize" and "pay attention" moving forward.
Although she said she believes her team is "capable," she pointed out the "rules are in charge." Ultimately, Erika thinks their mistake at the beginning will "better" them for the upcoming challenge. Sydney read the note, and former NFL star Darryl McCray correctly identified that it would have separate parts: carrying and pulling.
In his confessional, Naseer Muttalif said he thought it would be a "tough" challenge but believes the tribe has a "great vibe." He hopes they win the first immunity challenge to have a peaceful couple of days without the stress of having to vote someone out.
Eric Abraham and Sara Wilson were the first boots
Even though Luvu made another crucial mistake during the challenge, the tribe recovered and won, avoiding relinquishing their flint and a tribemate.
However, Ua and Yase had to eliminate a member. While Ricard Foyé wanted to go after JD, Brad thought the tribe should focus on strength and get rid of a weaker member.
The group had a live Tribal Council and considered using their Shot in the Dark twist. However, they agreed they should remain strong and eliminated Sara Wilson, who messed up on the puzzle during the challenge.
At Yase, Eric Abraham threw out Tiffany Seely's name, but her allies Liana Wallace and Evvie Jagoda wanted to save her. They successfully convinced the group to choose loyalty over strength and sent home Abraham. Survivor 41 airs Wednesdays at 8/7 Central on CBS.