'Survivor 41': Jeff Probst Dishes On New Rebus Puzzles
Survivor 41 is making its debut, and Jeff Probst says fans can expect some exciting new changes. Notably, the new season of the show will feature a reduced duration and the removal of themed twists. Overall, Survivor 41 is going to be a more relentless and dangerous season, according to Jeff Probst, with a return to the game's core. What's more, Probst says the game will include some rebus puzzles for fans at home to find and solve. 
Jeff Probst introduces rebus puzzles for fans at home
Survivor 41 is coming in hot with some big changes to the game, including a chance for players at home to get involved in the fun. Jeff Probst introduced what he's calling "the game within the game," hoping to give viewers a chance to test their mettle as potential castaways.
"We also have a fun addition for young Survivor viewers. It's called 'the game within the game.' It's a way for future Survivor players to see if they have what it takes to compete! Each week, there will be a hidden puzzle somewhere within the episode. They'll have to find it, then solve it. It culminates at the end of the season and connects directly back to the real game with the players," Jeff Probst told Parade.
During the CBS teaser for the new season, Probst explained that the puzzles will all be rebus puzzles. So what is a rebus puzzle exactly?
A rebus puzzle combines words or letters with images to convey an idea or sentence. It was commonly used during the Middle Ages on tabards, shields, or other objects that included iconography in order to convey the name of the bearer.
Wikipedia lists an example of Bishop Walter Lyhart, whose rebus included a stag, also known as a hart, lying down. This could be sounded out as "lying hart," equating to Lyhart. Another, more simplistic example included the letter "H" followed by a picture of an ear, representing the words "here" or "hear."
'Survivor 41' is shorter, more dangerous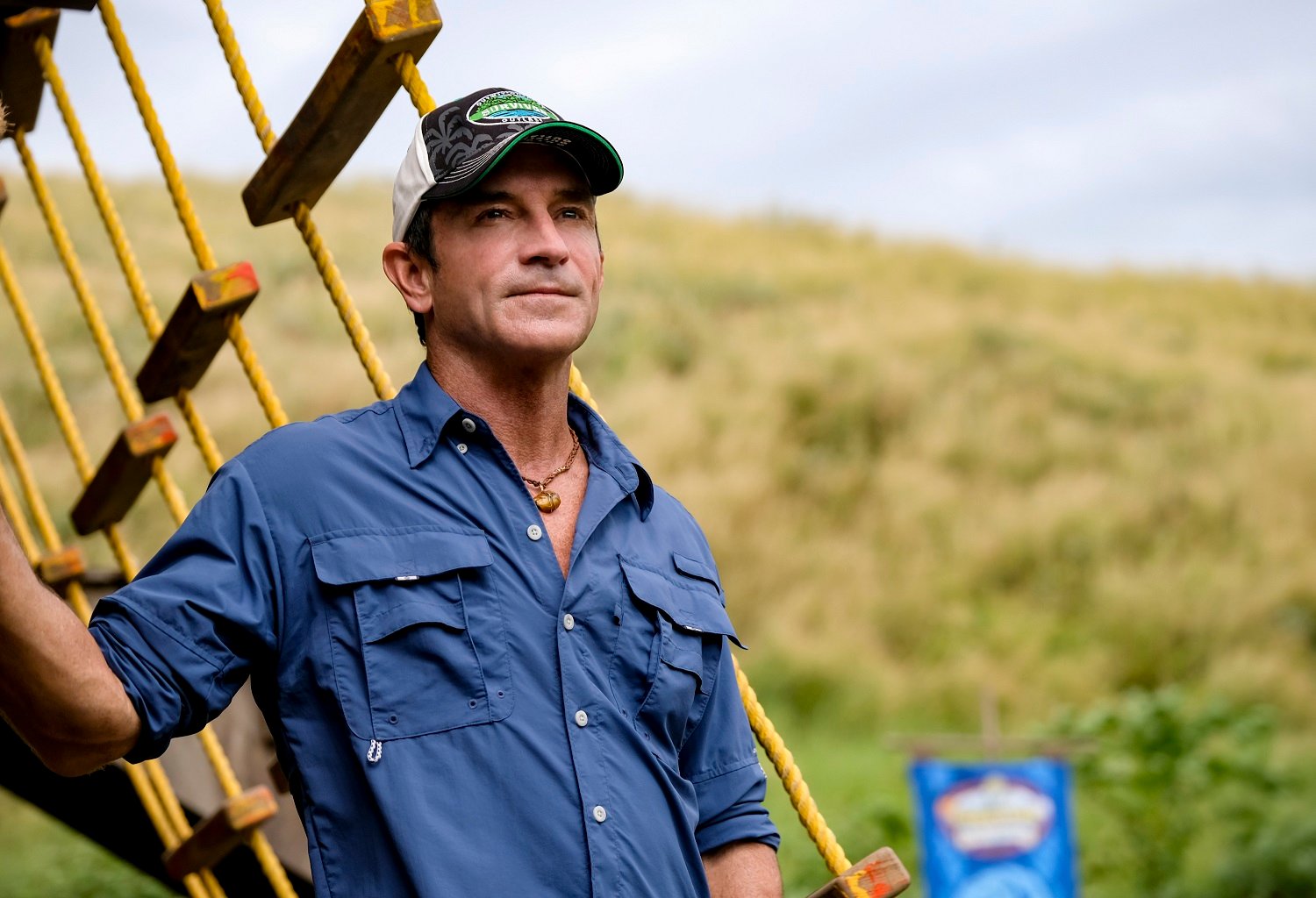 During the CBS teaser for Survivor 41, Jeff Probst explained that the game is evolving. The legendary host said that the game will be more dangerous and challenging than ever before, and that it's akin to a horror movie monster. 
"For 21 years, Survivor has continued to evolve by pushing the envelope and testing the players. And over 40 seasons the game has become much more complex. From the introduction to hidden immunity idols, to secret advantages, and game-changing twists. But one thing has remained the same — players must learn to adapt or they will be voted out," Probst explained.
Probst went on to add that the game has been shortened quite a bit, down from 39 days to 26, explaining that the pace of the game will be changing appropriately.
"Survivor 41 is birthing a new era, starting with a much more dangerous 26-day game. So that means it is a very fast pace. It does force the player to make bigger decisions. So there will be new advantages, and there will be some controversial twists," Probst said. "When it comes to twists in Survivor, the smart aggressive players take it and move on. Because the game is kind of like the monster in a horror movie."
"When it's chasing you in the kitchen, you don't stop and ask where it came from or how it got its powers. You just try to outwit it, outplay, outlast it. Because otherwise if you don't kill the monster the monster will kill you. So I'm trying to remind players to just keep moving and beat the game," he elaborated.
"It is fast, you gotta earn everything, and even then there are no guarantees that you'll keep it. That's Survivor right now. So buckle up."