'Survivor 41': Jeff Probst Tells Heather Why He's Still Hosting After Her Sad Loss
Survivor is currently airing season 41. Jeff Probst has watched many castaways struggle through challenges. He told Heather Aldret why he continues to host after she was devastated by her loss.
[Spoiler alert: Survivor Season 41 Episode 4 spoilers ahead.]
Jeff Probst tells Heather why he's still hosting 'Survivor' after her loss
RELATED: Jeff Probst Briefly Quit 'Survivor' Years Ago
The fourth episode started with a reward challenge. Every tribe had to complete an obstacle together. Each person had their part to complete before the next person could go. Luvu struggled for the first time.
That's because Heather had to throw a ball up and run to the other side of the obstacle to catch it. But she was never quick enough to finish. Ua and Yase finished, and Heather cried over her performance.
"Alright, Heather, a couple of things happened out there," the host told her. "One: you struggled. Two: you never gave up. And three: when it was over, everybody here acknowledged your effort. So what are you feeling right now?"
She answered while crying, "I let myself down, and I don't quit. And I feel like I let them down."
Probst mentioned, you can't let yourself down when you're doing something you have never done before. "And Heather, I just gotta say, for me, one of the reasons I'm still here 21 years later is because of moments like that," he said. "I love the gameplay of Survivor. But I really like it when somebody's vulnerable and lets us watch and is rewarded with love from their competitors. That's gotta make you feel a little better."
Fans react to Jeff trying to comfort Heather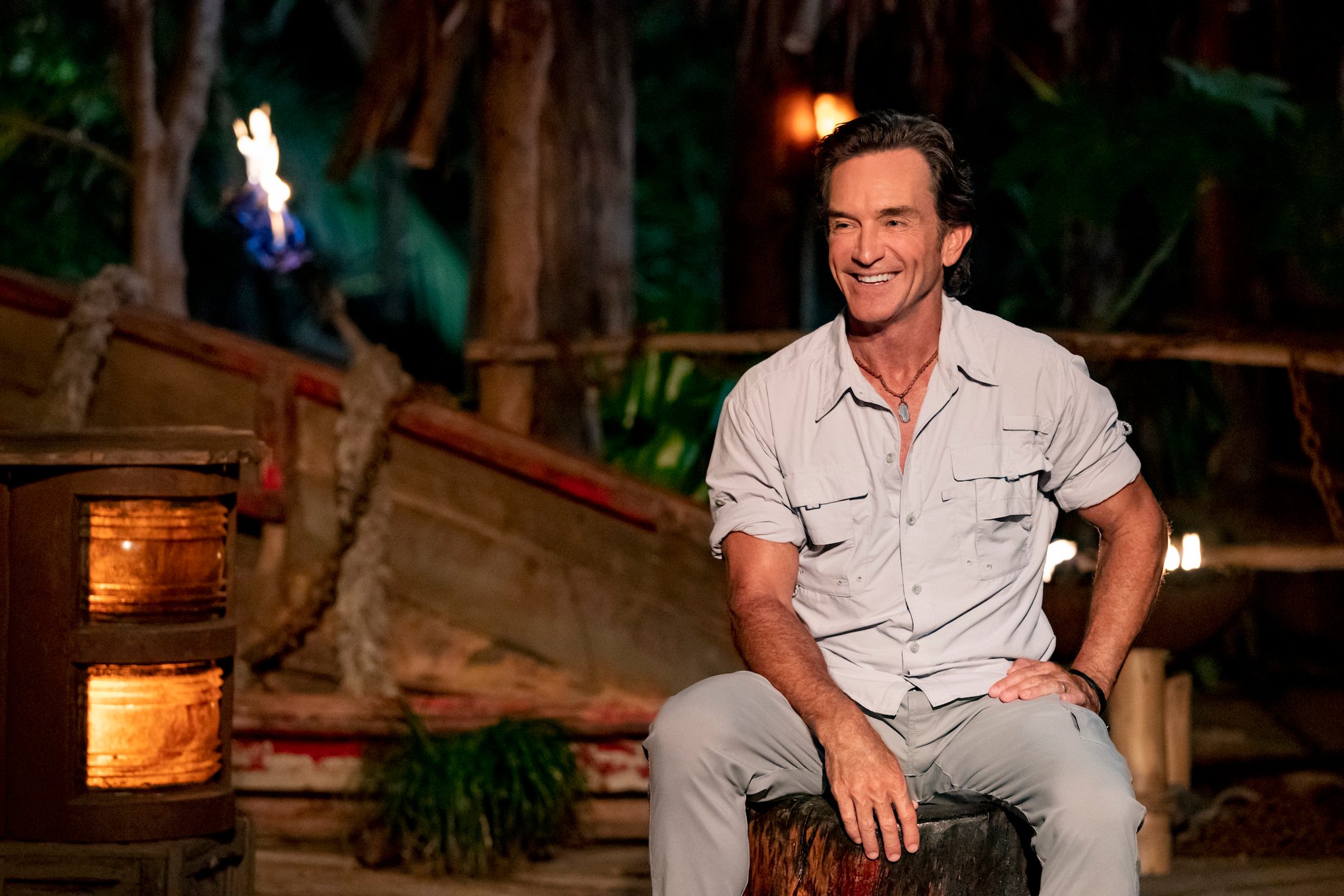 RELATED: 'Survivor' Season 41: Jeff Probst Said His Initial Idea 'Sucked' — 'Throw it Out!'
It looked like the host tried hard to encourage Heather. Reddit fans reacted to the moment. Some think Probst has become softer in these recent seasons.
One fan wrote, "the way jeff used to shame and scream @ tribes who were struggling this sensitivity is new."
"Survivor is now a perpetual advertisement for itself as a new era, good example-setting, non-toxic, feel-good show now," another fan wrote.
"What is with Jeff lately trying to insist Survivor is some wholesome feel-good family experience?" one fan asked. "I mean I sort of get it from a host perspective but I've never once looked at the show that way. Remember when Joel violently dragged Chet around an obstacle course on a rope like a dead deer?"
The host does like to encourage players to keep trying. Luckily, Luvu didn't lose the immunity challenge, so Heather and the rest of the tribe were safe at the episode's end.