'Survivor 41': Shan Gains a New Ally Before the Merge
Your allies in Survivor are very important to make it to the end. But it's hard to get them from other tribes before the merge. Shan Smith gained a new ally in the latest episode, but did she also lose one?
[Spoiler alert: Survivor Season 41 Episode 5 spoilers ahead.]
The Ua Tribe is now the smallest on 'Survivor 41'
Survivor started with six people on three separate tribes. But it didn't take long to find out which tribe was the weakest.
The Ua Tribe kept losing and had to go to Tribal Council. Sara Wilson, David Voce, Brad Reese, and Jairus "J.D." Robinson were voted out.
Brad and J.D. trusted Shan, so her decision to betray them is a little controversial. Was it a smart move or a bad one? Either way, Shan was down to just Genie Chen, and Ricard Foyé left.
Shan gains a new ally before the merge
The Ua Tribe has been dwindling this whole season. "The Strategist or the Loyalist" shows Genie, Ricard, and Shan being the only ones left. They once again lose the immunity competition and have to go to Tribal Council.
Beforehand Shan has to leave the tribe and go with Liana Wallace from Tribe Yase. "I'm super excited because Liana is somebody I've wanted to meet and wanted to connect with for a while," Shan said in her interview. "And so, I want to cultivate trust because you cannot play this game without trusting someone. You can't trust anyone, and yet you have to trust someone."  
Liana told her that they should work together as two Black women. Shan revealed she has an idol, and Liana revealed Xander Hastings has an extra vote and the idol. They agreed to look out for each other, and Shan warned Liana that she couldn't trust Ricard.
Their conversation also got emotional when Shan talked about losing her mother. Shan said that moment was different from any conversation she had with people in her tribe. 
They agreed that Liana should get an advantage and went their separate ways. The advantage gives her the power to steal someone's idol or advantage.
Did she lose Ricard Foyé as an ally?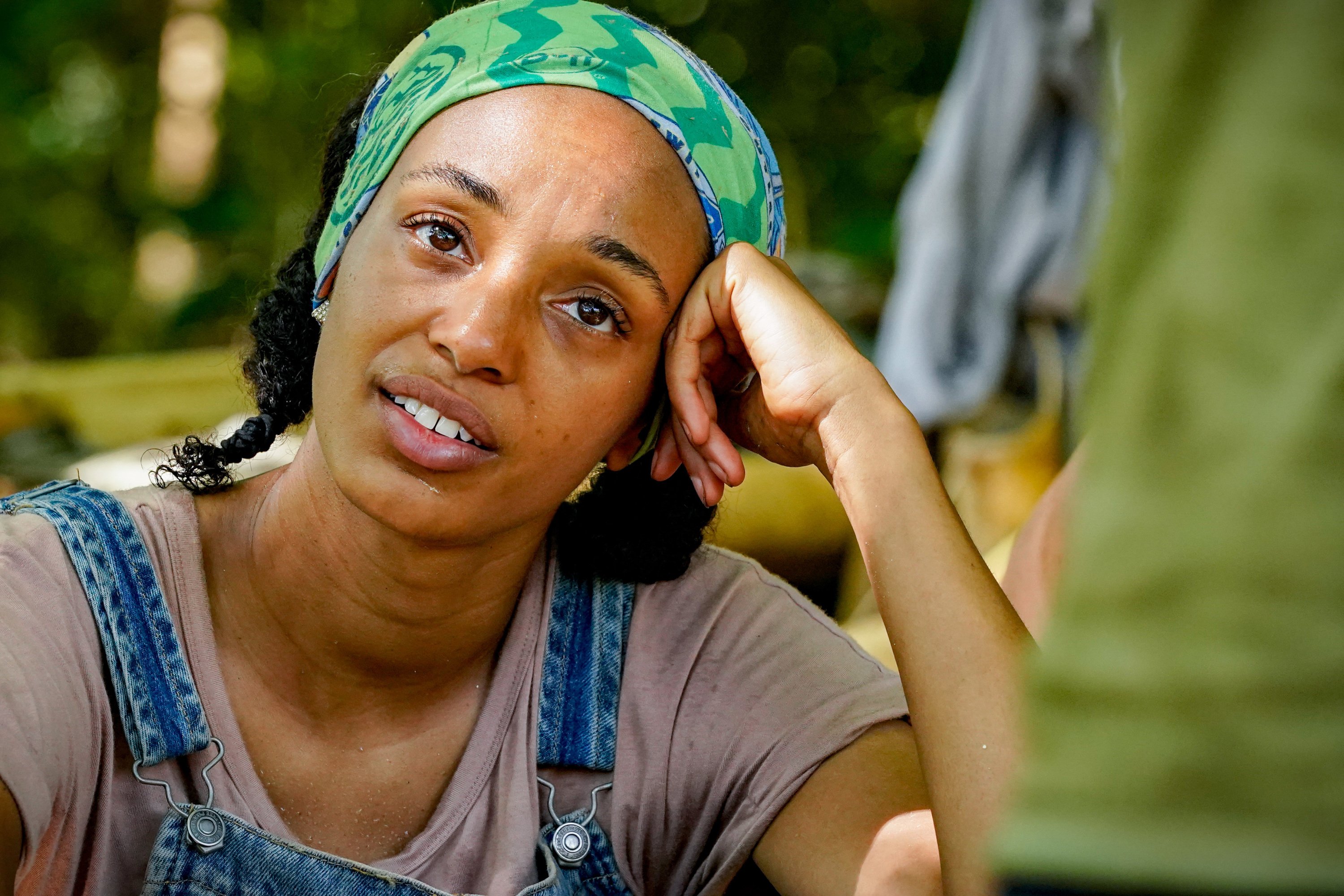 Shan's number one ally has been Ricard. But they had some tension in the latest episode.
That's because Shan wasn't sure if he would betray her and asked to hold J.D.'s extra vote during the Tribal Council. But Ricard pointed out that would mean she would have it along with the idol. He wondered what his insurance was for his safety?
Shan kept pushing to get the vote back, but Ricard ultimately refused. They both voted out Genie, but you have to wonder whether she lost him as an ally for this. Fans will have to keep watching to find out.