'Survivor 41': Shan Jokes About J.D.'s Awkward Exit and Compares It to a 'Big Brother 23' Eviction
This season of Survivor already had a dramatic Tribal Council. Shantel "Shan" Smith sent Jairus "J.D." Robinson home. Now she's comparing his exit to a Big Brother 23 eviction.
[Spoiler alert: Survivor Season 41 Episode 4 spoilers ahead.]
J.D. was voted out on 'Survivor 41'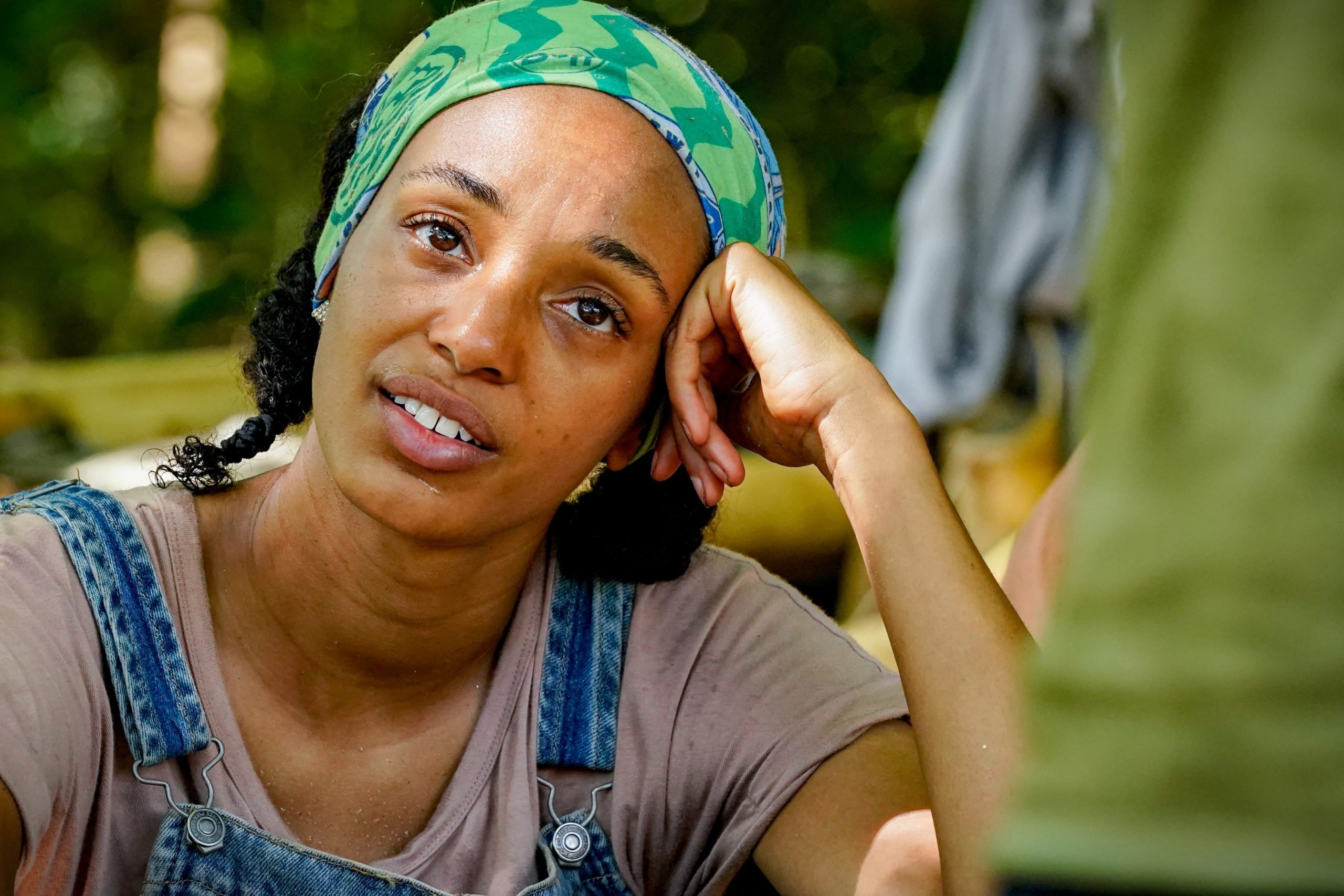 The fourth episode showed Shan and J.D. on rocky ground. Shan revealed she hid information from J.D. in front of him. He angrily asked for his extra vote advantage back, and she gave it to him.
The Ua Tribe lost once again and had to go to Tribal Council. It looked like Shan, J.D., and Ricard Foyé were working together against Genie Chen. But then Shan asked for J.D.'s advantage again.
J.D. shockingly gave it to her to build trust as in the previous episode. The tribe voted him out and he turned to Shan asked, "Any particular reason?" They all responded by telling him they love him. Jeff Probst then snuffed out his torch. 
Shan jokes about J.D.'s awkward exit
Fans of Survivor are still reeling from the surprising eviction. Shan jumped into the conversation on Twitter.
"At least JD didn't bring up my nephew on his way out…#kyland #Survivor #Survivor41 #bigbrother," she tweeted on Oct. 17. "I should say I LOVE KYLAND @kylandyoung and the whole cookout!" she added.
This is referencing Big Brother 23 when Xavier Prather and Derek Frazier voted out Kyland Young. Kyland was shocked as he considered Xavier and Derek his allies.
Before he left, he turned to Xavier and started to talk about his family. Kyland questioned how he'll be raising his nephew if he is stepping down from a challenge. Xavier previously revealed his brother died and he'll be using the prize money to help raise his nephew.
Kyland's words shocked fans and upset the rest of the cast. In the end, Xavier had the last laugh as he won the season.
A 'Big Brother 23' houseguest thinks Shan is like this cast member
Shan's allies are dwindling with each Tribal Council. She currently has Ricard left and Genie on their tribe.
This means things are most likely going to switch up with the tribes in the next episode. Shan might gain more allies or more enemies. At least she has J.D.'s extra vote to help her out.
Some Big Brother 23 contestants are catching up on this season of Survivor. "Omg Shan is 10000% Azah… the music humming solidified it for me," Derek Xiao tweeted on Oct. 17.
This could be a good sign for Shan. Azah Awasum placed third in her season. But only time will tell if the pastor will make it that far.