'Survivor 41': Shan Smith Addresses Playing While Having a Chronic Disease and Her 'Only Regret'
Survivor 41 polarizing castaway Shantel Smith played a cutthroat and relentless game, resulting in mixed opinions from viewers. Following her elimination, she revealed she competed while dealing with a chronic disease and her "only regret" of the season.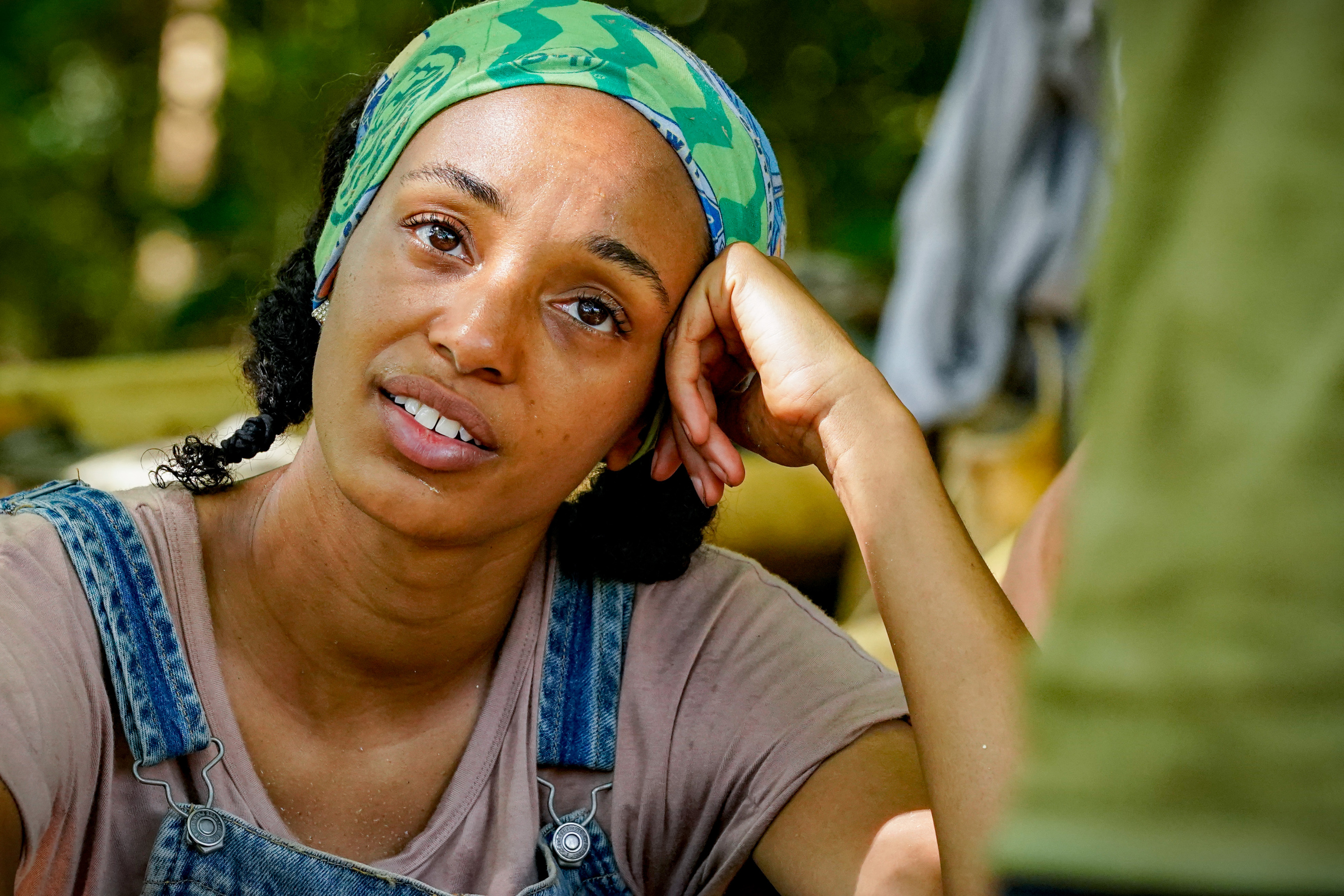 Shan Smith became the fourth member of the jury
Originally part of the Ua tribe, 34-year-old Toronto-based pastor Shantel Smith teamed up with Ricard Foyé but formed decent relationships with nearly everyone.
The team lost the majority of competitions, and the two worked closely to blindside their tribemates, even figuring out ways to get an advantage out of it. They successfully made it to the merge, where Shan had an extra vote, an immunity idol, and formed a Black alliance with Liana Wallace, Deshawn Radden, and Danny McCray.
On the other hand, Ricard didn't have any power in the game and had to figure out how to protect himself. During episode 10, Shan's allies realized how much weight she held in the game and formulated a plan to blindside her closest ally. However, Liana gave her number one the heads-up, and she, in turn, alerted Ricard.
He then won immunity, foiling their plans, and took the opportunity to work with those on the bottom and Deshawn to blindside his closest ally with an idol in her pocket.
Shan Smith reveals her 'only regret' from 'Survivor 41'
Following her elimination, the fan-favorite opened up about her experience in a lengthy Instagram caption. She admitted her "only regret" is that her mother didn't get to watch her compete.
The Oct. 20 episode highlighted a moment she had with Liana when the two were chosen to trek up a summit together where they would make an important decision.
Shan opened up about the connection with her mother, explaining she grew up in foster care, and the two lost touch. After they reconnected later in her life and established a healthy relationship, her mom died.
In her CBS bio, the pastor calls her mother her hero, pointing out she had "experienced so much pain in her life." Despite her "complicated" childhood, Shan noted she thought her mother did her best, referring to her as her "image of beauty and strength."
She also opened up about playing with multiple sclerosis
Additionally, in her caption, the fourth jury member revealed she competed on the island while dealing with a chronic disease that affects the central nervous system, multiple sclerosis.
She admitted competing "terrified" her as MS is "an unpredictable disease." The fan-favorite continued, "I was so worried about flaring up and having to be medically evacuated, or being unable to walk, or see or move, just because my immune system felt like acting up."
Regardless of her trepidation, the castaway decided to play anyway because she didn't want to "live my life in fear." Shan went on to encourage viewers to push through any obstacles and thanked her followers for their support.
She closed her message by thanking those who fought for the diversity initiative that required CBS to cast 50% BIPOC contestants, as she thinks the "world may never have heard the Shanthem" without it. Survivor 41 airs Wednesdays on CBS.