'Survivor 41': Xander Hastings Admitted He Finds Liana Wallace 'Attractive' in Secret Scene
Survivor 41 former tribemates Xander Hastings and Liana Wallace have a "complicated" relationship that has caused many fans to believe the two actually romantically like each other. In a secret scene, Xander admitted he finds Liana "attractive" but believes gameplay makes her think he doesn't like her.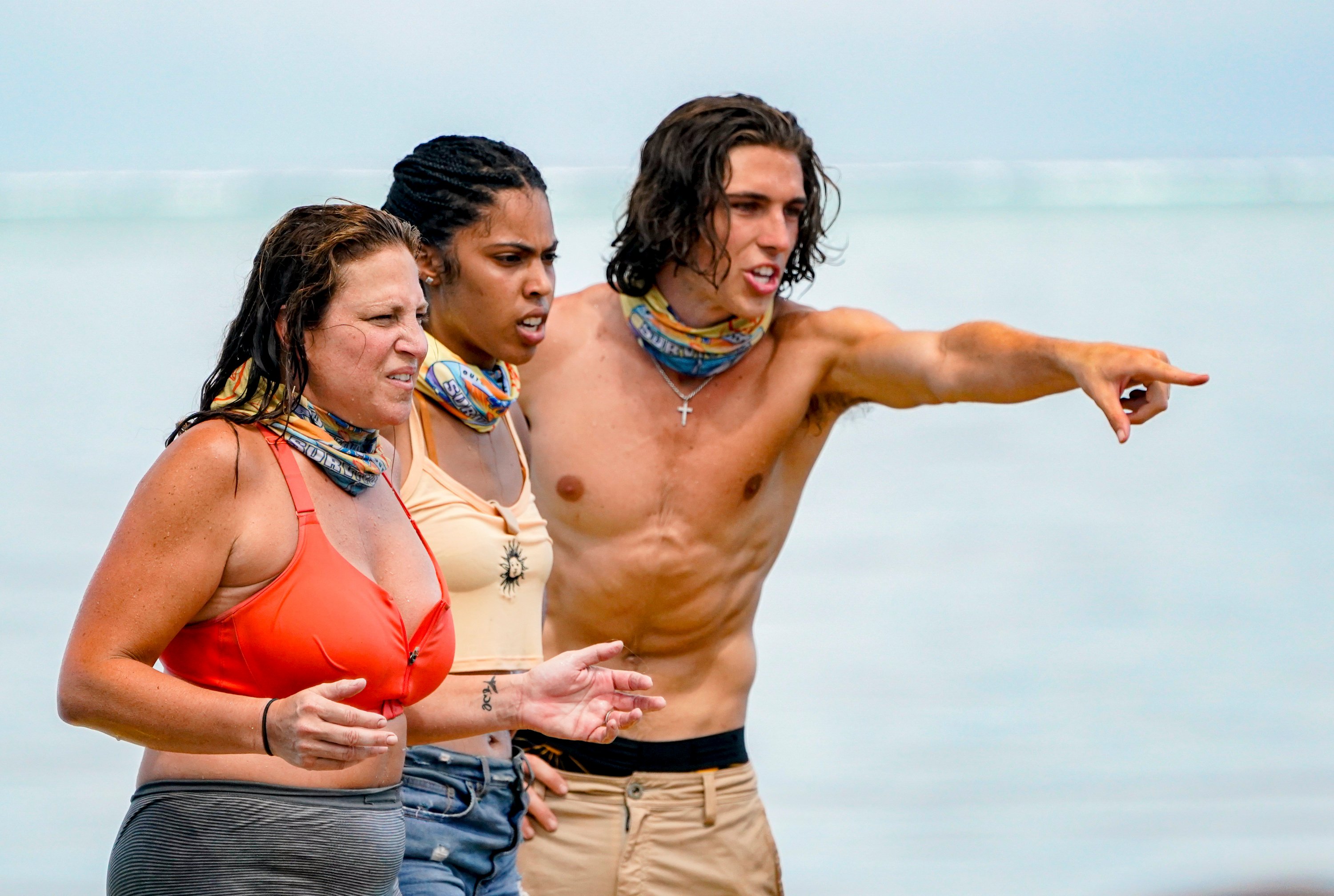 Liana Wallace and Xander Hastings battled it out during an idol hunt
After Naseer Muttalif's blindside, a secret scene featured Xander Hastings waking up early the following day to hunt for the idol the fan-favorite left with in his pocket.
Shortly after he snuck out of the camp, allies Deshawn Radden and Liana Wallace followed him into the woods and searched alongside him.
Liana, in particular, stayed close to her nemesis, attempting to grab whatever he reached for in the trees. He spoke about the interaction in a confessional, admitting her physicality "surprised" him. The former Yase tribemate compared the interaction to "tussling like siblings," and they eventually got into an exchange over who pushed who.
Wanting to bother Liana differently, he approached Shantel Smith about the situation to prove he thought she was "in charge." She encouraged the two to work out their differences before Liana seemingly walked away in frustration.
Xander also said he found Liana 'attractive' in a secret scene from 'Survivor 41'
Another secret scene included the same interaction but focused on Liana and Shan's perspective. She admitted to following him around and getting physical with him because she didn't want her nemesis to have another advantage.
After Shan heard about the situation, she admitted she thought the two "have the hots for each other" and are secretly in love. The youth pastor told Xander of her theory, and he admitted he found her "attractive."
He explained he believes "strategy" makes her think he doesn't care for her when he only wants to search for the idol by himself. Shan later revealed the information to Liana, but she didn't believe her. In a confessional, Liana referred to her relationship with Xander as "the most complicated ever" but noted she's currently "not interested" in pursuing anything with her nemesis.
While she thinks it's funny that he could have a crush on her when she's openly targeted him, Liana claims she still considers him her biggest competition and wants him out of the game. 
Liana has targeted Xander since 'Survivor 41' began
The rivals started as Yase tribemates, but she aligned with the others in her camp, Evvie Jagoda and Tiffany Seely. Following the first Tribal Council, Xander found the first hidden immunity idol that revoked his right to vote until the two other tribes located their idols as well.
As he needed allies to get him through the next Tribal Council, Xander told Evvie about the situation, which they shared with Liana and Tiffany. Initially, the group conspired to blindside the physical threat when they had the opportunity, but Evvie changed the plan, realizing they had Xander's trust.
Liana later cried about the lost opportunity, noting she might never have the chance again. Yase then hit a winning streak, preventing them from attending another Tribal Council until the merge. Liana then turned her back on her Yase tribemates as she felt more connected with Shan and attempted to use an advantage to steal Xander's idol.
However, he tricked her with a fake one, only intensifying her desire to target him. The two haven't seen eye-to-eye since Survivor 41 airs Wednesdays on CBS.