'Survivor' Season 45 Could Be Epic if the Producers Use This 1 Fan Theme and Cast
Survivor 40: Winners at War was a season full of previous contestants who won the $1 million prize. Fans are looking ahead to the next time producers might bring back former players. They believe this one Survivor theme and cast would be the best.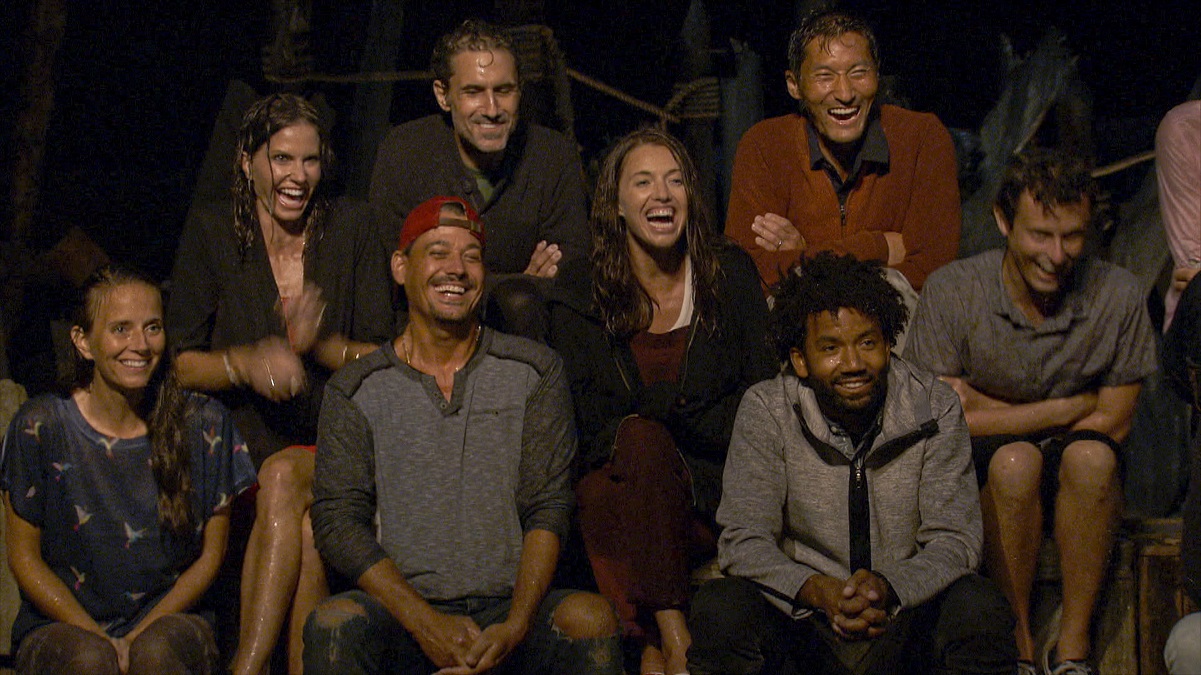 'Survivor' fans want to see a season of 'The Best to Never Win'
"In my opinion, season 50 of Survivor can only go one route that would live up to Winners at War in terms of scope, and that's The Best to Never Win," wrote one Reddit user.
Other fans agreed with this sentiment with one change. Many fans pointed out that season 50 has to be a Legends season, with players such as Rob Mariano, Sandra Diaz-Twine, and Parvati Shallow returning.
"It's hard for me to imagine season 50 being anything except Legends, especially if it happens to be the final season," added another fan. "I have no evidence to suspect it will be, but it makes sense that such a season would be a perfect endcap to the series."
However, many fans feel that they would rather watch a season of players returning who never won the game before. 
Who might 'Survivor' fans cast on a season of 'Unfinished Business'?
The original post included a logo for Survivor: Best to Never Win with the tagline, "unfinished business." Fans love the logo, but want to see these players return for season 45 not 50.
"I would love a season of people who were voted out/eliminated before the final tribal," another fan wrote. "It would be a great cast with people like Rob Cesternino, Cirie Fields, David Wright, Terry Deitz, and Kelley Wentworth."
Many other fans agreed and began a list of players who might join this cast. 
"I don't want a Legends [season] where we see a bunch of people for the fifth time," one Redditor wrote. "[What about] the best to never win? I don't care about seeing Sandra play. I want to be able to call Cirie or Malcolm [Freberg] or Wentworth, a Survivor winner."
In addition to the players already mentioned, fans hope to see Ozzy Lusth, Lex van den Berghe, Amanda Kimmel, Cydney Gillon, Domenick Abbate, Jerri Manthey, Kathy Vavrick-O'Brien, Rupert Boneham, and Spencer Bledsoe. Fans also added Stephen Fishbach, Andrea Boehlke, Aubry Bracco, Colby Donaldson, Jonny Fairplay, Russell Hantz, Sabrina Thompson, Stephenie LaGrossa, Tai Trang, and Tasha Fox for an "unfinished business" season.
'Survivor' fans even want to see the most controversial players back again
"This is a great idea," wrote another fan. "I'd love to see Russell again. This may be controversial, but he's entertaining, and it'll be interesting to see if he'll change his game to try to win."
Some think Hantz doesn't have the social game to win Survivor, but others want to see if he has changed. 
"Best to Never Win is probably the only season Cesternino has a shot at," one Redditor commented. "He wouldn't be the biggest target, unlike virtually any other season he'd be cast on."
The fans have spoken. Hopefully, they will get the best cast of players with "unfinished business," back for season 45 of Survivor.