'Survivor': Baylor Wilson Wouldn't Return as a Castaway, Says 'I Follow Jesus'
Survivor is known for bringing back former stars. Baylor Wilson played the game with her mother and was asked if she'd return. She talked about not wanting to because of religion, and fans had a lot to say about it.
Baylor Wilson was on 'Survivor: San Juan del Sur'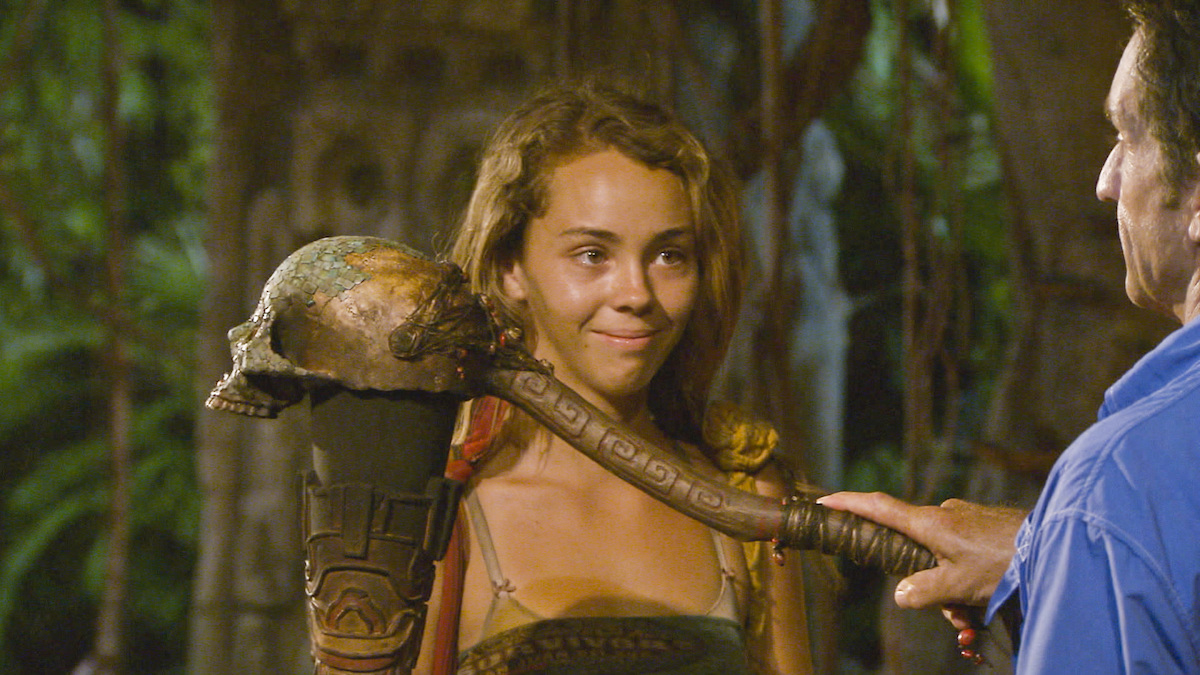 Baylor was on Survivor: San Jan del Sur, which brought back the Blood vs. Water theme. That meant everyone came into the game with loved ones but was split into different tribes.
Baylor was in the game with her mother, Missy Payne. The duo butted heads with other people like Reed Kelly, who called Baylor a brat and told Missy she was entitled. Reed was sent out first, but Baylor finished fifth, and her mother was runner-up, losing by only getting Baylor's vote. Natalie Anderson won the season, and this was after she blindsided Baylor.
Baylor Wilson wouldn't return as a castaway, says "I follow Jesus"
RELATED: 'Survivor 41': This Castaway Wants to Find an Idol Immediately
Sometimes former castaways return for another shot at the prize. One fan asked Baylor if she would do the same through her Instagram Story. She responded with, "Nah…Survivor was an experience I'll always be grateful for but now that I follow Jesus, I could never justify lying, cheating, deceiving, backstabbing, or playing with 'idols' ….no thanks."
It looks like Baylor is now focused on making Christian music instead. She also got married to James Richfield last year and shared a video of her ceremony on YouTube with her fans. 
It looks like Baylor has moved on from the reality show. But fans also posted her answer on Reddit and reacted to it.
"OK the idols thing is truly bonkers. Literally no one thinks that they're worshipping immunity idols like, what????" one fan wrote.
"Lmao I like how she mentioned idols as if they're even remotely religious in the show what a reach," another fan noted.
There are some fans who did want her to return. "I would love to see Natalie blindside her again, 'Jaclyn, did you vote for who I told you to vote for?', Epic!" one fan wrote.
RELATED: 'Survivor' Castaways Are Not Allowed to Talk to Each Other During This Moment of the Game
Baylor recently talked about her Survivor experience on the Wally Show. She said her mom got a Facebook message from a former employee asking if they were interested in being cast for the reality show because they needed a mother-daughter duo.
Baylor said when they got the offer, she was still bitter about her experience of being on The Voice. She said her mom felt like they should do it, so they did. "The next one I want to be on is Amazing Race," she said. So it looks like the singer isn't leaving reality TV completely behind.