'Survivor' Contestant Corinne Kaplan Just Revealed How Much She Really Got Paid for Being on the Show
Being on reality TV doesn't always pay off. That's according to Survivor contestant Corinne Kaplan. She appeared on two seasons of the long-running CBS reality series, first in 2008 and again in 2012. But says that she didn't earn a ton of money from her time on the show. 
Corinne Kaplan breaks down how much 'Survivor' contestants get paid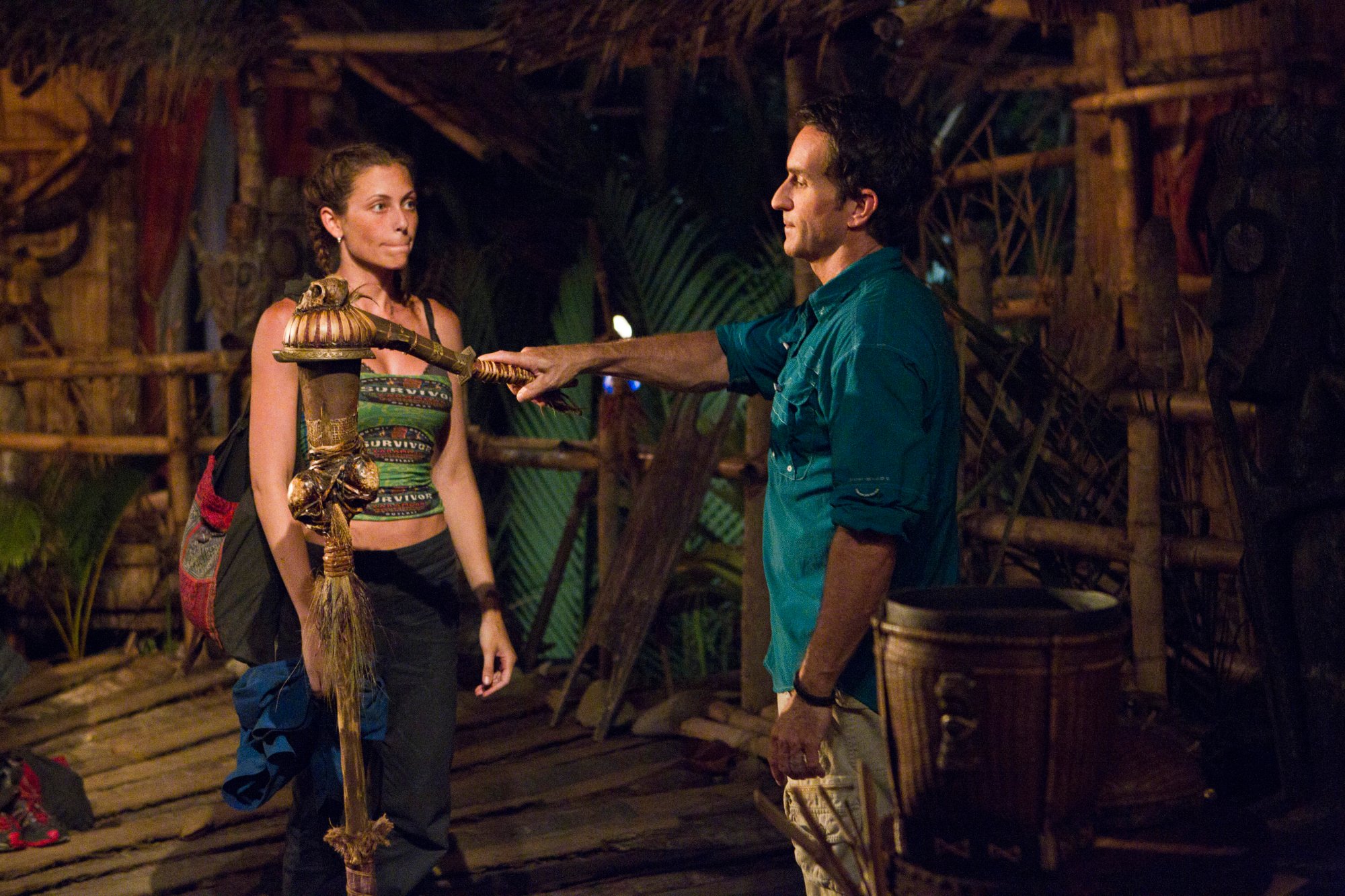 RELATED: 'Survivor': This First Person Voted Out Still Gets Paid — But It's Less Than $3,000
Kaplan was a guest on a recent episode of Dear Media's Trading Secrets podcast, hosted by Bachelorette alum Jason Tartick. During their conversation, she got candid about how much Survivor contestants get paid. 
"I think people are always surprised to learn that we do earn money," she said.
"The same pot of money exists no matter how many players there are," she explained, which means that people on seasons with fewer contestants can earn more. The amount of money hasn't changed since the show premiered in 2000. "CBS never accounted for inflation," she said. "There's never any more money in that pot."
As many fans know, contestants make more money the longer they are able to stay in the game.
The first person who gets voted off the island makes $2,500, an amount that increases very gradually until the show reaches the jury stage, Kaplan shared.
"Then it starts going up by $10K each jury member … $1 million is first place, second place is $100,000, third place is $75,000," she said.
Everyone, no matter where they finish in the competition, is paid $10,000 to appear in the reunion episode. "The reason that that ticket is so high is because most people, if they were wronged on the show or whatever, if there wasn't a big ticket attached to it, you'd be like 'f*** it, I'm not going,'" Kaplan said.
Kaplan earned $45,000 for 'Survivor: Gabon' 
RELATED: 'Survivor': 1 Winner Paid His $37k Bail and Left Jail in a White Limo
For Kaplan, who was initially hesitant to go on the show, her Survivor: Gabon stint didn't lead to a huge payday. That's partly because she ended up quitting her job to film the series. 
"It sounds like a good idea. In [my] case, it was a 1 in 18 shot for $1 million," she said. "[But] when you really break it down how much money you lose by taking time off of work, or in my case, quitting my job, if you don't win that million, it's quite an expensive venture."
"I made $45,000," Kaplan said of her total paycheck for her first Survivor season. "You don't get that check until the final reunion airs … and that's taxed obviously."
After she returned home, it took Kaplan six or seven months to find a new job. After factoring in her lost earnings, Survivor wasn't exactly a huge moneymaker.
"I [would have] made way more money had I continued working than if I had done the show," she said. "And because there were no endorsements back then, it wasn't like I was getting any side money either."
She says getting brand deals after going on 'Survivor' was difficult
Kaplan's first Survivor season aired more than a decade ago, before the heyday of Instagram and lucrative social media brand deals. By the time she returned for Survivor: Caramoan in 2012, reality stars were beginning to use their TV fame as a launching pad for future earning opportunities. But Kaplan said that for Survivor contestants, monetizing an appearance on the show can be difficult.
"Because the demographic for Survivor tends to be, apparently, parents and young children, not millennials, the following is extraordinarily low." The same holds true for The Amazing Race, on which Kaplan has also been a contestant. She says she gained a mere 500 followers on her social media after appearing on that show in 2019. Add to that the sheer number of people who've appeared on Survivor, and standing out is a challenge. 
"It's a bit of a saturated market. There's too many people that have done Survivor. There's like 400 or 500 of us," she pointed out. 
The former 'Survivor' contestant says she made about $100,000 from reality TV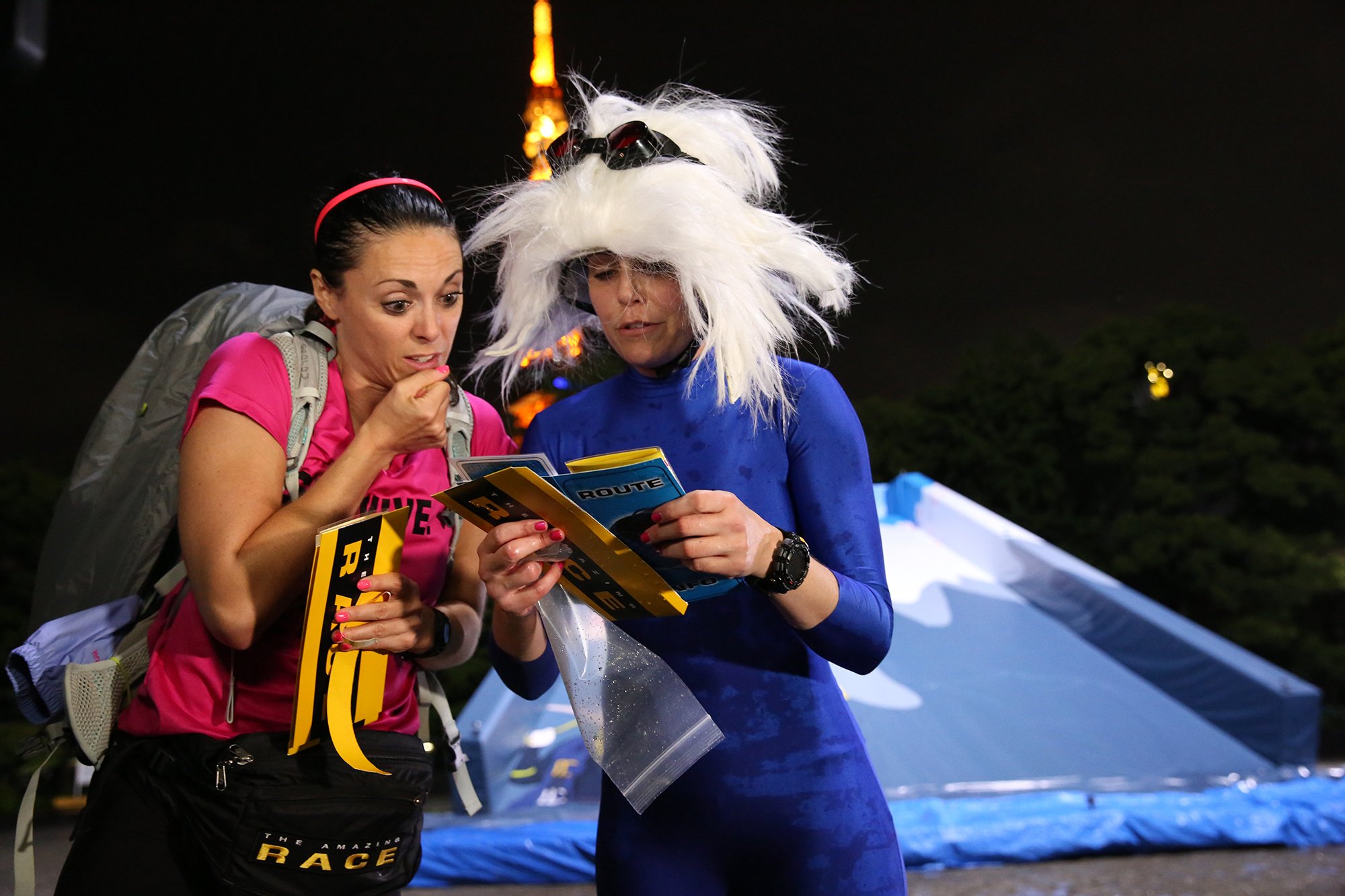 All in all, reality TV hasn't made Kaplan rich. She estimates she's made about $100,000 from appearing on three shows, including two seasons of Survivor and one season of The Amazing Race, plus the few endorsements she's landed. But Kaplan said even those who win the show's big prize don't always come out ahead. 
"They're almost all lottery winners," she said, referring to the tendency people who receive a windfall have to squander the money. "All of them."
Check out Showbiz Cheat Sheet on Facebook!